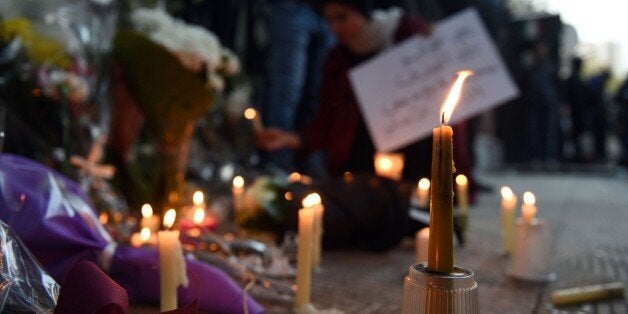 There is no doubt that the murder of Italian student Giulio Regeni constitutes a real threat to political and economic relations between Egypt and Italy, a country that is considered to be Egypt's most important economic partner in Europe.
The front page of Friday's edition of the Italian newspaper La Stampa featured the picture of the 28 year-old young man, with the title: "The Egyptian Police Under Accusation." The paper reported that all the signs have indicated that Giulio's murder was intentional, not a random accident. La Stampa also reported that Giulio may have been arrested on January 25 --a date that marks Police Day in Egypt-- and interrogated at a police station before being tortured and killed.
The paper speculates that Giulio's body was kept in a morgue until the Italian authorities demanded more information. That's probably when the authorities decided to get rid of the body, discarded it in the desert, and claimed that Giulio was killed as a result of a road accident. The piece suggested that the Egyptian authorities will face difficulties in trying to explain what happened to Italy.
This tragic incident has important ramifications on Egyptian-Italian relations, but it is also an indication of the state of academic research in Egypt.
This tragic incident has important ramifications on Egyptian-Italian relations, but it is also an indication of the state of academic research in Egypt. Giulio's horrific murder will undoubtedly have grave consequences on the country's reputation and its ability to attract researchers and scholars. In addition, it represents the dangers that face both native and foreign researchers in Egypt.
The Committee on Academic Freedom of the Middle East Studies Association (MESA), addressed a very strongly worded letter to President Abdel Fattah Al-Sisi, Minister of Foreign Affairs Sameh Shoukry, and Minister of Interior Magdi Abdel Ghaffar, regarding the circumstances of the murder of Giulio Regeni.
In this letter, dated February 4, MESA referred to the murder of the student as: "the most recent, if the most deadly, example of the growing danger posed by the current political climate in Egypt to all those engaged in academic work. We have written to you repeatedly over the past months to express our deep concern regarding a range and number of violations of academic freedom and freedom of expression that would require countless pages to list in full: denial of entry to the country and harassment of numerous scholars and researchers; gross state interference in university student and faculty governance; the dismissals and expulsions of hundreds of students and faculty; the sentencing of academics to death."
In the same letter, the committee added: "Regeni's murder, far from an aberration, is in fact a predictable outcome of the progression of state repression of academics and students."
In truth, despite the severity of the letter sent by MESA, it is the least that could be said in objection to the dire situation of academic freedom in the country. It draws attention to the weakness of local voices that condemn the precarious state under which our universities, educational and cultural institutes currently exist.
Giulio's horrific murder will undoubtedly have grave consequences on the country's reputation and its ability to attract researchers and scholars.
With the exception of a few civil organizations, most importantly the March 9 Movement for the Independence of Universities and the Association for Freedom of Thought and Expression, we almost hear no voices that champion the principle of academic freedom, demonstrating and defending its importance.
The truth is, academic freedom and freedom of thought are under constant threat, everywhere, all the time. A diligent defense of such freedoms is necessary. The restriction of such freedoms, under the guise of preserving "societal principles" or "national security" should be ardently fought.
Academic freedoms are compromised the world over. In Turkey, hundreds of professors face investigations for signing a petition ridiculing their government's policies towards Kurds. In Israel, there is little academic freedom for hundreds of thousands of Palestinian students and professors. In the United States, capitalism has savagely encroached on university campuses, compromising the rights of non-tenured professors.
Such examples show that academic freedom needs to be defended everywhere, for the sake of students and professors who pay a high price for finding information, conducting scientific research, or expressing their opinions.
Still, threats to academic freedom in Egypt are greater than in other countries. This is partly due to the "war on terror" that the state is waging, and the associated suspension of rights until the war's end, but it also goes back to the absence of voices speaking out for academic freedom. Concurrently, the loudest voices are those that claim that academic freedom is superfluous.
Due to the fact that there is a lack of supportive voices --for instance, The American University in Cairo, in which Regeni was enrolled, found it sufficient to issue a shameful statement expressing its sympathies with his "recent passing"-- the voice of security has risen, and security apparatuses now have full control over all academic aspects. A quick look at the website of any university would show the growing role that security personnel have on campuses; they are tasked with approving appointments, surveilling academic activities, approving conferences, seminars and public lectures, and issuing travel permits for professors.
Social science researchers who seek to carry out field research must obtain permits from the Central Agency for Public Mobilization and Statistics (CAPMAS). The agency's name reflects a mentality that equates information with war efforts. These restrictions also apply to native researchers working in Egyptian universities.
We must rid our universities and educational institutions of the supervision of security agencies.
So we can only imagine the security's position from a foreign researcher who speaks fluent Arabic, roams the streets, and when questioned, says he is conducting research on the state of workers and unions post the January 25 revolution.
The specific circumstances surrounding the murder of Giulio Regeni are still unknown to us. However, his murder tragically highlights the absence of any rights for researchers and academics in Egypt.
It's true that the constitution stipulates the independence of universities, in Article 21, and academic freedom in Article 23. But in reality, as a result of the dominance of security, constitutional rights are constantly breached, and academic researchers have fallen victim to the whims, or brutality, of security personnel.
I understand that security agencies need to be alert, investigate and collect information on what's taking place in the country. That is their role, and I understand and agree that these agencies carry the responsibility of facing lurking danger.
But these agencies must operate in line with the constitution and legal framework, and must be held accountable by society. There must be another front that encourages academic research and pushes researchers and academics toward complicated and sensitive topics, striving to tap into what's new and unfamiliar. Academic research does not flourish by regurgitating the past or by recycling information.
We must rid our universities and educational institutions of the supervision of security agencies. We must separate public mobilization and statistics, for the logic behind the association is long gone. State and society must regard academic research as a necessity, not a mere luxury, and academic freedom must be regarded as essential to the development of society. State and society must learn that these are not words that we parrot from Western sayings. Academics --students or professors-- must hold on to the principle of academic freedom and demand to be freed of restrictions and surveillance imposed by state apparatuses. State apparatuses must instead help them carry out their work and facilitate their tasks.
Without all that, without holding on to freedom of research and expression, we will all become vulnerable to a tragic and bloody fate, similar to the one Giulio Regeni faced.
This post first appeared on HuffPost Arabi. It has been translated into English and edited for clarity.
Related
Popular in the Community