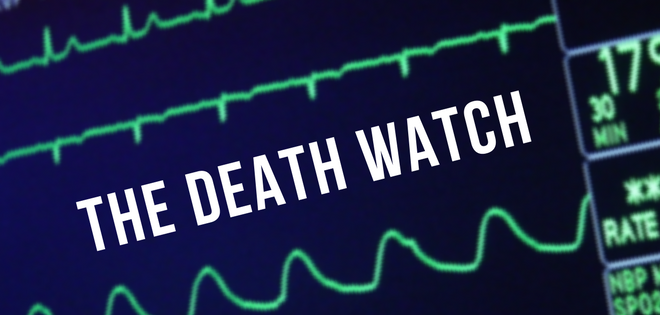 If this was an installment of The Hunger Games, and Jennifer Lawrence was the star, we would be buying tickets and it would be on a must-see list for weekend entertainment.
But this death watch is much more real and personal.
Here is why. People who are poor, with a disability and/or aging will die if their Medicaid-funded healthcare and supports are severely cut.
Every day, approximately 10 million people with disabilities rely on Medicaid. Medicaid covers nursing visits at home and access to medical and allied health specialists, which for many are a means of staying alive. Whether help with getting dressed, bathing and other fundamentals of daily living; or the purchase of a wheelchair, a hearing aid or a communication device to be mobile, hear or speak; or job coaching and support to be competitively employed and reduce dependence on government benefits, these are the other ways Medicaid is an essential part of dignity, freedom and independence for individuals with disabilities in America.
Medicaid restructuring proposed under the American Health Care Act would reduce Medicaid spending and cost sharing with states by $800 billion over the next 10 years. If you do not have a family member with a significant disability under the age of 65, you may not be aware of who will be most impacted by this proposed Medicaid cut. Nearly 85 percent of Medicaid covered adults with disabilities have incomes below 200 percent of the poverty rate. There are nearly seven million non-elderly adults with disabilities living at home or in community-based housing with support services who depend on Medicaid for survival. While this group only accounts for 15 percent of total Medicaid beneficiaries, they account for 42 percent of dollars spent in the Medicaid program. This demonstrates the extensive healthcare needs and intensive services and supports needed by this population. This group of individuals is half as likely to have private health insurance coverage, as compared to those without disabilities.
Non-elderly adults with disabilities are four times as likely as their nondisabled peers to receive nursing or other health care at home. They are more than twice as likely to be hospitalized overnight, and one and a half times more likely to have over 10 health care visits in a year compared to those with private insurance.
In addition to coverage of healthcare, Medicaid provides essential supports to make employment possible for over one million individuals with intellectual and developmental disabilities. Almost 70 percent of employment supports including skills training, personal assistance services, technology-related assistance and job coaching for this population comes from Medicaid. Research has documented that Medicaid participants with disabilities who work and save money use less Medicaid services and public assistance than other, similar participants. The state of Utah found that people with disabilities participating in their Medicaid work incentive program had 57 percent lower Medicaid expenditures and were less likely to be receiving Supplemental Security Income (SSI), cash assistance or food stamps. Another study found that, for every dollar used on employment services, tax payers received $1.46 back in the form of taxes paid, savings from other programs and reduced government subsidies. For many individuals with significant disabilities, their ability to work depends on access to Medicaid-funded employment and healthcare services.
The proposed structural changes to Medicaid would disconnect the federal funding a state receives from its actual cost of providing healthcare and other long-term support services to Medicaid participants. Reduced Medicaid funding to states will force them to cut and eliminate the scope of services provided and pit the needs of individuals with disabilities under age 65 in a perverse tug of war with seniors. Both groups will not survive this tug of war and the results will be more healthcare costs in hospitals and skilled nursing home settings and then a slow death without timely access to needed home healthcare and long-term supports. Overly dramatic? You wouldn't think so if you had a family member tethered today to an IV or breathing equipment that were provided by the lifeline of Medicaid reimbursed services and supports.
There are some who say less regulation of states will produce greater efficiency in operation of a state managed healthcare delivery system for our poorest and most vulnerable citizens and families. If that is truly the case, then why not deregulate and give states flexibility without cutting the essential entitlement of supports and services so that those most vulnerable and poor populations have a lifeline to hold rather than the increased stress of becoming a statistic in a death watch? States could be rewarded for innovation, quality of service and measurement of improved outcomes of aging in place, family support, cost savings and other valued indicators.
The debate over repealing and replacing the Affordable Care Act obscures a much more fundamental change to Medicaid that will do harm to millions of Americans with disabilities. Medicaid was created as an entitlement by both political parties. It still has a historical bias to fund nursing homes over home and community-based services. Give states the freedom to fix an outmoded way of meeting healthcare needs. Give states the flexibility to do no harm to the most vulnerable population of individuals with significant disabilities in terms of services and supports provided and end the waiting lists in most states for these services by providing states more room to innovate. This cannot be done by per capita caps and/or block grants; eradicating the entitlement is not the way forward.
If you had a family member with a significant disability and were a member of Congress, your personal experience would be your moral compass and you would influence your peers to know better too! For millions of Americans with a family member with a significant disability this is not a time to ignore the politics playing out in Washington, D.C. Share your story, which is real and personal, with your Representative and Senators.
Calling all HuffPost superfans!
Sign up for membership to become a founding member and help shape HuffPost's next chapter
This post was published on the now-closed HuffPost Contributor platform. Contributors control their own work and posted freely to our site. If you need to flag this entry as abusive,
send us an email
.