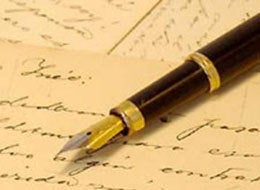 Were the nation's 148 full-residency creative writing MFAs to be ranked on the basis of student funding, only one New York City MFA would crack the top 100, and two would tie for last place. If MFA programs were ranked by selectivity, only one New York City MFA would make the top 25, and some traditional City powerhouses would be absent from the top 50. If programs were ranked by placement -- their success in placing graduates in the nation's top residencies and fellowships -- only one New York City MFA would rank in the top 30, and only three in the top 50.
As an artists' enclave, New York City is peerless -- but it is fast becoming one of the most difficult places to do an MFA in poetry, fiction, or nonfiction. Only two ranking methodologies could place even a handful of its MFAs in the top 50 nationally: The first, faculty opinion, was used in 1996 by U.S. News & World Report, while the second, applicant opinion, is currently used for the annual Poets & Writers rankings. Poets & Writers places three New York City MFAs in the top 20, and six in the top 50; the 1996 rankings placed two City programs in the top 20, and three in the top 50.
As we are often reminded, rankings never tell the whole story. The following phenomena are contributing to the decline of the New York City MFA:
Faculty Costs. New York MFAs attract the most famous writers for their faculties. But "the best faculty" isn't synonymous with "the best teachers," and big-name writers cost big-time money -- money that can't then go to students, though a majority of applicants report funding is their biggest consideration in choosing an MFA.
Program Size. New York hosts many big MFAs. This means big faculties, big staffs, big tuition revenues, and poor student-to-full-time-faculty ratios. It also means these programs have a ready explanation for funding few students, as contracting the cohort at a New York MFA requires two things that are unlikely to happen: Terminating faculty and staff, and endangering the financial viability of the program.
Selectivity and Cohort Quality. New York MFAs attract and admit a large number of applicants, and it's a vicious circle: The more applicants a program admits, the less able it is to fund them; the less funding is given, the fewer the applicants who apply; the fewer the applicants who apply, the lower the program's selectivity; the lower the selectivity, the more degraded the pedigree; the more degraded the pedigree, the fewer the applicants who apply, etcetera.
Cohort Composition. New York MFAs are increasingly populated with wealthy students, leaving less affluent applicants concerned about cohort homogeneity.
Program Duration. Increasingly, MFA applicants prefer three-year programs to two-year programs. New York MFAs are generally two years, as these programs can't attract and keep unfunded students for longer.
Curriculum. Matriculants asked to pay exorbitant tuition for a non-marketable, non-professional art-school degree have to feel they're getting their money's worth, so New York MFAs tend to be more academics-oriented than their peers -- though the national trend is toward studio programs.
Genre Bias. It's hard to convince poetry MFAs there's a financial payoff awaiting them upon graduation. Novelists, in contrast, believe New York offers them special access to agents. So programs in the city are increasingly irrelevant for poets, and become less relevant for novelists as young fiction-writers realize that agents now can, and do, travel the country visiting top MFA programs.
Teaching Experience. As New York MFAs don't offer many funded teaching assistantships, they don't offer much teaching experience, either. This damages programs' claims that they offer their students their money's worth, as MFA graduates with no teaching experience are less likely to be hired by universities.
There are some remarkable poets, novelists, and memorists teaching in New York -- among the nation's finest, both as authors and mentors. Likewise, amongst the hundreds of poets and writers now studying in New York are undoubtedly members of the next generation of Greats. And certainly every MFA faculty member and administrator in New York would fully fund every incoming student if they could. This article merely explains some reasons for New York MFAs' declining selectivity, the fact that their applicant pools are not growing at the same rate as programs elsewhere, and that their placement in the current national rankings -- despite being as high as any ranking methodology could make it -- is increasingly unimpressive relative to the number of programs in the city and their historical reputation. If any of this presages the eventual demise of certain city MFAs -- a real possibility -- it is not because these programs don't mean well, or don't teach well, or don't serve the needs of certain students, but that New York City MFAs are subject to a vicious circle from which some may not escape.
Support HuffPost
The Stakes Have Never Been Higher
Related
Popular in the Community