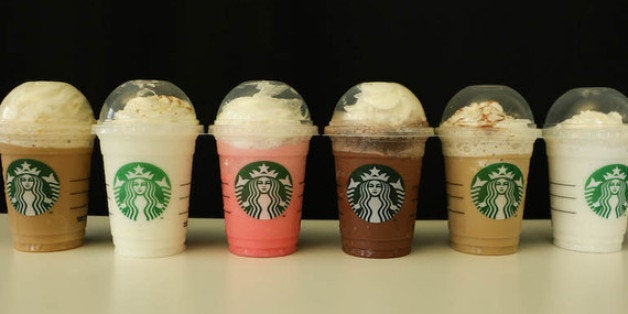 To help promote the six new flavors, Starbucks is hosting a #fanfavorites competition. On June 19, voting opens to name the ultimate "Fan Favorite" Frappuccino, and the winning flavor will be offered at discount during fourth of July weekend.
"Over the years we have seen many creative recipes from our customers, and the six Fan Flavor Frappuccino beverages featured in the Flav-Off contest represent a few of the most popular recipes," according to Starbucks marketing director, Renee Jones.

Of course, we had to try the new flavors.
At first, we were excited. But after taking the first sip of the cotton candy Frappuccino we were pretty dissuaded. However, we remained hopeful for the other flavors. Read on to find out what we thought of the new flavors and how we ranked them.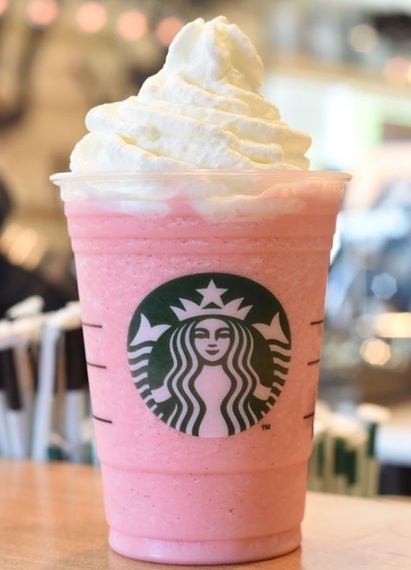 How it's made: "Take our standard Vanilla Bean Crème Frappuccino®, add raspberry syrup, blend it together, finish with whipped cream and boom, you have a round trip ticket to magic land..."
What we thought:
"It's so sweet, but it actually does taste like cotton candy a little bit."
"Ew. It's not what you would expect from a frappuccino."
"It definitely tastes like cotton candy, but cotton candy should not be in a frappuccino."
"I don't hate it."
"It's like bubble gum. You're not supposed to drink that. You're supposed to chew that."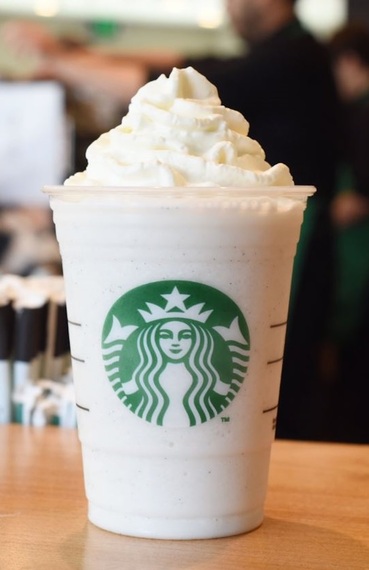 How it's made: "Start with the Vanilla Bean Crème Frappuccino®, add hazelnut syrup, blend together and finish with whipped cream. A sip of cake flavor in every bite."
What we thought:
"I do taste a little bit of the cakeyness."
"There's a little something of cake in there."
"No."
"Oh my god. It tastes like hand lotion from Bath & Body Works."
"It tastes a little cakey. Kind of."
Caramel Cocoa Cluster, 4th Place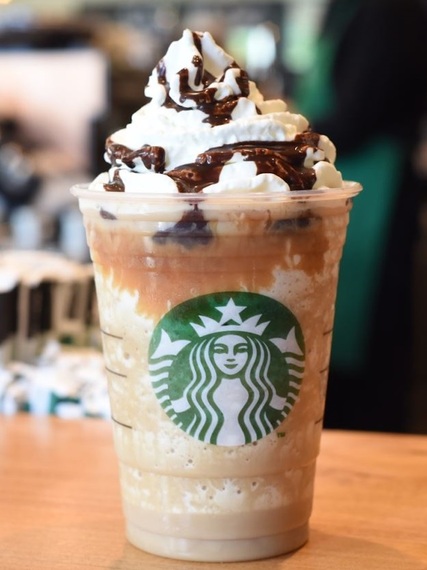 How it's made: "Toffee nut syrup, blended with coffee then topped with a dark caramel sauce, whipped cream and a mocha drizzle. More than a classic flavor combo it's a flavor collision of chocolate, nuts and caramel."
What we thought:
"There are no words for how awful it is."
"It's burnt."
"There's a hint of coffee in it which is weird."
"Way too much caramel, and not enough chocolate."
"Really not good."