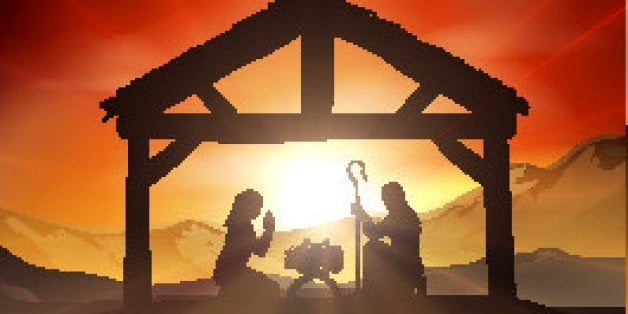 In the annals of Christmas music, one song stands out. In the holiday cannon, it is the carol of carols. It's also the benchmark of aspiring vocalists, and the end all of so many singers.
This Holy Grail of vocal gravitas is really just about one note. And while listening ears are usually united in wanting someone who can raise the rafters on the "-vine" of "Oh night di-," still there are others who have found a backdoor on this best-of list via a folksy, quirkier route that is lovely because it's unexpected.
Of a certainty, there are countless versions of this song. I listened to more than 100 -- a mere fraction. But I discovered some interesting themes. Exceptions noted, you will notice that I favor a certain genre for this perennial holiday tune. Though old world and classic in origin, I contend it is best performed by a diva of R&B music that can approach it from a more soulful angle.
That said, there should be some honorable mentions of performances of this piece that are truly impressive, but don't quite cut the mustard compared to the top ten -- performances like Luciano Pavorotti and Placido Domingo, Charlotte Church, Nat King Cole, Celine Deon, David Archuleta, Gladys Knight, Weezer (yes, that Weezer), Aretha Franklin and the lovely Lisa Hannigan's haunting Ukulele rendition.
But without any further ado, here are the top ten truly iconic performances of "O Holy Night"; the quintessential, non-debatable, empirical, de facto and authoritative list, according to me.

10. Patti Labelle
For its time, Labelle's version of this song was monumental. Even now, the backbone of her soulful sound still holds an incredible amount of weight when compared to the Divas of today. That and she's joined by the most creative compliment of backup singers, and, well, there's that hair.
This Brooklyn pre-hipster hipster delivers an out-of-the-box and entirely charming version of this carol with a sound of noisy childhood toys. It evokes nostalgia of everyone singing around the family upright. It's highly listenable, and void of pretension. The build up to full instrumentation is its own musical climax and just as rewarding as any wail on a high note other renditions may have.
Sure her style (and vocal chords) may be a little tired in 2014, but no one can deny that her rafters-high range and incredible momentum in this version are anything short of impressive and entirely infectious. Not to mention that the soulful church choir provides the perfect backdrop to shoot her voice into the stratosphere.
While most country artists tend to make this song a snore, Martina McBride nails it. Probably because she just sings it. But more than that, she's not only focused on the notes sung, she preaches it. And her straightforward sermon in singing a classic song by simply using her God-given voice is really all this carol's rendition needs.
Like an old-fashioned Disney song with the sappy sounding choir, the thing here is simply that it's Ella. The queen of song need not do one trilling run, Broadway power-belt or any affectation at all, because Ella's voice "as is" is the very best voice. Full stop. With a timbre that can melt butter, delivered in a traditional church-like fashion, there is no need for a power note. The choir provides a surprising thrill anyway. But it's knowing what Ella can do with her voice, and what she chooses not to, that makes the subtle beauty of this rendition really shine.
To listen to one of Kim Burrell's trill-tastic runs that never come when you expect, and hear how they have a breath of spontaneous ease, is to feel what music can do to the deepest part of your spine as you close your eyes and absorb its sound. Burrell's fantastic, if a little ambitious, version starts shy at first, but warms up as she digs in with her sultry, smoky voice. To the full extent of what Ella could have done but didn't, Kim goes there. And she goes all the way there. The result, though a bit exhausting, is also adamantly mesmerizing. It feels like the very best of soul and gospel sent through an amplifier on slight distortion, and it thrills, quite literally like a shiver through your bones.
Sure everyone knew the first winner of American Idol could sing, but when other winners fell by the way side, her legacy endures. What is surprising here is Kelly's rendition is a capella. Then, half-way through the first verse she has a choir simply ooh and ahh in punctuated chords that add a complex and creative back drop to her trills that are too tempting to for most talented singers like Clarkson to leave alone in this song, unless of course you're Ella Fitzgerald.
Literally out of left--make that right field (because how many people follow the evangelical Christian mega church music scene?) David Phelps has a voice that will leave your jaw on the ground. This is that voice that can sing the infamous high note this carol is known for with seemingly all the ease in the world. So David Phelps sings in a church where old white people sway awkwardly with a single arm in the air, so what? His voice is on point, and he isn't afraid to embrace, embody and TELL the message of the song--an important trait for a singer to do in every song, but especially with this king of carols.
From the vocal depths of a true baritone comes this Gold standard from a bygone era. When Jerry sings, "can you hear the angel voices" I'm fairly certain he's referring to his own voice. Other gems of this version are the way he inflects a slight vocal fry when he sings Christ, and the three-note lift at the end of "night" reminiscent of something mid-career Elvis would do. It's classic, thoughtful and compulsively listenable again and again.
The ease with which Jennifer Hudson sings is matched only by her ability to give every note the weight, meaning and reverence it deserves. In short, she tells a story; she just happens to be singing while telling it, and she's just as much fun to watch as to hear. Her version is not only rooted in a cultural context of a black gospel music, but it's one of the strongest vocal performances of this or any Christmas carol.
Grand Prize: Mahalia Jackson
Oops I snuck one in. But of a truth, this is the definitive version of this carol. It's almost as if the song didn't exist until Mahalia came along to imbue it with a new life. Independent of this list, this is the version that rises above all other renditions. Even if you don't believe in Christmas the way she did, there is absolutely no denying that her passion for this song, delivered through the power of her lungs, laced with the delicacy of her spirit is enough to convert even the most callous of nonbelievers.
To that end, Mahalia Jackson's song should not only be heard, but should become a staple track on every holiday playlist, but to mix it up, so should Weezer.