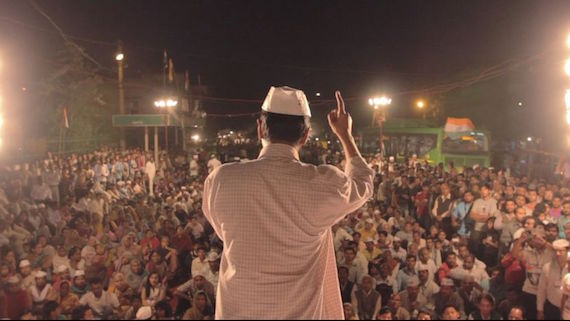 As I watched the recent debate between our two main political candidates in the US, I couldn't help but think that these days we are getting more of smoke-in-your-eyes campaigns than an actual race between parties. While many of my Facebook friends claimed a victory for Ms. Clinton after the debate, I felt a sense of hopelessness. I sensed that no matter who I would vote for, we as Americans would be stuck in a vortex of promises never made true and policies that were all basically the same, only worded and delivered differently. Political parties all over the world have become a single fraternity of power, with only one common policy among them: Keep the little guy down.
But the little guy, when pushed into this kind of political corner, can become indeed a mighty lion.
In a beautifully shot, perfectly made documentary titled An Insignificant Man, filmmakers Khushboo Ranka and Vinay Shukla explore just that idea. What happens when in the world's largest democracy, one common man starts a party for the everyday people based on the principles of anti-corruption, lower prices and more power to the masses? Well, when the country is India, the man Arvind Kejriwal and his party the Aam Aadmi Party, it's the stuff cinematic documentary dreams are made of.
But lets start from the very beginning. After Mohandas Karamchand Gandhi led India to independence, the populous country became the world's largest democratic power, to be led by the people. The first Prime Minister of this independent India, Jawaharlal Nehru delivered in 1947 that famous 'Date with Destiny' speech, which included this passage: "At the stroke of the midnight hour, when the world sleeps, India will awake to life and freedom. A moment comes, which comes but rarely in history, when we step out from the old to new, when an age ends, and when the soul of a nation, long suppressed, finds utterance."
OK, that sounded promising enough, but as all good politicians do, Nehru made some wonderful promises he simply couldn't keep.
Fast forward to an India that has stepped into the 21st Century and the country's two supposedly opposing political parties, the Congress and the BJP had clearly become comfortable bedfellows. Until late in 2012, when a new voice came -- no wait, better say burst onto the scene. The Aam Aadmi Party, which literally translates to the "Common Man's Party".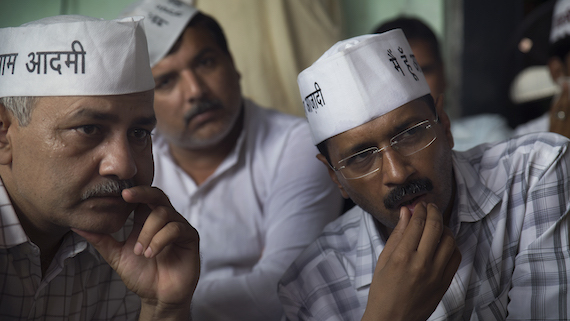 AAP founder Arvind Kejriwal packs a powerful punch and I can only equate his power and passion at rallies and on screen with the kind of powerful passion I felt coming from the filmmakers of An Insignificant Man. The film takes the audience on a journey, but it's one so full of great insight, twists, turns, joy, tragedy and surprises that I felt like I was watching a narrative political thriller, not a documentary about politics.
Perhaps the key to this palpable enthusiasm I experienced while watching the story of the AAP and their rise to power -- in the Delhi Assembly Election of 2015 they won an unprecedented 67 out of the 70 seats -- can be summed up best by what Shukla confessed to me before the screening, "As filmmakers you make films about yourself."
While of course the story is about Kejriwal and AAP co-founder Yogendra Yadav and all the leaders and volunteers who made the AAP dream a reality, An Insignificant Man is ultimately about us. Us being the world voters, those who wish to have a conversation with our leaders and actually be heard, those of us who still believe that our little, single, solitary vote can and will matter, make a difference. That the world could be, as a result of that vote, a better, safer, more satisfactory place for all of us.
Filmmaker Ranka explained how serendipitously, they followed the AAP's story nearly from the very beginning: "When we began making this film we realized pretty quickly that it would be great if it was an election film, if we had access to the other parties as well. Even though we approached them first, we quickly started approaching the other parties. But because we didn't get access we had to limit it to them, [the AAP] and it just so happened that they ended up doing so unexpectedly well. It was almost a coincidence of sorts in that sense, that the particular organization that gave us access also became the frontrunner."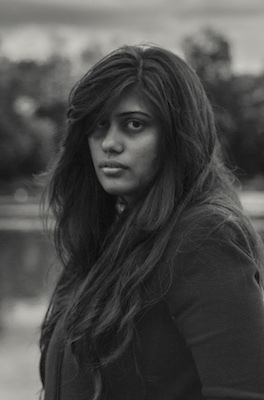 When asked about the obvious comparisons between Kejriwal and Western anti-establishment politicians like Jeremy Corbyn and Bernie Sanders, Ranka replied: "I think it's great to draw parallels because that establishes a sort of universality to such a phenomenon. Of course there are nuances and differences... For example when we were in the US and Canada people drew comparisons with Bernie Sanders and while we were like, yes, we can see why this comparison comes up, we were also cautious enough to say that Sanders is a career politician whereas these guys -- they were complete outsiders to politics. This anti-establishment, setting yourself away from the status quo in contrast to the status quo, is consistent, not just with Corbyn and Sanders but even Trump for that. For us it was a portrait of democracy. We have grown up completely alienated from the political process and the picture of India as a democracy."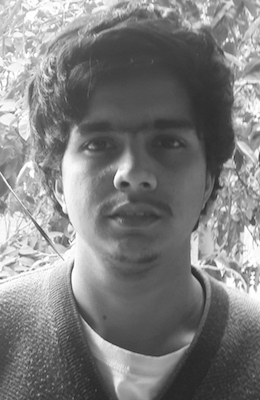 Co-director Shula added to that: "I think what is happening is this is the generation that we're living through and we can speak about it now. People are seeking a more direct engagement, a more participative and result-oriented process. People really want the result they are seeking and they want to participate in the political process to get to that result. And of course it's a long drawn process, each country comes with its own complications and each hero comes with his or her own shortcomings and tragic endings."
An Insignificant Man is produced by Anand Gandhi, a gutsy, innovative movie maker based in Bombay who earlier made Ship of Theseus, one of the most interesting films to come out of India in the last twenty years. Knowing this was enough to put the documentary on my radar of course.
But beyond the great talents at work behind the scenes of An Insignificant Man, a film, especially a documentary film, has to have a grab-me-at-first-sight rhythm and can't-turn-my-eyes-away tempo that gets under my skin. In a good way. An Insignificant Man kept me propped up in my chair, at the edge of my seat and with my eyes focused on the screen in front of me for its entire 90-minutes duration.
As some famous last words, I asked Gandhi to disclose what drew him to the project and he kindly replied:
Khushboo and Vinay are the finest filmmakers I have come across -- they display a rare clarity of insight, a deeply rigorous logic and a vast range of empathy and emotion. Their courage, foresight and craftsmanship have inspired me all through the making of the film. There is a great vacuum of transparency and introspection in our mainstream political discourse. I am deeply curious about our democratic processes and the future of policy. I feel that curiosity resonates with many of us throughout the world. Yet, it is rare to find narrative cinema documents that shed light on this churning dialogue between people and their systems. I was convinced that Khushboo and Vinay will make an enlightening film in this space and therefore, I felt privileged to participate.
An Insignificant Man screens at the BFI London Film Festival on October 8th and 9th, after having world premiered in Toronto at TIFF.
All images courtesy of BFI London Film Festival, used with permission.