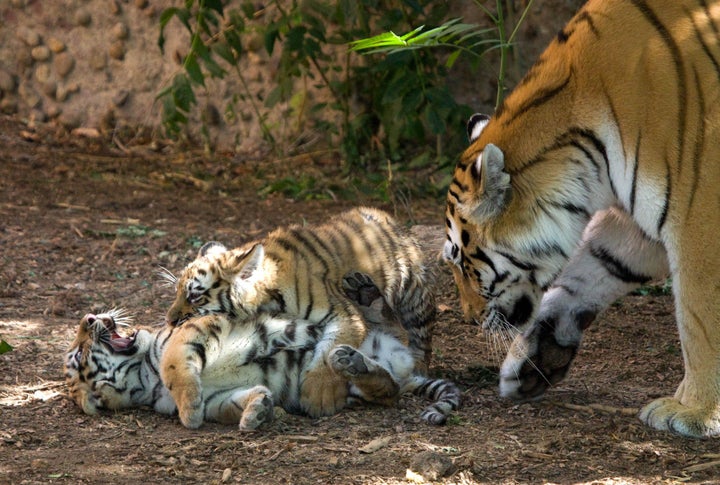 The Association of Zoos and Aquariums (AZA) has given its first-ever Green Award to the Denver Zoo, ranking it the greenest in the country.
From the AZA's Green Award description:
The leaders of the winning zoos and aquariums will be those who recognize that being green is a good business practice and directly contributes to the conservation of the natural world. The leaders of the winning institutions will have demonstrated commitment to continuous evaluation and improvement directly attributed to the recognition that our conservation mission begins with how we operate our facilities.
"We are thrilled to receive this honor. It is truly a testament of our employees' long-term commitment to leadership in sustainable business practices. As a conservation organization, it's important for us to operate our organization in alignment with our mission to secure a better world for animals through human understanding," Denver Zoo President and CEO Craig Piper said in a statement.
When the zoo's 10-acre Asian Tropics exhibit opens in late Spring next year, it will be one of North America's largest elephant habitats and will include an impressive reduction in the zoo's landfill waste by 1.5 million pounds annually. In addition, 90 percent of the zoo's waste will be converted into energy via a method called gasification which will produce only ash to be used in flower beds around the zoo, and the new exhibit boasts large yet sustainable water reservoirs for the Asian elephants.
More water than the rest of the zoo in whole--900,000 gallons of water--will be recirculated into the exhibit from Denver Water's recycled water system. The zoo's water recirculation even includes keeping Denver's surrounding Duck Lake clean with new water pipes in City Park.
Clouded leopard and gibbon quarters will have radiant heat flooring systems, to help keep their habitats warm even in winter.
Last year the zoo spent more than $1 million in animal conservation programs.
WATCH:
Popular in the Community