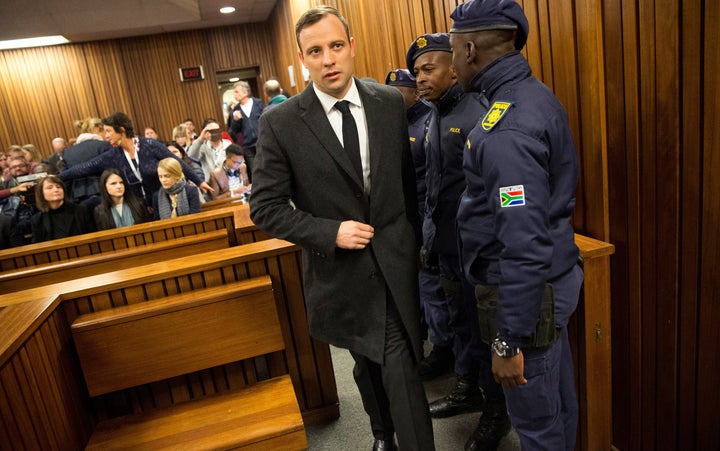 On Wednesday, South African Paralympic athlete Oscar Pistorius was sentenced for the 2013 murder of his then-girlfriend Reeva Steenkamp. The recommended minimum sentence for Pistorius ― who was convicted in December 2015 ― was 15 years, but Judge Thokozile Masipa sentenced him to just six years.
"The life of the accused shall also never be the same," said Masipa during Pistorius' sentencing. "He is a fallen hero and can never be at peace."
Even after being convicted of committing a violent murder, Pistorius, a white, rich, conventionally attractive athlete, was afforded a sympathetic narrative. It is a familiar story ― and a reminder that this kind of language perpetuates the idea that the perpetrator of a heinous crime against a woman has simply too much to lose to be punished in full.
And make no mistake: what happened to Steenkamp was nothing short of heinous. On Feb. 14, 2013, it was reported by neighbors that the couple had been fighting; witnesses heard the sound of four gunshots before calling the police. Pistorius claimed that he had mistaken Steenkamp for an intruder, and ― feeling vulnerable without his prosthetic legs ― shot four bullets through the bathroom door in defense, accidentally killing his girlfriend. The judge concluded otherwise.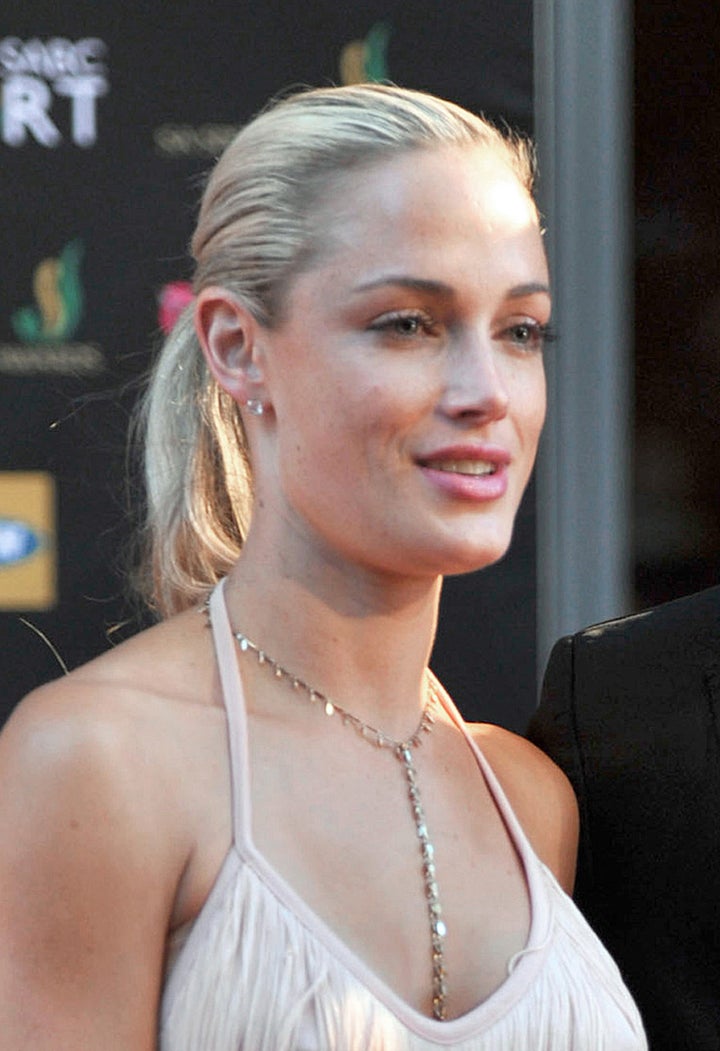 But perhaps Pistorius's sentence shouldn't come as a surprise ― violence against women at the hands of powerful men and lenient punishment seem to go hand in hand.
Violence against women is a hugely pervasive issue, both in South Africa and the United States. The statistics speak for themselves. In 2013, it was reported that South Africa's rate of female homicides was five times the global rate. In the United States, three women a day die from domestic violence-related crimes, and more than 4 million women in the U.S. experience physical violence from a domestic partner every year.
Of course, when domestic abuse and access to guns intersect, the result is often deadly. According to The Associated Press, in the U.S., "an average of 760 Americans were killed with guns annually by spouses, ex-spouses or dating partners between 2006 and 2014."
There is also an established pattern of powerful (or at least white and venerated) men receiving lenient sentences for sexual violence. Just last month, Stanford swimmer Brock Turner was infamously given a six-month sentence for sexually assaulting an unconscious woman behind a dumpster at Stanford University because, according to the judge, "prison would have a severe impact on him."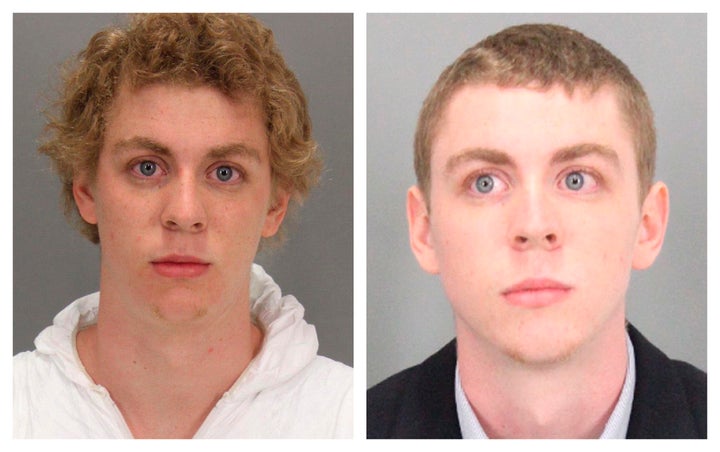 Pistorius and Turner's experiences with their respective countries' legal systems are a harsh echo of the way that society protects powerful white men. Justice systems are seemingly unequipped to fully support women, but are exceptionally skilled in seeing a male perpetrator's future potential ― and letting him off the hook because of it.
CORRECTION: This article originally stated that a jury decided Pistorius' case. In fact, his case was decided by a judge.
Related
Before You Go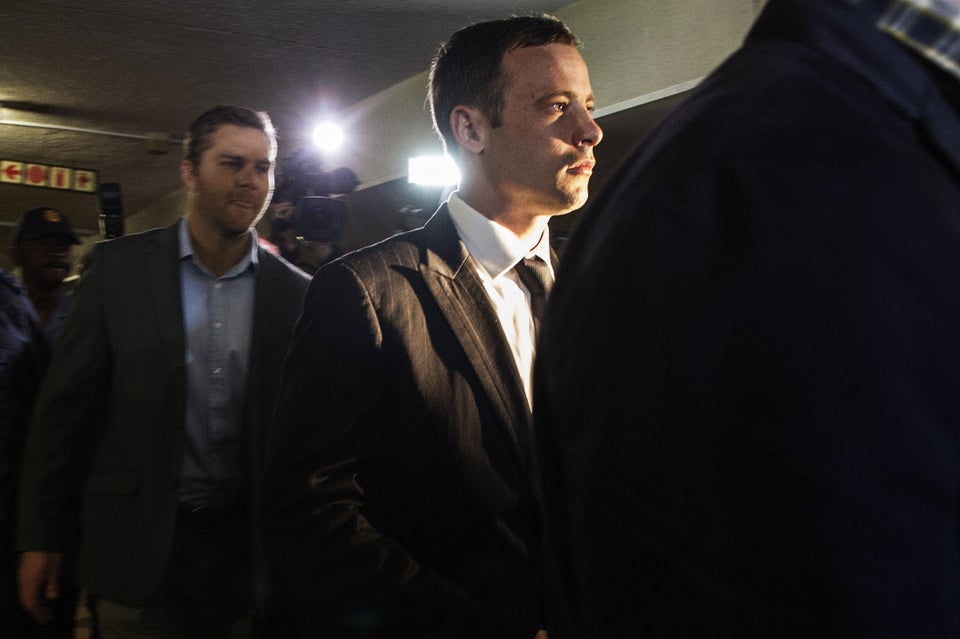 PHOTOS: Oscar Pistorius Trial
Popular in the Community