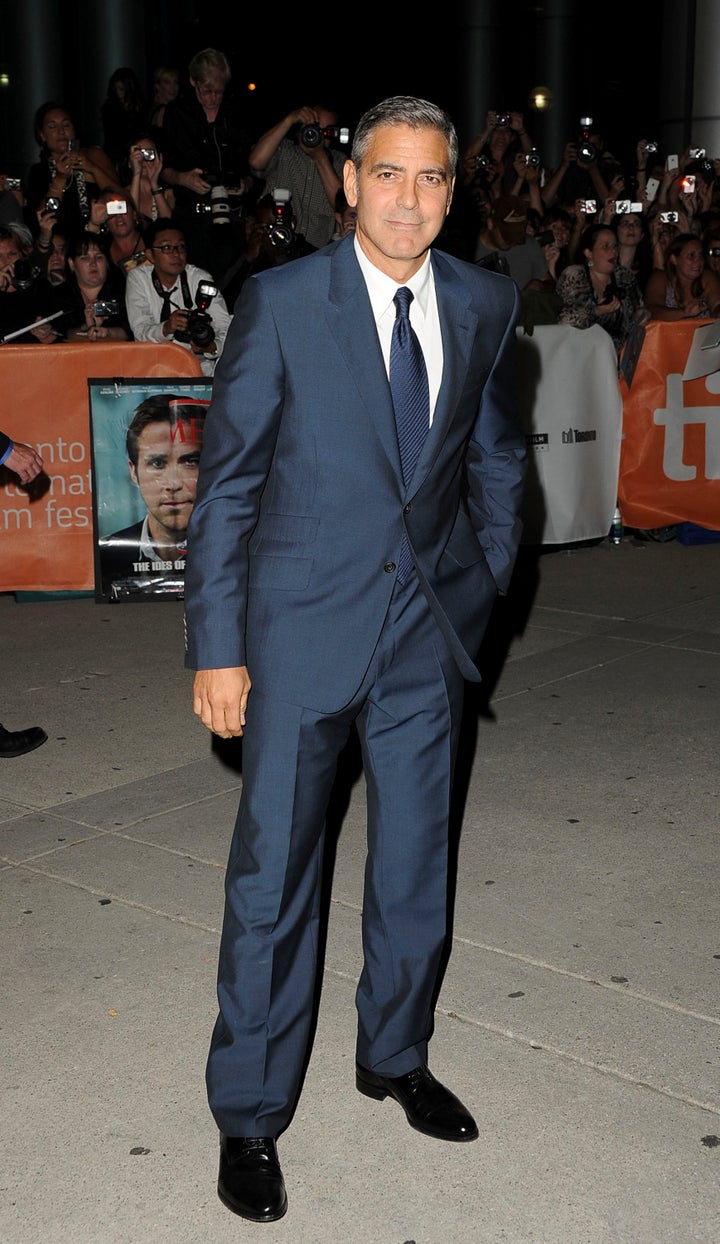 On Friday, George Clooney swept up Toronto with "The Ides of March," the political drama that he co-produced, co-wrote, directed and starred in. A day later, Clooney still has hold of the attention of the masses assembled for the Toronto International Film Festival, but it's another film to which the focus has now shifted.
Early Saturday morning, a packed house of journalists and film industry workers waited in line for nearly an hour, all eagerly anticipating the first screening of his other buzzy film, the much quieter family drama, "The Descendants." Written and directed by Alexander Payne -- his first film since 2003's "Sideways" -- Clooney stars as a beleaguered husband, father and lawyer trying to cope with the fallout of a critical head injury suffered by his wife, the deceit it subsequently reveals, and the pressure of handling both his daughters and extended family.
Clooney has been receiving major raves for the role, and it's actually being touted as his best chance at an Oscar this year. Shailene Woodley, of ABC Family's "The Secret Life of the American Teenager," stars in a breakout turn as Clooney's older daughter Alex, while supporting roles are filled by Rob Huebel, Judy Greer and Matthew Lillard.
The cast is set to participate in a press conference this afternoon, and we'll bring you the details, with quotes as accurate as fast and furious typing during a live event can provide.
Popular in the Community