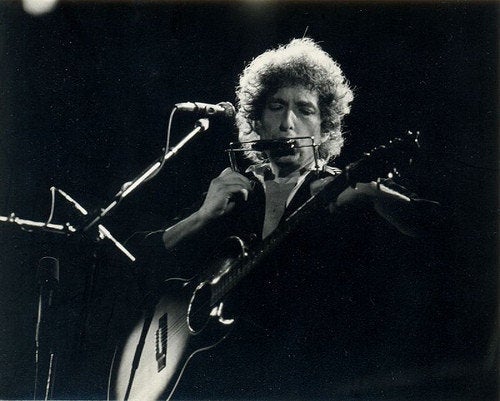 It's July and we're all anxious to get away for some time before the end of summer is upon us. So the eternal question came up again at dinner last night with some friends...if you could only take 10 albums with you to a desert island with no other access to music (sorry no cloud service is available on this particular island), what would they be?
This is my personal list and these are not necessarily the 10 best albums of all time. Simply my 10 favorites. These would be coming with me in the lifeboat (after my wife and kids of course). Only caveat, castaways are not permitted to bring greatest hits albums...have to be as originally recorded, blips and all.
Blood on the Tracks (Bob Dylan) - My single favorite album of all time so had to put this one first. Makes you glad you are alive to be able to hear this astonishing record. Song after song leaves you wondering how any one person could write so many great songs in one sitting. "Tangled up in Blue", "Simple Twist of Fate", "Lily, Rosemary and the Jack of Hearts", "Shelter From the Storm" with lyrics so good, they leave you breathless.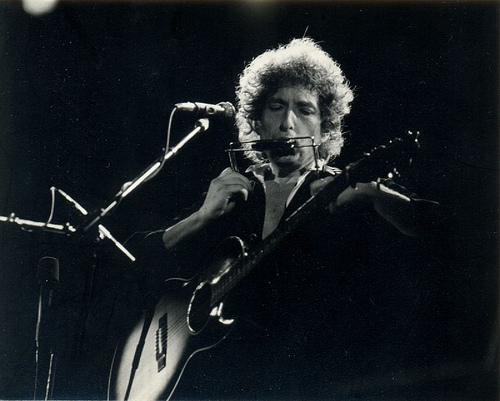 Photo Credit: Xavier Badosa
Arthur or the Decline and Fall of the British Empire (The Kinks) - The Kinks, led by Ray Davies, are quite simply one of the best bands of all time and always seem to be overlooked. They have written at least 100 great songs and wrote with an unsurpassed irony and satire. This record, which focuses on England's rocky transition from a world power after WW2 was one of the first rock operas. "Victoria", "Mr. Churchill Says", "Drivin"...it's a gem throughout.
Who's Next (The Who) - I could easily have put three other Who albums here, but this one, even with it being overplayed over the years, has an amazing resilience. This may be the best rock album ever made. Not only is the music unparalleled, but the lyrics of songs like "Behind Blue Eyes", "Won't Get Fooled Again" and Baba O"Riley never lose their resonance. And if you don't know "The Song is Over", what a treasure you have ahead of you.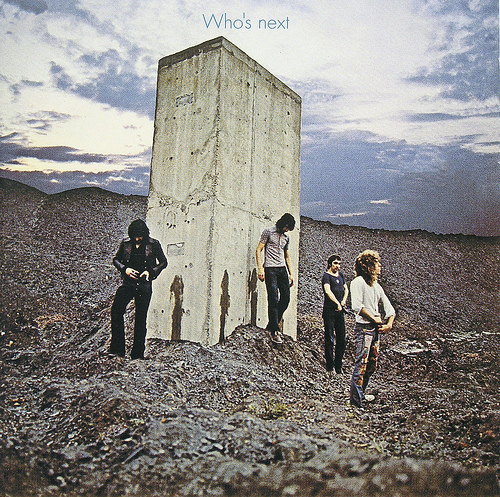 Photo Credit: Jason Hickey
Graceland (Paul Simon) - "These Are Days of Miracle and Wonder"...when you hear this astounding record for the first time with "The Boy in the Bubble" you know you're hearing true greatness. This should be required listening for any aspiring songwriter. The title track and "Diamonds on the Soles of Her Shoes" are so sublime you might forget you're stranded.
Forever Changes (Love) - A magnificent record from one of the great, forgotten bands of the 60's. Arthur Lee's amazing band recorded their third and final album with this lineup (including Bryan MacLean). "Alone Again or" kicks off a seamless and beautifully arranged album with strings, horns and some fine guitar playing. "You Set the Scene", which closes the record was a breakthrough in originality and arrangement. If you don't know this album, get it immediately.
American Idiot (Green Day) - Love this record....all the way through. It's a classic and will be listened to years from now. Amidst all the passive media response to the Iraq war, one of the only consistent voices against our involvement was Green Day's American Idiot. The title track, "Holiday", "Boulevard of Broken Dreams", "Wake Me Up When September Ends" are all great. One of the finest albums released in the last 10 years.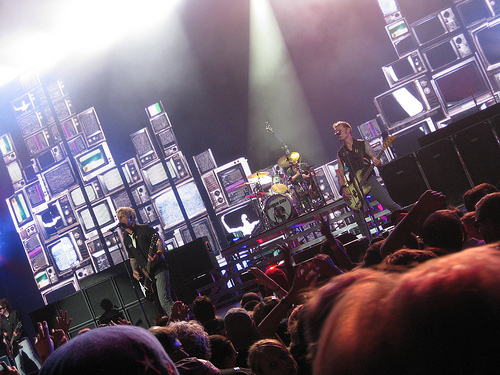 Photo Credit: Daniel D'Auria
Sgt. Pepper (The Beatles) - I know...it's so obvious but this record would be hard to live without on a desert isle. Not much explanation is needed here. I rarely listen to it at home anymore but that's because we all know every line on the record. Still think "She's Leaving Home" is one of McCartney's best songs ever.
The Rising (Bruce Springsteen) - I'm aware that a lot of Springsteen fans prefer his earlier work, but this remarkable album of America's unshakeable spirit in the dark days following 9/11 is my favorite. "Lonesome Day", "The Rising", "You're Missing", "My City of Ruins"...every song is an inspiration. The Rising was the miracle we were all looking for.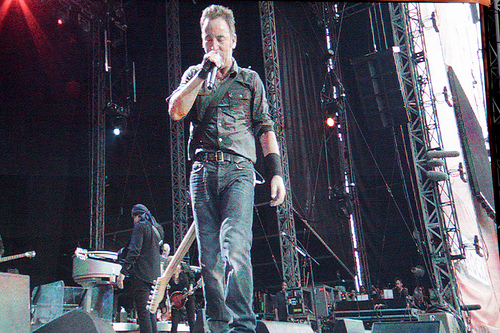 Photo Credit: Cable27
Turn Turn Turn (The Byrds) - Aren't we lucky to still have this record to listen to. The Byrds were great interpreters of Dylan and there are two songs of his on this album, but they also wrote some great songs themselves. The arrangement of Pete Seeger's "Turn Turn Turn" will never get old. Two great Gene Clark songs The World Turns All Around Her" and "Set Her Free This Time". A classic recording.
Achtung Baby (U2) - Released 20 years ago, this pivotal album included so many great songs that you forget this was somewhat of a comeback after 'Rattle and Hum'. Recorded against the backdrop of a turbulent Berlin, this record includes "One", "Mysterious Ways", "Who's Gonna Ride your Wild Horses", "Until the End of the World" etc. A truly great album.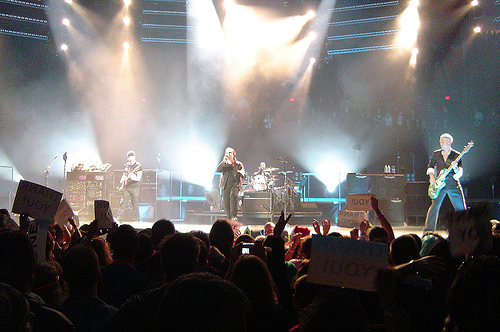 Photo Credit: Matt McGee
I'm sure I forgot some favorites, but that's my list for now. Which albums would you take? Write your lists in the comments below.

Calling all HuffPost superfans!
Sign up for membership to become a founding member and help shape HuffPost's next chapter