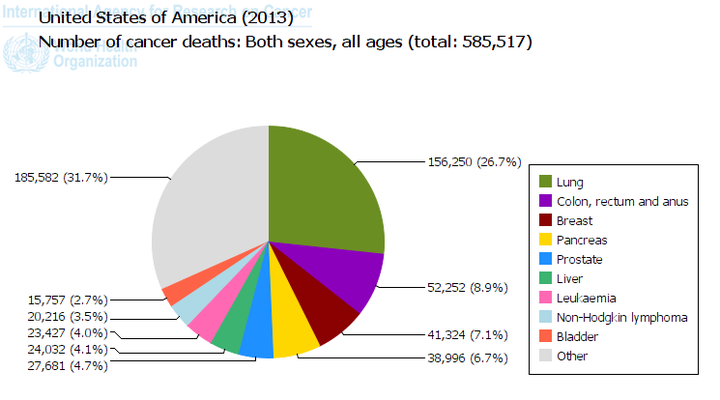 Cancer is on the increase and people are living better lives for longer with the diagnosis. In the USA over 50% of cancer deaths are due to lung cancer, colorectal cancer, breast cancer, pancreatic cancer and prostate cancer.
Caring for terminally ill people with cancer is challenging, but can also be rewarding for the patient, their family, loved ones and the professionals involved. It requires a different approach. Showing genuine care and an ability to show empathy becomes even more important.
In my earlier career as a family doctor I worked in a hospice for a short period of time. On one occasion I had to care for a young man about my age who was a doctor like me and who was admitted escorted by his mother. We talked. He told me that he knew that he was dying and how grateful he was to his mother for being with him because he loved her so much. He said that he did not really want to die, but he also knew that death was inevitable. This was a difficult conversation for both of us.
Later on, at the end of the week after I had already taken off my ward coat and was leaving the ward for the weekend having finished my Friday shift his mother ran out of her son's room to call me back saying that her son was taking his last breaths. As I entered the room I saw that he was dying. I stood with his mother, by his side, to provide comfort to them both as he passed away.
For many years I forgot about this encounter. It came back to me when I found myself in hospital at my father's bedside as he lay dying. It was a difficult situation for my father and I, and one that it is very difficult to prepare for. Although my father knew that death was inevitable, he was still fighting for life.
Palliative care is an important part of medical care
The incidence of cancer is rising. People are also living longer with cancer and other long term conditions. Palliative care, or end of life care, becomes more important. Palliative care is a medical specialty that has a lot in common with mental health care because it requires a holistic approach that includes medical, psychological, spiritual and social treatment interventions. This type of care is best provided by a multidisciplinary team, including family doctors, families and carers. If delivered properly it can be very rewarding to the patient, their family and all the other people concerned.
The desire for death in the terminally ill
It is a myth that people with a terminal illness such as cancer have a desire for death. More often, even though the illness is terminal, the individual does not have a desire for death, just like the young man I cared for in the hospice.
A research paper from Canada sheds some light on this. The authors noted that 69.5% of the 377 patients that they studied who had terminal cancer had no desire for death, 18.3% reported transient thoughts of death. 12.2% reported a genuine desire for death and just over half of the people who expressed a genuine desire for death were found to have an underlying mental illness.
The authors of this study concluded that when a terminally ill person with cancer express a wish to die their clinician should search for signs of mental illness and review other physical problems such as pain management, because these conditions are treatable and managing them may reverse the desire for death.
When a terminally ill person with cancer express a wish to die their clinician should search for signs of mental illness and review other physical problems so that they can treat them
Things that may contribute to a terminally ill person desiring death include:
Pain
Fatigue
Anxiety
Depression
Poor social support
Poor functioning
Poor quality of life
Feeling hopeless
Many of these issues can and should be addressed, so that people can die with dignity and hope, rather than in hopelessness and despair.
Many family doctors know that the majority of patients with terminal cancer would like to die at home where they can be in a familiar place close to their loved ones. Patients and families will need support to make the right decision about where to die. To do this the clinical teams supporting them need to let them know that they are there to listen to their wishes and agree a realistic plan for everybody to follow.
To do this well family doctors need to improve their communication skills, mental health skills, pain management skills and to know who to call on to provide holistic care. Training in palliative care needs to start earlier in the training of all health and social care professionals.
With the right training family doctors should be able to identify and treat some of the common problems that lead to terminally ill people with cancer desiring death.
Trachsel M, Irwin SA, Biller-Andorno N, Hoff P, Riese F. Palliative psychiatry for severe and persistent mental illness. Lancet Psychiatry. 2016; 3: 1-2
Wilson KG, Dalgleish TL, Chochinov HM, Chary S, Gagnon PR, Macmillan K, De Luc M, O'Shea F, Kuhl D, Fainsinger RL. Mental disorders and the desire for death in patients receiving palliative care for cancer. BMJ Supportive & Palliative Care. doi:10.1136/bmjspcare-2013-000604
Professor Gabriel Ivbijaro MBE JP
MBBS FRCGP FWACPsych MMedSci MA IDFAPA
President WFMH (World Federation for Mental Health); Chair The World Dignity Project
Medical Director, The Wood Street Medical Centre, 6 Linford Road, Walthamstow, London E17 3LA, UK
Tel: 020 8430 7715 Mobile: 07973 175955
facebook.com/IvbijaroGabriel
http://www.huffingtonpost.com/author/gabrielivbijarogmailcom