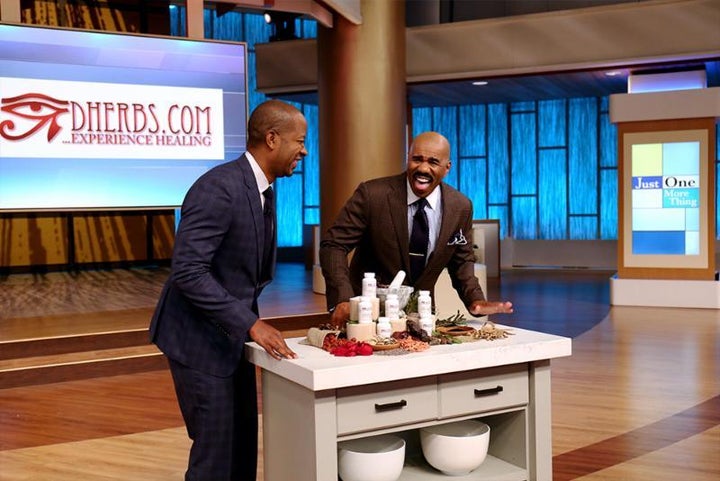 There is something exciting about new beginnings and a new year. Many people make resolutions to get rid of the things that negatively impact their lives while letting go of what no longer serves them in a meaningful way. It's a fresh start and a clean slate for many. While we tend to excavate external elements of our lives in order to live our most fulfilling life we also have to think about the internal aspect of our being. We can do everything to change our physical being but unless we begin from within it is hard to really feel new. The core of who we are begins from inside. So for me there was nothing more vital than doing a full body cleanse to start off the year.
"Just like a car needs a tune up so does our body" says, Cleansing Guru and Wellness Expert, A. D Dolphin. It was important to connect with someone who is the best in wellness, diet and health especially someone who really cared about the process of me wanting to be healthier by eradicating toxins and committing to a true lifestyle change that is now impacting my mind and spirit as much as my body. A. D Dolphin is the wellness specialist that celebrities like Steve Harvey, Niecey Nash and Anthony Anderson utilize to optimize their health, lose weight and maintain a wellness plan that has them looking amazing, feeling great and thriving at their highest potential. A.D. has helped transform the waistlines of his high profile clientele such as Emmy Award-Winning Actress Nash, Grammy Award-Winning Singer Brandy, WE TV's Celebrity Hairstylist Kim Kimble, Actress Sherri Shepherd, Actress Elise Neal, and TV One Host Roland Martin, to name a few. For the past 10 years, A.D. has had the number one herbal cleansing method and has been successful with helping change the lives of many celebrities and every day people by developing a system that is tailor made for them, with what he calls giving your body an "internal shower." I started my cleanse this Monday and I am already feeling the effects. The full body cleanse includes six formulas and a raw vegan diet regimen that has to be followed but its not as difficult as I thought it would be. I will be sharing the process with our readers through this twenty day process and A.D will be available to answer questions and explain the benefits once a week. So if you have questions you can email us beginning today and you can go to Dherbs.com. Below A.D explains what you need to know about the cleanse.
Every day, your body takes in a lot of toxins, pollutants, and potentially infectious agents. Sources of these substances can include processed foods, household cleaning supplies, beauty products, pesticides, radiation, airborne pathogens, unfiltered water, smoke, air pollution, and a plethora of other possible irritants.
Doing the full body DHerbs cleanse can help to reduce the number and amount of these internal and external irritants currently in your various bodily systems, metaphorically helping you to wipe your body's slate clean and start over from a much healthier, cleaner, clearer place.*
The human body is an efficient machine with the ability to cleanse itself naturally. Over time, however, our society has developed new technologies that process food for longer shelf life, imbue our produce with pesticides, fill our air with pollutants, and fill our homes with toxic cleaning products, as well as allowing chemicals to leach into our water supply. This isn't even taking into account pollen and airborne biological contaminants. All of this can tax your body's ability to continue filtering out toxins by itself.
The Dherbs.com Full Body Cleanse is an excellent approach to helping your body deal internal and external irritants in your lungs, colon, liver, and kidneys, as well as your bloodstream and the rest of your body's systems and organs.*
If you think of your body as being similar to your car, you realize that it, too, has various systems and fluids that can become clogged and contaminated over time. Well, the same way your car needs periodic fluid changes and tune-ups, your body also needs occasional help in performing its filtering and self-cleansing functions.
The Full Body Cleanse can contribute to helping your body maintain a healthy pH level, assisting with the cleansing of your bloodstream, aiding your mucous membranes in its natural expulsion process, and supporting your digestive system's ability to naturally clear out any fecal matter or other waste that has built up in your colon.*
Popular in the Community