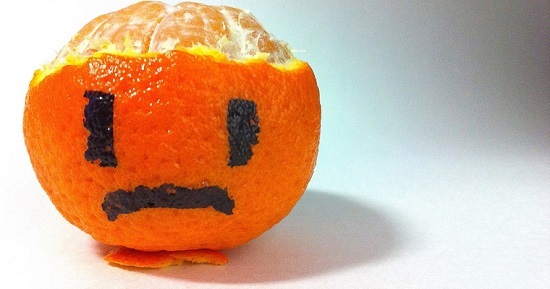 One of the biggest fears we have as we age is losing our cognitive abilities.
We want to be able to successfully navigate the day, remember errands, visit with friends and family, and stay independent. Being a burden to loved ones is a frightening prospect.
Science is still uncovering how important diet can be in how we think and behave. Adding to that growing evidence is a study that was recently published in the journal Alzheimer's and Dementia. It reports the results of a new diet that has been shown to slow cognitive aging by 7.5 years.
Cutting Years, Not Calories
The diet was designed by Martha Clare Morris -- a nutritional epidemiologist -- and her team.
The researchers have done their homework. They looked at results from previous studies, used a bit of the scientific method, and combined a variety of science backed foods. The result is a mashup of two other well known diets -- The Mediterranean diet and the DASH diet -- that is targeted at brain health.
The researchers tracked 960 adults over 4.7 years. Participants averaged over 80 years of age and were all free of dementia at the beginning of the study.
They received annual testing of their cognitive functions including memory, visuospatial ability, and perceptual speed. Their dietary habits were also tracked by the researchers.
Results showed that the diet may reduce the risk of developing Alzheimer's. It also showed that the people who strictly followed the diet were 7.5 years younger in their cognitive abilities than those who didn't.
The diet -- named MIND -- stands for Mediterranean-Dash diet Intervention for Neurodegenerative Delay.
The Breakdown
The Diet consists of 15 basic parts, 10 foods that were labeled as brain healthy and five that were labeled as unhealthy. You may be happy to learn there's even some wine thrown in for good measure.
A person following the new diet would consume the following:
Three servings of whole grains, a green leafy vegetable, and one other vegetable every day.
Eat poultry and berries at least twice a week. Blueberries or strawberries come recommended.
Eat fish at least once a week
Glass of wine, daily
Nuts as snacks most days. Have beans every other day.
Additionally, here are the things that need to be avoided, or eaten sparingly.
Red meat is not consumed
Butter or stick margarine (less than a tablespoon a day)
Sweets and pastries, whole fat cheese, fried food or fast food (less than a serving a week for all three)
The Results
The team has already shown the diet's promise at reducing the risk of Alzheimer's in a previous study. The Mediterranean diet and Dash Diet have also both been shown to help maintain cognitive health. Morris promises the diet will be tweaked as the science of diet and the brain advances.
The basic foods in the diet probably won't surprise you. Many of the benefits and downsides have been featured in the media before. The effects that diet can have on brain health are worth repeating, though.
Morris emphasizes the importance of the diet by saying:
"Everyone experiences decline with aging; and Alzheimer's disease is now the sixth leading cause of death in the U.S., which accounts for 60 to 80 percent of dementia cases. Therefore, prevention of cognitive decline, the defining feature of dementia, is now more important than ever."
So eat healthy, treat your brain right, and go enjoy life.