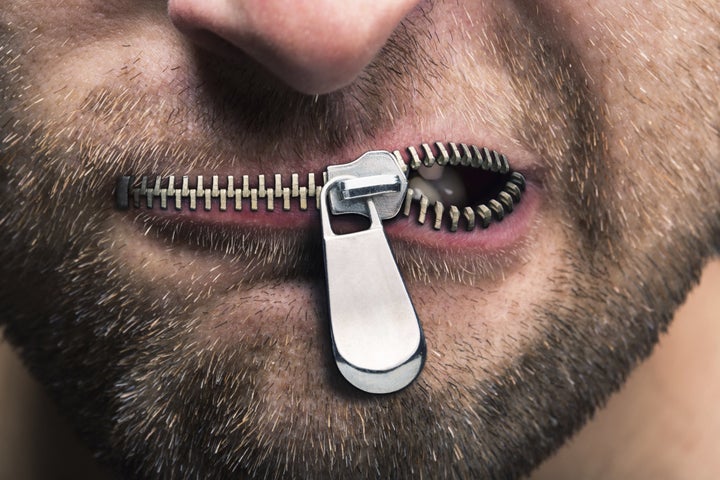 I go to bed at 10 and get up at 5; not the reverse. Seems like every time I visit the doctor he finds a potentially life-threatening disease—then tells me not to worry. I worry a lot more. When I do high-impact cardio my back achieves complete failure before I do. I'm at my happiest in bed, alone. I jest, of course: My dog takes up half the space. My biggest fear when flying is not crashing; it's being seated next to the window without easy access to the bathroom.
When I look at my mother I often see someone else—me. I can't remember what appointments I have this week, but they probably have something to do with that life-threatening disease. Please don't ask me what I did yesterday: I panic under pressure. I'm furious when friends cancel last-minute, until I remember it means I don't have to deal with the hassle of trains and figuring out what to wear and—Damn, Heather just soared past me on Words with Friends! My night has purpose.
I have friends who are getting sick, but this time it's from illnesses I'd heard about growing up. Unless it's free I have no patience for crowds or bad seats—sorry, Barbra. Binge-watching is the new binge-drinking, and unless you mean "Popcorn and Pixar" I don't PNP. I'm still attracted to older men, except that most of them are now younger than I am. I've seen more dicks on my phone than I have in real life.
I shave my back as often as I shave my beard, but at least I don't have much gray hair. What there is I refer to as the "silver lining." I've learned that "You have a lovely shaped head" is meant as a compliment. And that only thick-haired people say it. And that I'm sure they have grotesque-shaped heads. I like muffins and tops but not my muffin top. My favorite foods are fattening; so are my least favorite. I don't care if you're the cutest go-go boy on the planet; if you don't know who the Go-Go's are I just can't even.
Even though I don't have children, I can be a Daddy, a DILF, or, if I gain ten pounds, a Dad Bod example. And that if I stopped working out to actually raise kids, something different altogether: Discarded. I've learned that we never learn, and that accepting this is unacceptable.
When I run into longtime neighbors on the street, we discuss arthritis, pinched nerves, hip problems, food allergies, skin rashes, cataracts, and which remedies work best. And we are referring to our pets. No matter how simple the instructions, I will always return from the store with the wrong item. Would it have killed you to use FreshDirect? I don't care if you're the cutest go-go boy on the planet; if you make me wrap it up first, it's probably not going to wake up before I go-go.
I've learned that the people who make restaurant menus are in cahoots with the eyeglass people…and are Nazis. When I go on a date, I'm now judged, not on my looks and personality, but on my ability to fit in with their furniture, which has an enormously large collection of brand-name baggage. And that traveling isn't the only time men search for an upgrade.
I no longer max-out my credit cards but one trip to TJ Maxx means I might have to cut my closet space in half. I can no longer bear to lie in the sun and I survive winter about as well as the night watch. I've learned that our country has hit bottom so many times it's like two-for-one night at the Eagle. And that I'll never learn to take it. I've learned that my political views have changed a lot of people's minds. And that I still have a sense of humor.
I've learned that friends come and go, lovers come and go, family comes and (hopefully) goes home, but the planet just goes. And that sadness is in the bloodstream.
Oh, one more thing: I've learned that, despite the above, I'm a fuck of a lot happier at 53 than I was at 23. Membership has its privileges.
David Toussaint writes about subjects affecting older gay men. If you've got a "Daddy Issue," let him know. --DRT
Calling all HuffPost superfans!
Sign up for membership to become a founding member and help shape HuffPost's next chapter