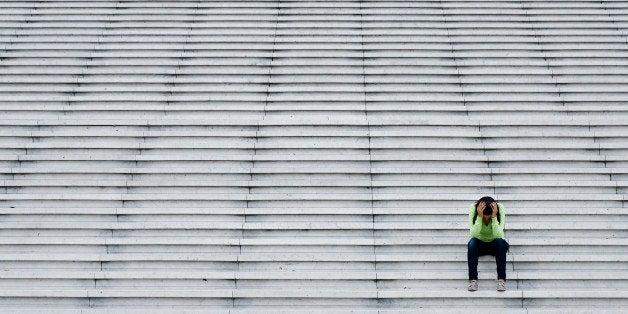 A little while back, we talked about the new rules for "virtual " friendshipsand how you treat your social media contacts and "friend requests."
Do you feel that because of modern technology, your life is getting more crowded with relationships?
Or, do you feel, because of technology, that your life is becoming more lonely because these relationships are less personal, fulfilling and more distant?
I ran across an article this week from Margaret Manning, who has a wonderful website called "Sixty & Me" focused on the female Baby Boomer population.
Yes, guys, I do follow women bloggers and that doesn't mean I have to give up my "Man Card."
Margaret was talking about how she wanted to spend her birthday by herself.
She wanted the opportunity to "reflect on the connection between being alone and being lonely."

What a great idea.
Are they the same or is there a difference?
In one of her emails about the subject she wrote:

Despite everything we know about the importance of maintaining social connections as we get older, finding friends after 60 can be a challenge.

As we age, the easy social connections that we enjoyed as schoolmates, parents and colleagues change.

As a result, many women find themselves facing shrinking social circles and needing to make new friends.

In other words, we find a void in our lives and no easy way to fill it.
What do you think about spending your birthday (or any holiday for that matter) by yourself?
Does that necessarily mean you are alone?
One of my favorite life rituals has been to spend New Years Eve all by myself (even if I am in a relationship) as a time of meditation and reflection.
It feels weird to stay away from the parties and the excitement.
It feels even weirder when the countdown begins, but interestingly enough, when the pans stop clanging and the fireworks fade away, it seems like just another day.
These days, it seems to me that I just have to get away from everything more often.
It doesn't matter if it's a couple of hours at the park during the day, taking in a ball game by myself or spending a weekend out of town.
I have even gone so far as to take a two-week vacation, by myself, in the Florida Keys after my divorce several years ago.
It was one of the best experiences of my life.
Do you feel the urge to be by yourself more now that you are getting older?
Or do you need intimate friendships and relationships more than ever?
Related
Popular in the Community