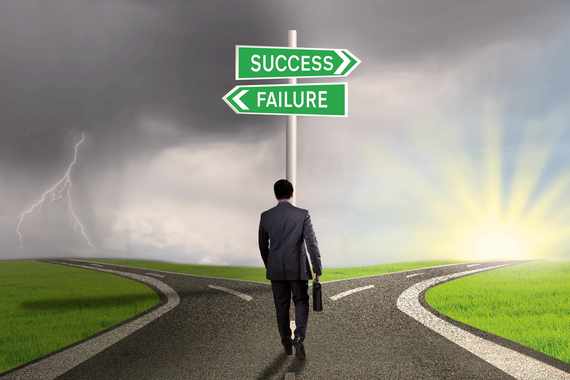 Before I sold my first two businesses I failed in my first few. For a period of 4 years I worked 16 hours a day, 7 days week going from one business failure to another.
When I look back at my career, there are a number of things that have contributed to both my success and failure, one of those is setting up my businesses to be legally sound and protected.
Most entrepreneurs that I meet generally go about their daily work without thinking too much about the legal aspects of their business.
It is however important to remember the legal implications of being an entrepreneur, particularly with respect to running a business and making sure you are protected for the long-haul.
Your business' legal position could be the difference between success and failure. According to start up accelerator Blue Chilli, 1 in 20 Australian start-ups are a success. That means 95% fail. Of those that succeed 60% fail within the first 3 years.
Now while a number of these businesses and start-ups fail from having a bad business model, most in fact fail due to entrepreneurs getting carried away with an idea, without implementing strategy and without seeking proper legal advice and support.
To gain some insight into this topic I recently caught up with Demetrio Zema from Law Squared, Australia's most innovative law firm, which works with some of the best entrepreneurial minds in the country.
"Every week we meet entrepreneurs who have registered a company online, secured a domain name, registered an ABN and started a business.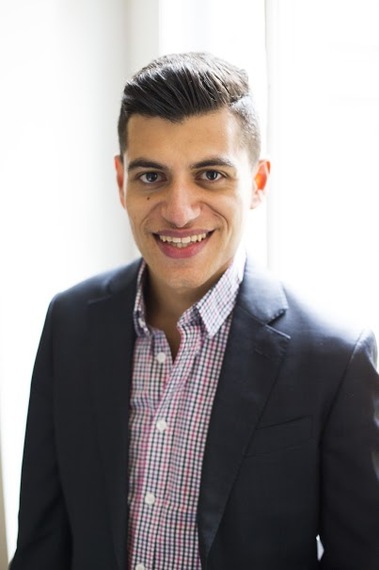 Unfortunately, very few understand or appreciate the onerous obligations, personal exposure and liabilities that exist as a result of being an entrepreneur and subsequently a director of a company.
Most entrepreneurs avoid engaging lawyers from the outset, rather seeing legal fees as exorbitant or unnecessary start-up costs which can better be invested elsewhere such as product development, branding etc
The notion of engaging a lawyer as a last resort is due to the reputation traditional lawyers have. Establishing a business with the right structure, advice and support allows an entrepreneur to ensure their assets are protected, their business is structurally sound and established to meet their vision" Demetrio explains.
If you do not have a lawyer in place, you are essentially opening the door for unnecessary business risk, and precluding yourself from taking your business to the next level.
You will work your butt off for the next few years and with one small loop whole or situation your entirely business could be taken away from you all because you didn't take the time to properly set yourself up for success.
Now that you know the importance of being legally set up and the ramifications to your business, below Demetrio shares 5 very simple tips any entrepreneur can implement to avoid becoming another statistical failure:
1) Have the right business structure and set up
Choosing the right structure for your business is critical for a number of reasons, including the following:
(a) It determines your risk exposures;
(b) It sets the scene for your growth goals and ambitions; and
(c) It determines your legal and financial obligations and reporting requirements.
Failing to choose an appropriate structure from the outset can impact your business' growth plans and goals and your risk and liability exposure. It is therefore best to ensure you get the structure right from the beginning.
Hiring employees is both a challenging and integral part of business. There are a series of key considerations to employing employees for your business.
Many businesses fail to adequately prepare for employees and fail to ensure they comply with employment law intricacies such as:
(a) Worker Compensation
(b) Payroll Tax and PAYG
(c) Superannuation
(d) Workplace Health & Safety procedures and policies
It is important to obtain both legal and accounting advice to ensure you are fulfilling your obligations as an employer.
3) Have clear and concise legal contracts and documents
Time and time again we have clients coming to us saying, 'I had this agreement with a customer, supplier, client or third party and they have not adhered to that agreement'.
When we ask to see a copy of that agreement, more often then not, a written agreement does not exist, but rather the agreement is made up of oral conversations between the parties with no paper trail and therefore little hope for any enforcement.
Whilst you can download many legal templates online, these blanket agreements ought to be modified and tailored to the needs of your business and your contractual arrangement.
A document that accurately reflects the intentions of the parties is "worth the paper its written on".
4) Protect your brand and its identity
Choosing a business name is one of the most exciting parts of developing a business. It gives your business identity, personality and allows you to develop a brand.
Creating a name, logo, brand and identity in a business is critical to the businesses success, yet often businesses fail to protect their identity.
Trademarking your brand and business name can protect you against imitations and, sometimes, even competitors.
Trademark protection will protect your identity and, rather than facing a cease and desist letter from a trademark holder, either upon launch or immediately following launch of your brand, you can focus on promoting and growing your business.
5) Have insurance and the right levels of cover
Insurance is an integral part of business and having the right cover and understanding your obligations under the relevant policy could be the difference between survival or death of a business in the event a claim needs to be made.
Any risk which can be transferred to an insurer should, and your business should, have its insurance policies independently audited at least once every three years to ensure the policies are relevant and applicable.
Remember, there is no point paying a premium for a policy that doesn't cover or protect you and your business.
Calling all HuffPost superfans!
Sign up for membership to become a founding member and help shape HuffPost's next chapter