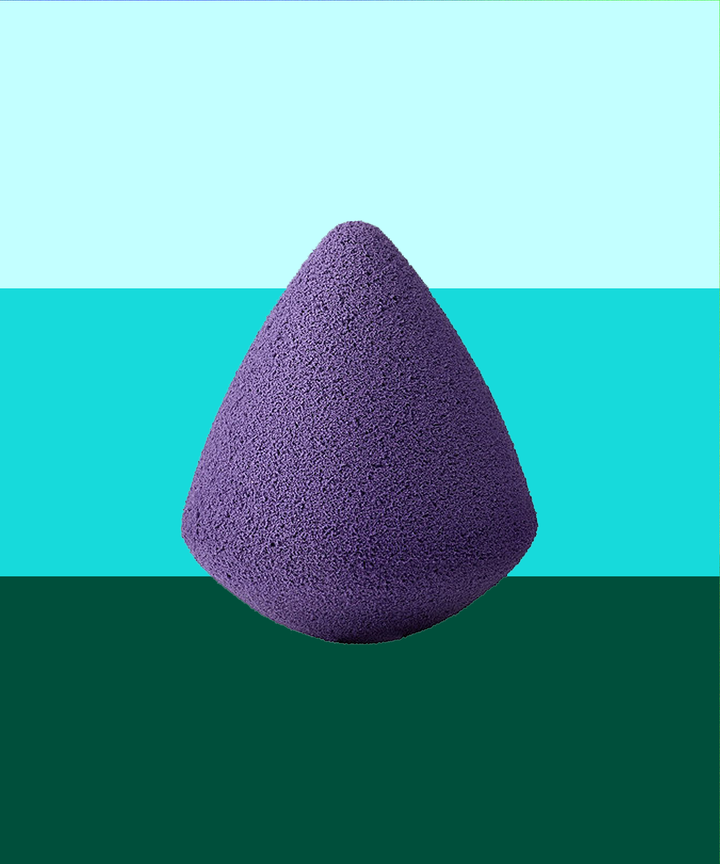 A funny thing happened when Beautyblender introduced its first hot pink pouf of a blending sponge in 2003: our foundation and concealer blending brushes were pushed to the very back of our makeup drawers, rarely to be used again. It was just that good, and that was that.
Since the Beautyblender's first iteration, the brand and dozens of others have created takes on the foamy, springy, tear-shaped blenders. Some sponges are shaped to cover tiny crevices — like the inner corners of the eyes or the furrow where the nose meets the cheeks. Denser materials help create the perfect precise contour. Not only can we not imagine doing our makeup without a blending sponge, we can't imagine doing our makeup without an arsenal of blending sponges for every nook, cranny, and purpose.
With new versions hitting shelves quicker than we can say "Beautyblender" five times fast, it's hard to know the difference between designs, textures and price points. Could it be that our trusted blending bestie is as outdated as our foundation brushes once were? To get fresh perspective, we took some of the latest blending sponge launches for a blot — including a puffier, oversized version by Beautyblender, a multitasker with several angles, and a drugstore option that won't break the bank. Prepare to say goodbye to indecision, foundation brushes, and harsh lines ahead.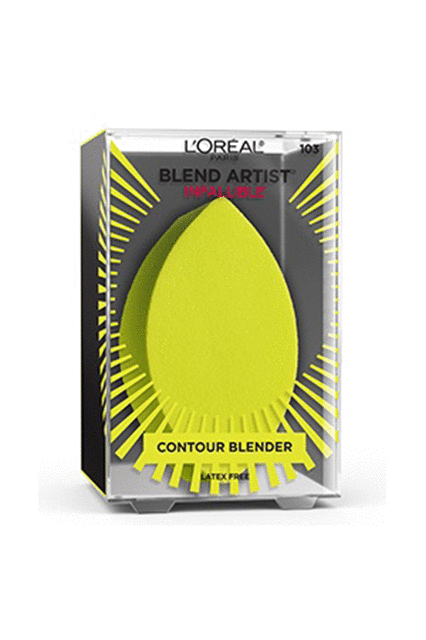 We were thrilled to discover that another drugstore brand had gotten into the blending sponge game — and this leaf-shaped little wonder did not disappoint. Shaped especially to apply shading products, the sponge's narrow design makes child's play out of the often finicky process of layering on contour and highlighting creams. We used the tips to tap on product and the flat sides to stamp out mistakes. Though the sponge can technically be put to use for foundation and concealer application, its dense consistency — it's the stiffest of those we've tried — is best suited for more targeted tasks.
L'Oréal Blend Artist Infallible Contour Blender, $8, available at Ulta Beauty.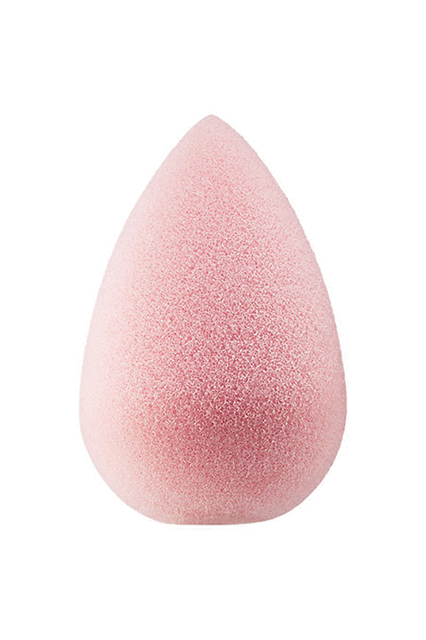 With over 15 different sponges in the Beautyblender range, it's hard to not get a little confused. Recently we tried the reinvented original in Pretty in Baby Pink, which absorbed nearly twice as much water and felt fluffier to the touch than the original. The Bubble also covers more surface area and does it all: blush, bronzer, concealer, and foundation. More importantly, it does it well, erasing streaks and toning down any hue that you built up just a little too much. It's the do-it-all tool that can travel and clean easily, so any beauty novice can enjoy, too.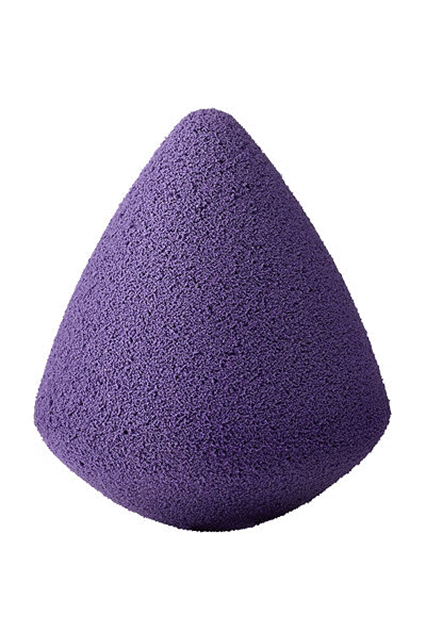 We love a damp blending sponge as much at the next girl, but shockingly, using this baby when dry gave us crazy-even coverage with both concealer and contour cream. It could be due to the sponge's Goldilocks factor: It feels sturdier than more traditional versions, but also not too stiff. In other words, it's just right. The modified egg shape also seems to blend makeup more smoothly while sucking up less product. No wonder so many fans have migrated from more traditional blenders.
Tarte Quickie Blending Sponge, $23, available at Tarte.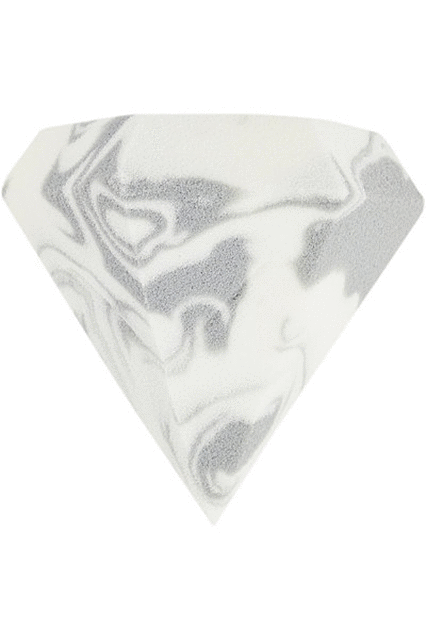 When we first saw this makeup sponge we were lured in by the diamond shape and swirly marble color. To use, run it under some water, squeeze to absorb, then ring out. Business as usual.
But this sponge is marshmallow soft and feels so so light on the skin. The only downside is that because it's not incredibly stiff, the final look doesn't appear as seamless. That just means steer clear of using it with full coverage bases, and stick to something lighter for a quick wash of color. While this isn't the first choice for dabbing tools, it does pair beautifully with a BB, CC, or DD cream. Real Techniques Miracle Diamond Sponge, $10, available at Ulta Beauty.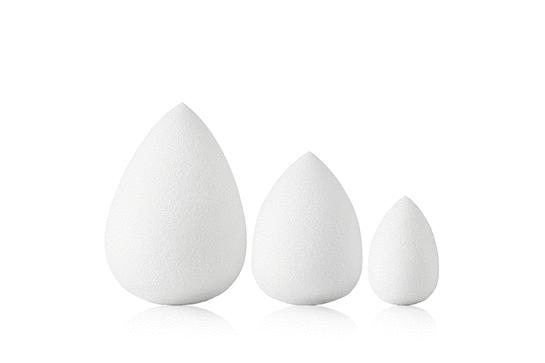 This wardrobe of mini, medium, and large-sized sponges are not as squishy as others we tried, which is both a pro and a con, depending on what type of product we're using. When blending foundation with the largest, its density causes the sponge to bounce and ricochet off our cheeks — an effect that was a bit too abrasive for our our liking. But when we used the tiny sponge to blend eyeshadow or apply concealer beneath the eyes, that same firmness gave us the precision we needed.
Compared to other sponges, the final looks we achieved with this trio were seamless. We'll likely go back to our pricier sponge for a more gentle foundation application. But considering this price — which clocks in at about half of a single sponge for more expensive versions — there's no reason not to try the set for yourself. It may just replace your top-shelf sponges (and fatten your makeup budget in the process).
E.L.F. Precision Sponge Trio, $12, available at E.L.F.
By: Samantha Sasso & Erika Stalder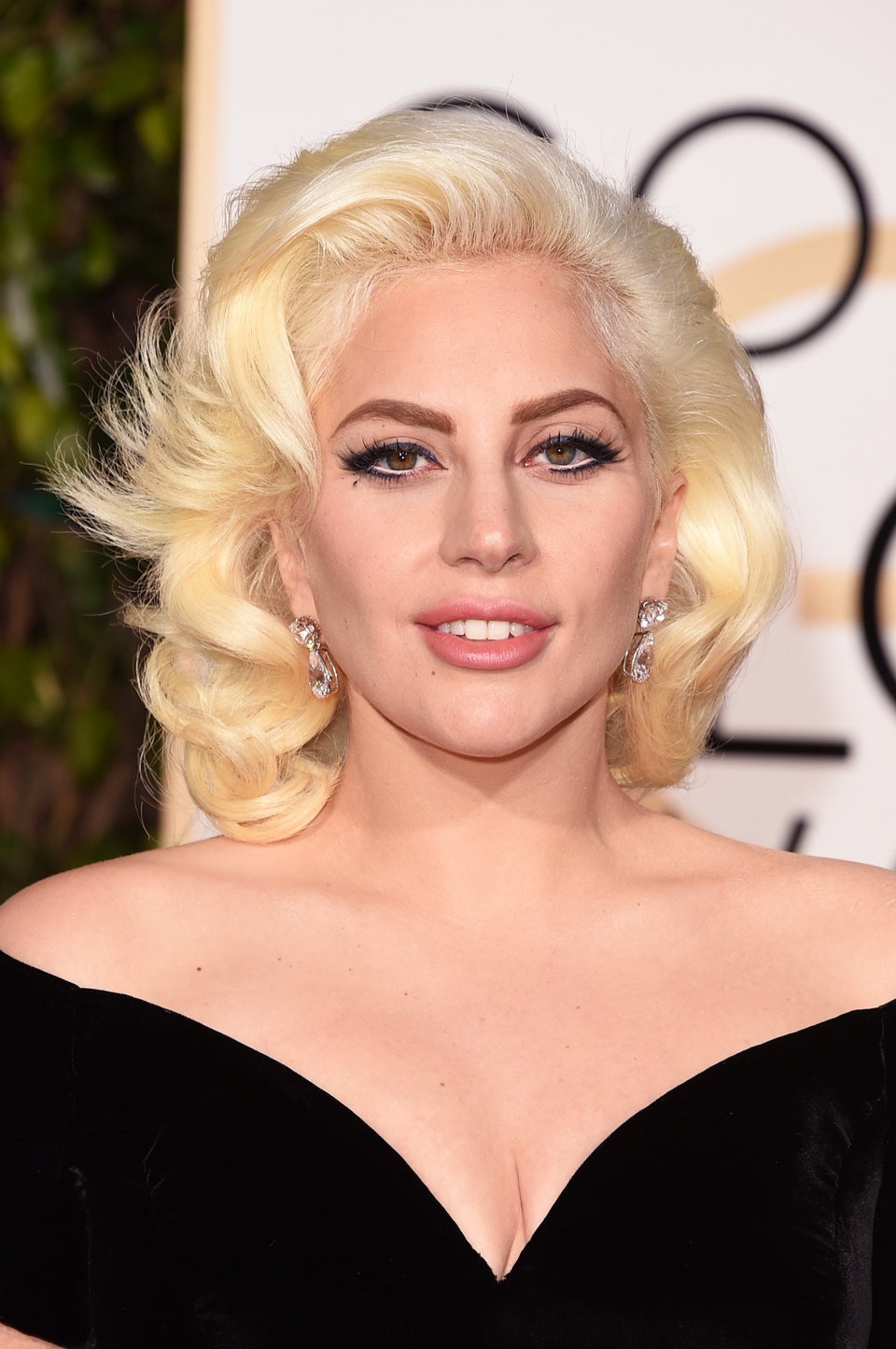 Red Carpet Beauty Secrets From Makeup Artists & Groomers