Everything seemed to be setup perfectly...the kids were happily enrolled in preschool during the weekdays, both retired grandparents were healthy enough to take care of the kids, my wife and I had no work commitments, and we had enough mileage points to book free flights. So we decided to go all-in for twelve glorious, kid-free days with stops in Tokyo and Seoul.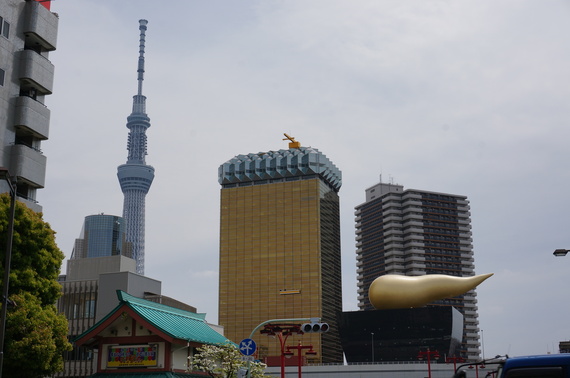 It would be a vacation within a vacation, a second honeymoon of sorts, something we're calling a kidsmoon. I knew I needed it and I was certain my wife needed it after going nearly five years with a grand total of about 72 hours away from our two little girls. Up until this point, we had spent nearly every moment of their lives with them, especially since my wife was a stay-at-home Mom and I was a work-from-home Dad. We needed this break. We deserved this break.
So we set off with our bags packed, free of coloring books, toys and lollipops that we normally would have when traveling with our girls. The experience was liberating and well-worth the time we invested not traveling with our kids. It was a first for us to break free from the barriers of traveling with kids and just as a family of two. And with first experiences, there were a lot of lessons learned.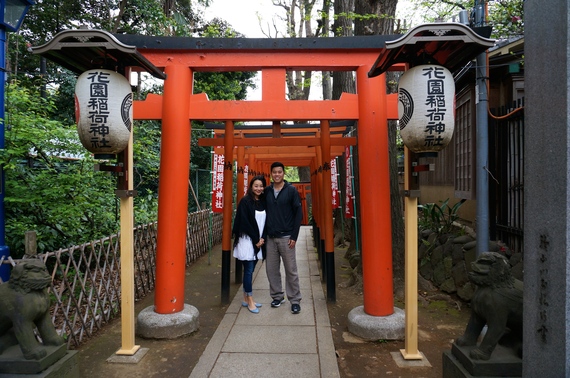 First, let's start with the PROS:
1. Traveling without kids helps you rekindle the magic you had as a couple. Whether it is having a peaceful dinner or watching a movie, you'll realize what life was like without kids.
2. You sleep peacefully and quietly. Gone are the nights of uncontrollable coughing, scratching, crying, nightmares, and early risers. You sleep as long and as late as you want.
3. The days stretch as if there are 50 hours in a day. Traveling with kids doesn't mean you're free of all the obligations you have at home. You still have to feed them, clothe them, bathe them, nap them, etc. Take that all away and all the stress associated with those activities and you feel like you have all the time in the world to do everything you can possibly imagine while traveling.
4. You appreciate what you have and the blessings that your kids are. Asian food after four weeks in Guatemala. NBA and NFL after living for four years in China. Things are much more appreciated after you haven't had it for a while. Same thing with your kids, albeit on a much higher scale.
5. You come back to your kids, refreshed, reenergized and better parents. Similar to how week-long stays at an exotic beach resort help to stimulate better work efficiency upon return, the same applies to parenting. A parenting vacation makes you better parents.
Next, the CONS:
1. You miss them dearly. I cannot understate this enough. You will absolutely miss your kids. Skype and phone calls cannot replace being physically with your kids.
2. You wish you could share the experience with them. After you start missing your kids, guilt starts to set-in when you're doing awesome stuff and you realize that you wish your kids could share in the experience too.
3. You think you'll do all the adult stuff, but don't. You still go to parks, go shopping, eat simply, and don't bar hop or go clubbing. Bed time still is around 9pm. You're parents now and not 22-years-old anymore.
4. You observe other kids and their families more, which makes you miss your kids even more. Now that you don't have to tend to your kids' needs on the road, you start noticing other kids, especially kids around the same age as yours. You see the kids with their parents and of course, you'll start thinking about your kids.
5. You're not used to being just a couple. When you have kids, your life is centered and revolves around your kids. You go to places they might enjoy (parks, shopping malls, swimming pools, etc.) and eat at restaurants that are kid-friendly. When you go on vacation as a couple, it's difficult at first to just flip the switch and start doing things as a couple.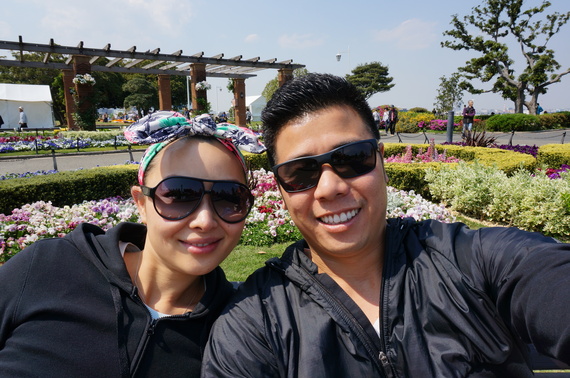 Don't get me wrong. We had a fantastic time without our kids and did some things that we certainly couldn't have done with them. It was a great break that we needed at the time. However, what we realized after our kidsmoon was that we genuinely enjoyed traveling with our kids and didn't want to be away from them for long periods of time. But perhaps if things work out favorably in the future, we will take the opportunity to go on another trip without the kids.
If you've ever thought about taking a kidsmoon, I highly recommend it. It's one of the best things you can do for your marriage as well as being better parents. Have the grandparents do some housesitting and babysitting while you are away, make a deal with your close friends to take care of your kids while you are away in return for their own kidsmoon, or put your kids (if they are old enough) in a supervised summer camp to get the time away. Make your kidsmoon a reality and come back refreshed and reenergized to resume your duties as parents.
Cliff Hsia is a father who is determined to live a better than normal life by traveling the world, slowly and purposefully, with his wife and two young daughters. He writes about travel, family, love, happiness, faith, and everything else that life throws at him.
Support HuffPost
A No-B.S. Guide To Life
Related
Popular in the Community