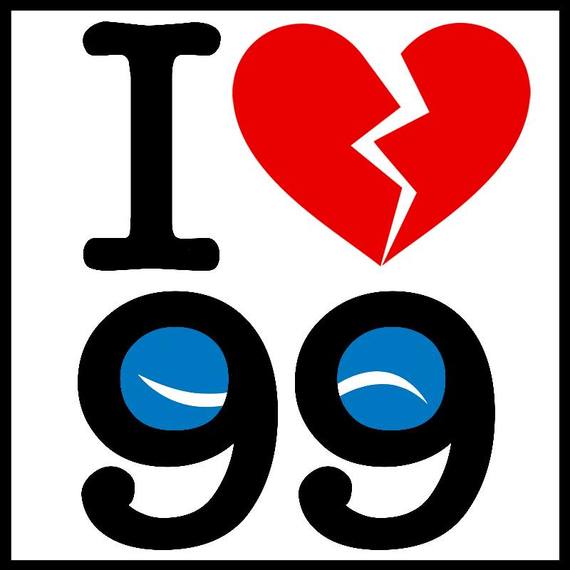 For nearly two years, the actors of Los Angeles have carried on a courageous struggle against a plan by their own union, Actors Equity, that would decimate LA's vibrant theater scene. The union plan, which would bankrupt many of LA's small theaters, including many that serve minority, women-centered and LGBT communities, was soundly rejected a year ago by LA's union membership.
However, Equity plowed ahead with the plan in the face of fierce opposition, including a lawsuit brought by its own members in federal court. Despite over a year of negotiations and a sensible proposal by LA actors to find a compromise, Equity has stubbornly insisting on implementing its scorched earth proposal beginning in mid-December.
For anyone who is curious about the LA theater scene or who wants to understand the impact the Equity plan would have on the theater community, there is an excellent documentary in the works, Love 99, that gives a voice and a face to LA actors as they fight with the own union for right to work and create.
Narrated by Oscar/Emmy/Tony award winner Helen Mirren and produced by Veronica Brady, the documentary asks the question "Why would an actor work for free?" - referring to the blood, sweat and tears (not to mention their own money) that actors have invested in the many small theaters in Los Angeles. "Because freedom of expression is more valuable than money to an actor," says Mirren. "The need for creation, for self-expression is priceless."
After overwhelming opposition from the theater community - a resounding "no" vote on the proposal, the defeat of an incumbent union president, a lawsuit against the union by its own membership and a year of negotiations, Equity still refuses to budge from its proposal that would be the death knell for LA theater, and most particularly for its underserved communities. Perhaps this documentary, which eloquently puts faces and voices to the creativity and dedication of LA actors, will finally convince Equity the folly of its proposal.
Calling all HuffPost superfans!
Sign up for membership to become a founding member and help shape HuffPost's next chapter