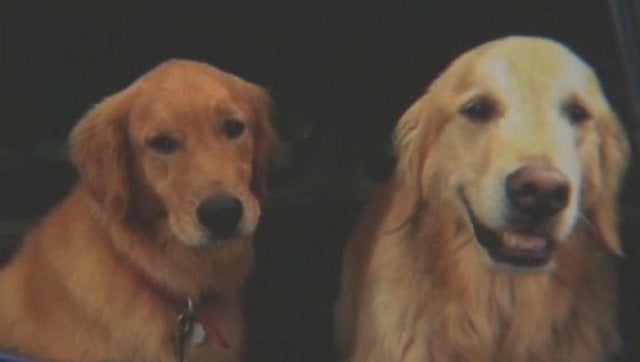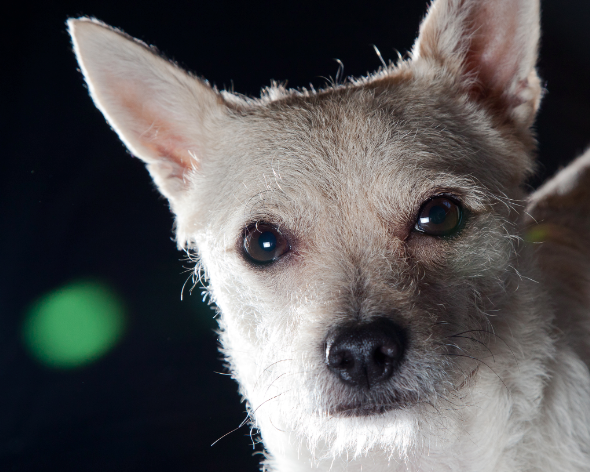 Photo by Andy Keye of Andy Keye and Whitney Photography
The election has so polarized us as a nation, I'm finding myself looking for things -- anything, really -- that still binds us together as human beings rather than members of political parties. I think I found it. Animals. Dogs in particular. Yes, there are people who abuse them or use them for their own entertainment by turning them into fighting machines.
But, in general, people love dogs. Even people who don't have a dog of their own; even people who say they're not dog people; even people who have never bonded to one particular dog, still think puppies are cute and still understand the bonds that are formed between human and dog.
I adopted him from the SPCA in Dallas, Texas. I was going to visit the kittens. (Okay, I was going because my girlfriend wanted to visit the kittens.) But I ended up falling for this ragged, matted, shaky, tiny, ugly, little mutt. I managed to leave without him. But the next day I was back for him. And now, call me corny, I can't imagine my life without him.
One day Walter did something that changed me forever. It was such a simple thing but, in an instant, I realized how profound it was. I was doing what I'm always doing; writing on my laptop, talking on my mobile, writing down notes in my journal, looking up recipes for dinner, frantic all at once. In the middle of it all, Walter hopped up on the arm of the overstuffed chair I was in and started pawing at my face.

He pawed and pawed and pawed. I finally stopped the million things I was doing to look at him. My intention was to bat him away and tell him to stop. But instead, I stopped. He looked at me and I knew instantly what he was trying to say; 'Slow down. One thing at a time. None of these things are a matter of life or death. Relax. Take a minute to scratch my head and to see how much I love you. Be present.'
(Taken with permission from The Divinity of Dogs.)
Many of the essays in the book are far more dramatic and life-altering. A dog who detected his owner's breast cancer; a dog who saved a woman from a serial killer; a dog who pulled a man back from the brink of committing suicide; a dog who alerted his family before lightening struck their home; a dog who held a young boy down seconds before he had his first seizure.
The stories may all be different. But the message is all the same. Dogs are intuitive, patient, devoted creatures who teach people what it is to truly love and be loved.
Some might call the book sappy. You know, I would probably call the book sappy. But I don't really care. I loved every bit of it. And I cried through a great deal of it.
It can be easy to lose sight of the humanity we all share when so much turmoil exists over resources and money and power. But with something as easy as a book filled with love stories about dogs, it can be much easier to remember the kind of people we should all strive to be -- the kind who listen to our dogs a little more and the rest of the noise a little less.
"Walter has taught me so many things... He only eats until he's full. He's wary of strangers until they've proven themselves. He always takes the time to check out everything around him, to look at it and sniff it and consider it from every angle. But the most important thing I've learned from Walter is that there's always time to love and be loved.
(Taken with permission from The Divinity of Dogs.)
Note: I do not make any money nor am I otherwise compensated from the sale of this book.
Popular in the Community