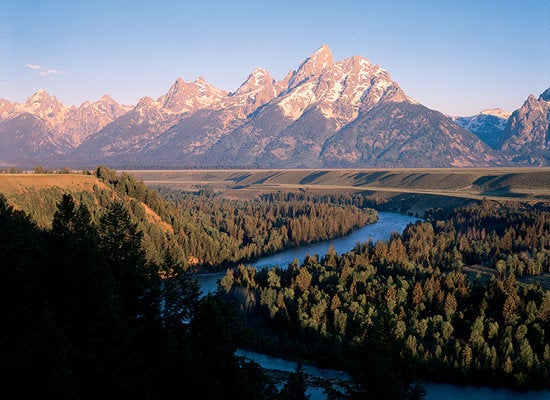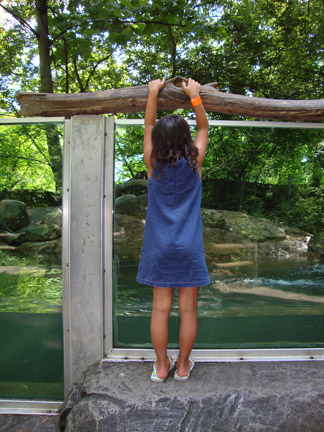 Since the first time I heard about it, I've wanted to do the 127 Sale, that once-a-year 648 mile yard sale that runs along RT 127 from Alabama through Tennessee, Kentucky, and Ohio. A gorgeous drive, southern food, and a shot at quite possibly some of the best finds of my rummaging career seemed like the perfect way to spend a few summer days. So this past weekend I skeptically packed up my six year old daughter, a wad of cash, and our portable DVD player with enough Barbie Fairytopia installments to send someone into a seizure.
We decided to join the procession of trash-to-treasure alchemists in Knoxville, which meant a twelve-hour drive from New York. I bucked up, drank three Starbucks DoubleShots and vowed to make it there in one long haul. About an hour into the drive I realized we had forgotten the DVD car charger and we were completely out of juice. I figured we'd have to do this the old fashioned way and sleep/talk the whole way there. What happened next was nothing short of amazing. As we left the insanity of the Jersey Turnpike and headed down into the moonlit mountains of West Virginia, my daughter's normally unending chatter slowly tapered off. She was, for the first time in her life, speechless. I turned around and saw her just staring out into the Appalachian darkness. At many times we were the only car on the lightless road which scared me, but seemed to enthrall her. When she finally did speak, she mumbled something about the brightness of the moon and how close to the sky we must be. I started to think that maybe this trip was about more than just some amazing Prouvé chair I'd find behind a broken bookcase.
By the time we arrived in Tennessee, my daughter had slept through the night in the back of the car and was raring to go. Maybe it was the southern air, but my maniacal "early bird gets the worm" approach to everything I do was replaced by the uncharacteristic notion that we should spend the day at the zoo. After a few hours of camel rides and my daughter's delight at a chocolate and caramel concoction at Waffle House, I'd almost forgotten why I'd come. All of a sudden I didn't care so much about mid-century steals and vintage sconces. I pondered this late into our first night at the Knoxville Holiday Inn while I prepared for the day of driving and shopping ahead.
Day Two's drive from Tennessee to Kentucky was full of more revelations. Instead of complaining about the drive and the endless stops along the road, my mini-me began clamoring to hit every junky display we passed. She seemed to get the same thrill when she unearthed a discarded Lite Brite that I did when I found that set of sixties horsehead lamps. I'd found my yard sale soulmate! We spent the whole day poring over box after box of potential scores and would yelp together every time we struck gold.
Day Three was full of more yard sale adventures peppered with a cinematic saving of an injured dog on the side of the road, chatting and laughing with quite possibly the oldest living human in Kentucky, and a pitstop at a roadside BBQ trailer where I watched my little girl wrinkle her nose at her first taste of grits. Priceless.
So while I had intended to write an article on the amazing scores to be found at one of America's quirkiest happenings, things took a slightly unexpected turn. Don't get me wrong, on the drive home I did revel in our carload of wins which included a set of limited edition hand-painted Kentucky Bourbon bottles from the seventies, and a tennis racket used in the 1968 US Open in my hometown of Forest Hills. But during that same ride it dawned on me that what Halle and I discovered together was ultimately much more than either of us had "bargained" for. We realized that a simple drive across a simple place, rummaging through junk with someone you love is just as good (if not better) than a week at any of the five star resorts we've been to together. So the verdict on the 127 Sale with your awesome kid and your pickup? A hole in one. (Oh and I did score that set of mid-century schoolhouse chairs I'd fantasized about -- Halle found them behind an old armoire.)