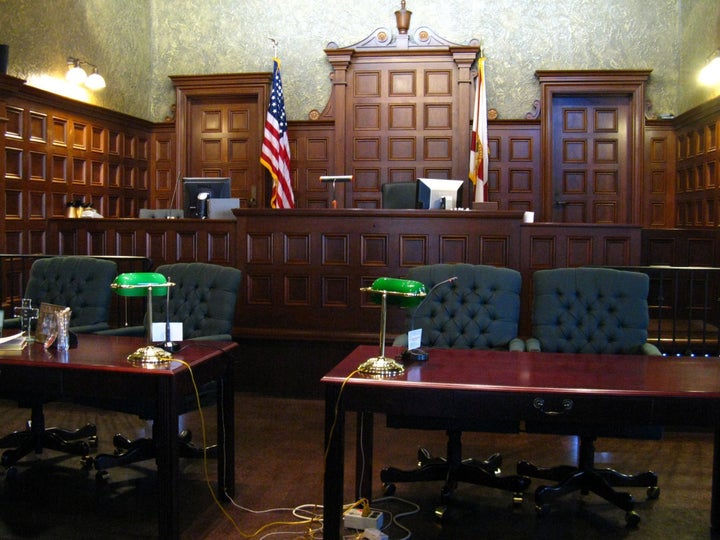 The Internet is buzzing with coverage of human trafficking survivor Ima Matul's Tuesday night speech at the Democratic National Convention. After being labor trafficked from Indonesia to Los Angeles, Matul was forced to work 18 hours a day, seven days a week, for no pay. Following three years of living as an enslaved domestic servant and being subjected to physical abuse, Matul sought out the help of a neighboring nanny to assist with her escape. Matul's story is harrowing and she is fortunate to have received services from the Coalition to Abolish Slavery & Trafficking (CAST), which provided her with counseling, vocational training, and eventually job placement as a survivor organizer. However, what audience members did not hear is that her trafficker was never prosecuted for these crimes and, incredulously, still lives in Los Angeles, not far from Matul. Although American anti-trafficking policy was in its infancy at the time, more than a decade later many traffickers continue to operate with impunity and survivors rarely receive the types of services afforded to Matul.
Although federal and state laws now include provisions that should assist with the protection of victims and prosecution of offenders, victims continue to be misidentified, erroneously criminalized, deported, and denied services, while their traffickers evade law enforcement.
For example, take "Jessica," a sex trafficking victim I met in August 2015. She was sexually exploited and abused for nearly 15 years, but that did not stop law enforcement from erroneously arresting her for 'prostitution' when she called 9-1-1 to report the abuse from her trafficker. In fact, when I met "Jessica," her trafficker was in the DC Metropolitan area under pre-trial release for maliciously wounding another victim. Like Matul's offender, "Jessica's" sex trafficker has yet to be convicted of any crime; his charges were dropped after his first victim failed to show up for trial. Charges were never brought against him for how he victimized "Jessica." Instead, while her trafficker continues to evade law enforcement and financially benefit off of the women he exploits, "Jessica" is relegated to substandard housing and menial jobs, with inadequate support.
On the other hand, when and if law enforcement is in a position to prosecute a human trafficker, victim compliance is often literally forced. Prosecutors regularly threaten victims with prosecution if they do not cooperate and hold them in detention. For example, take "Sarah," a juvenile I met while volunteering for an at-risk youth program. As a teenager, she was targeted by a sex trafficker in June 2016 and picked up as a witness for federal law enforcement. Although she was clearly a victim, the probation officer who was supervising her signed off on holding "Sarah" in detention for "her protection."
This type of treatment is not considered trauma-informed and is not consistent with the victim-centered provisions of federal laws, like the Trafficking Victims Protection Act, or state laws, like various safe harbor statutes. However, this is the reality for many human trafficking victims.
Sixteen years ago, Los Angeles law enforcement failed to bring Matul's trafficker to justice. However, despite passing a number of anti-trafficking laws since then, this continues to happen. Unfortunately, there is a critical gap between anti-trafficking policy and action in the United States. Simply passing a law does not mean that it is being effectively implemented. Before celebrating anti-trafficking policy victories for public accolade (as was done at the DNC), our government needs to assess whether we are being effective in protecting victims and prosecuting offenders. If victims continue to be misidentified, erroneously prosecuted, deported, and denied services, while traffickers evade conviction, these policies should not be lauded in vain.
Support HuffPost
The Stakes Have Never Been Higher
Related
Popular in the Community