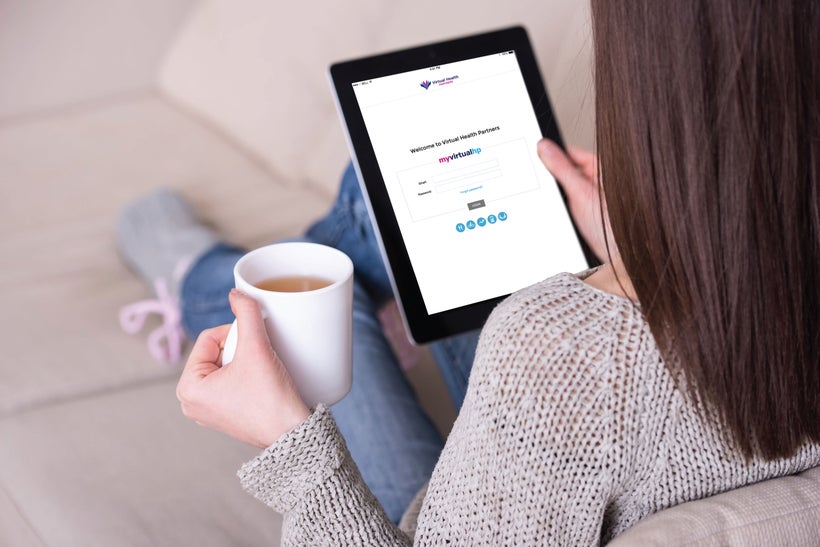 For more than a decade, some hospitals and health systems have turned to telehealth to reach patients in areas squeezed by physician shortages. More recently, providers answered patients' calls for convenience by offering on-demand video visits for routine health problems. Now the leading health systems are harnessing telehealth to treat patients with more complex conditions in ways that lower costs by preventing complications, reducing lengths of stay and, when used in home or post-acute settings, reducing readmissions.  
Virtual Health Partners, an on-demand HIPAA compliant platform that focuses on ancillary and after care treatment such as nutrition, fitness, and behavior modification, has closed an $3.5 million dollar Series A round.  
The New York-based startup is available on a B2B basis to providers including hospital systems, gastroenterologists, bariatric surgeons, obesity medicine specialists, plastic surgeons, fertility specialists, medical device and nutrition product companies. Providers can grant their patients access to VHP's platform myvirtualhp. With on-demand exercise classes, HIPAA compliant therapy sessions, personal scheduling and live consults as just a handful of VHP's offerings, the platform is an all inclusive way to ensure patients that support and assistance are readily accessible.  
That kind of accessibility is creating a high demand for Virtual Health Partners. So much so that in the past year, VHP's network of professionals has seen rapid growth expanding to eight medical fields, including OB GYN, gastroenterology, bariatric surgeons and plastic surgery; with over 100 providers and counting. Multiple medical device and nutrition companies have also seen the need to offer this to their clients.  
Telemedicine is spreading rapidly; more than 15 million Americans received some kind of medical care remotely last year, according to the American Telemedicine Association, a trade group, which expects those numbers to grow by 30% this year. In fact, the U.S. telemedicine market, valued at over $500 million in 2014, is set to grow as large as $13 billion by the end of 2020.  
"VHP's on-demand technology and customer oriented service is transforming the way aftercare is delivered.  We are excited to be at the forefront of telemedicine and driving important advancements to virtual nutrition, behavioral health and fitness services. Over the past year, we have laid a strong foundation for our business and scaled our service across the country, and branched into international markets." said Jillian Bridgette Cohen, Chief Executive Officer and Co-founder of VHP.  
Virtual Health Partners also allows for better care in places where medical expertise is hard to come by. Taking the doctor visit to the home reduces healthcare costs in a number of ways - it allows doctors to use their time more efficiently and see more patients, and reduces waiting room congestion. The technology can also enable people who might be homebound for various reasons to have faster, more reliable access to care.  
An access to care that VHP plans to offer to patients in the Middle East this month, with what the co founder and CEO Jillian calls her passion project.  "In some countries, women are not able to leave their house without a man and obesity rates are growing substantially," says Cohen on the significance of VHP's launch in the Middle East. "I really believe that we're going to open a huge world for women, where they'll be able to have care on-demand; something they can't easily obtain right now."  
In fact, out of the top ten countries with the highest prevalence of diabetes, six come from the GCC costing the government billions of dollars annually for what is for many a preventable disease. Therefore, the region has been driving efforts to build high quality and accessible healthcare systems and has catalyzed massive flows of investment in building and redefining healthcare. It has also resulted in a number of notable regional healthcare trends, in both public and private institutions, including: innovation and digital transformation. Kuwait, Qatar, Saudi Arabia and United Arab Emirates for instance are in the list of top ten most obese countries in the world.   
Traditional gender roles and perceptions still tightly influence the degree of healthcare freedom offered to men and women in many Middle Eastern countries. In Syria, for example, males are generally more active in the social sphere while women are confined to the domestic sphere. For this reason, women, especially those in rural areas, are considered socially inferior and lack the freedom to make independent decisions regarding their health.   
Moreover, the Sharia law, and cultural factors like women not being allowed to exercise in public tend to make them more susceptible to obesity, something Virtual Health partners hopes to change.   
REAL LIFE. REAL NEWS. REAL VOICES.
Help us tell more of the stories that matter from voices that too often remain unheard.
This post was published on the now-closed HuffPost Contributor platform. Contributors control their own work and posted freely to our site. If you need to flag this entry as abusive,
send us an email
.