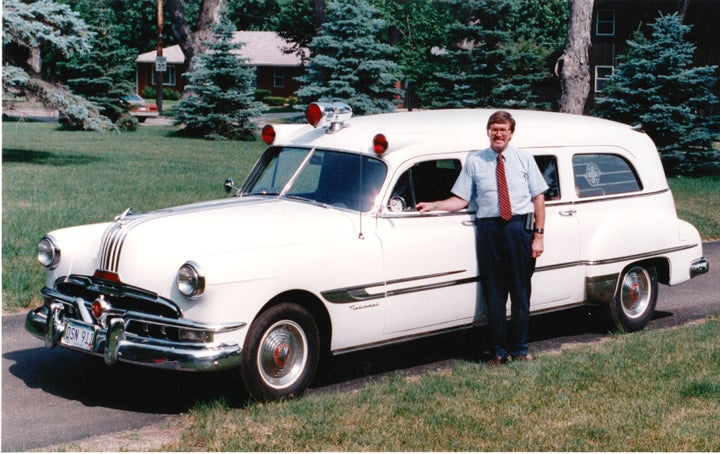 Brett Berhoff introduces us to another Legend of Medicine. Dr. Roger White of the Mayo Clinic. He is the Co-Medical Director of the Mayo Clinic Medical Transport System and overall medical game-changer. Dr. White is re-writing history with the countless lives he saves and cutting edge changes to the medical community.
While on vacation in Italy, White received a phone call in the midst of dinner. It was emergency medical services calling from Rochester Minn., about a patient in cardiac arrest. Without hesitation, White leapt into action and began directing the paramedics on what to do next. (Something he does anytime his "Bat phone" rings)
The man comes back to life! Dr. White did it again!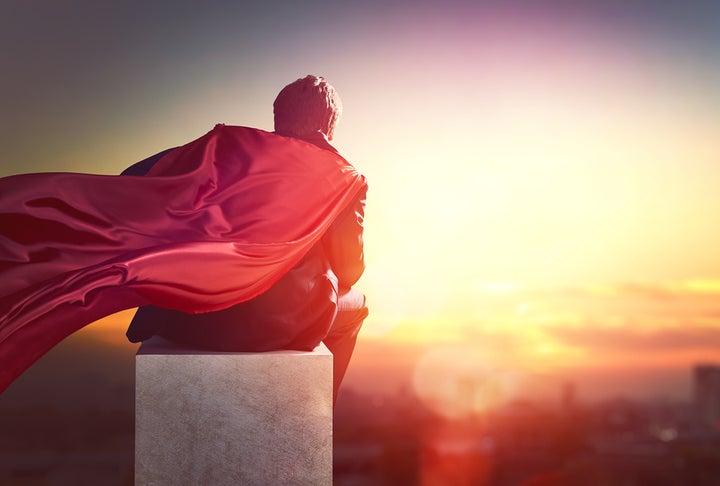 I had the pleasure of spending time with my new superhero friend at the Mayo Clinic's headquarters in Rochester, Minn.
Here are some of the highlights from our conversation.
Berhoff: How did this all start?
White: It goes back to my boyhood days when I developed a fascination for ambulances as vehicles. I'd track them. I'd photograph them. I'd write to the companies. When I was a kid, 12 years old, I would pencil a letter asking for literature on these vehicles.
Berhoff: What do you think sparked that?
White: I was impressed with the beauty of the vehicles. In those days, remember ambulances were combination ambulance-hearses. They were Cadillacs, Pontiacs, Oldsmobiles - Lots of big vehicles - and suddenly I was intrigued with their beauty.
Berhoff: Did you start collecting ambulance toys, as well, when you were younger?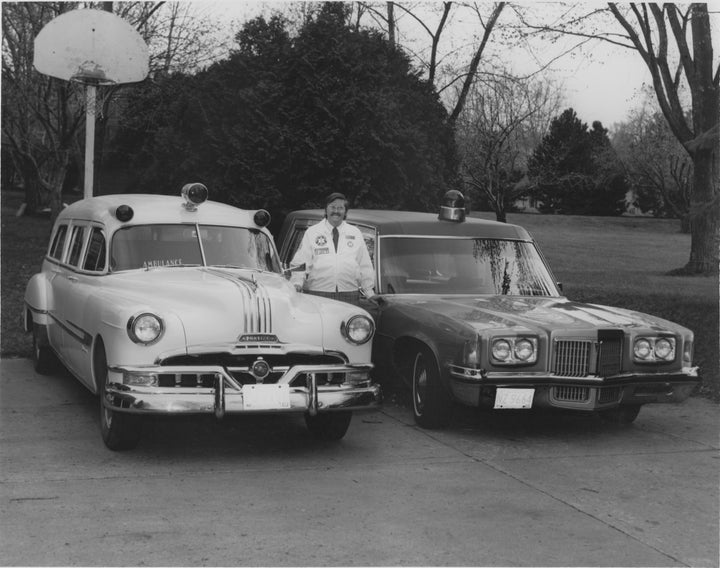 White: Oh, like crazy! I eventually had a real collection. I had a 1952 Pontiac, a 1972 Pontiac, 1974 Oldsmobile. I bought the last Cadillac ambulance built in the United States in 1979. They built 10 of them and I bought the last one, number 10.
Berhoff: OK, I have to hear how you've put Rochester on the map with record numbers of lives being saved among cardiac arrest patients.
White: When I came to Mayo Clinic in 1970, I headed straight to the local ambulance operator and expressed my interest in providing supervision, direction and training. We started measuring how patients were doing from all angles. Measurement has been the cornerstone of everything I have done, and still do, in the management of cardiac arrest patients.
Berhoff: What do you think is the answer is to to rolling out your special combination of mindset, education and system, so the rest of the country can benefit from what you have created?
White: I believe we need a registry. It could start at the state level then move to the national level, but we need a registry that mandates the acquisition of data on cardiac arrest patients.
Berhoff: You have pioneered the use of defibrillators by first responders, including the police, but why don't we have these in our homes?
White: We studied this several years ago, and were unable to show a benefit of automated external defibrillators in homes even though 70 percent of cardiac arrests occur at home.
Berhoff: So if you are going to plan to have a heart attack, you want to do it in a public place?
White: Look first and make sure there is a defibrillator on the wall, then proceed with your arrest.
Berhoff: You were involved in a cardiac arrest resuscitation that went for over 90 minutes?
White: Well that was six years ago now. He was a healthy man who had no known coronary artery disease who arrested in a surrounding community and the volunteers got there first with their defibrillator. Then our helicopter crew arrived, and we couldn't keep this guy out of this shockable rhythm. Every time we shocked him, he was prone to go back into it. But as long as that shockable rhythm was present, I was determined we were going to keep pursuing it. If it came to a point where it faded away, I would have stopped the effort, but he kept going back into it. So we continued the effort. We had people there to continue CPR, and my helicopter crew was there and I picked up the direction. It was 96 minutes to the second from the moment we clocked him as having gone down and got pulses back that stayed. So I directed that by cell phone. That was a major achievement.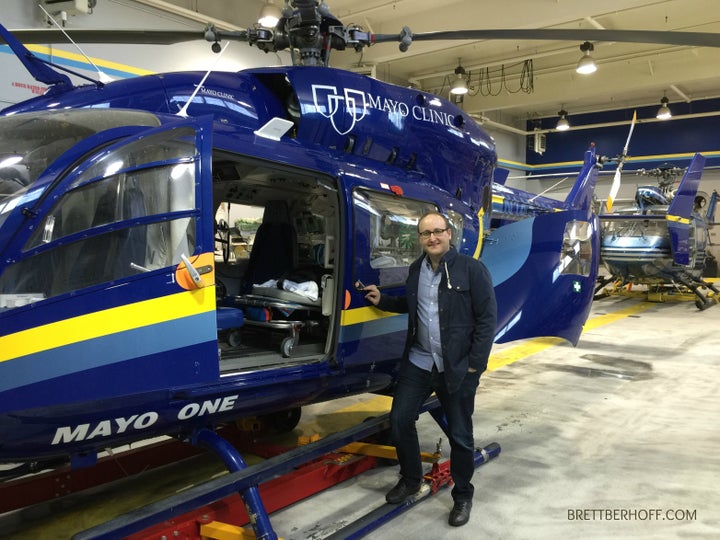 Berhoff: Did this event change the standard across the country?
White: I believe from information that I received after that event, that it definitely influenced people to be willing to pursue a rescue or resuscitation for a longer period of time, as long as the heart remained in a potentially viable rhythm. I think that experience probably influenced a lot of the thinking and thoughts that went into the guidelines and protocols for how long to deal with a cardiac arrest. We don't give up. I don't care how long it takes.
We don't give up. I don't care how long it takes. -Dr. Roger White
There is so much more to this excellent conversation that can be heard on The Brett Berhoff Experience. I am honored to know Dr. White and have him as a friend. I hope this article and accompanying audio show will generate momentum to make all cities as safe as Rochester Minn. Please help by sharing this article, so we can help make the world a safer place.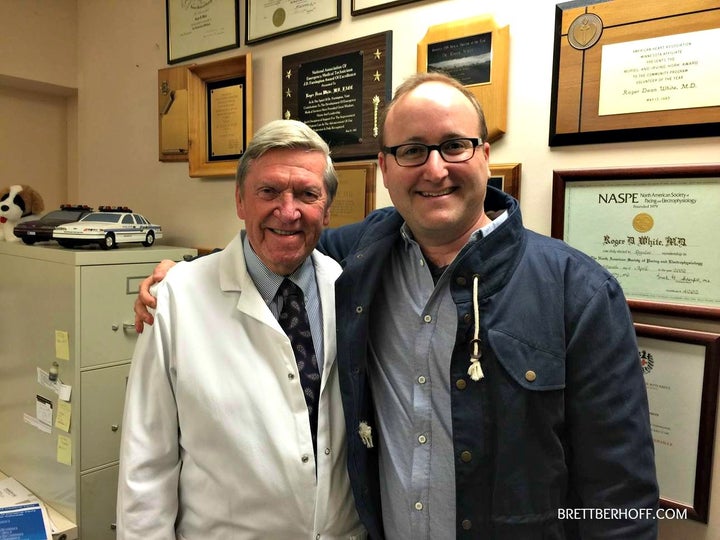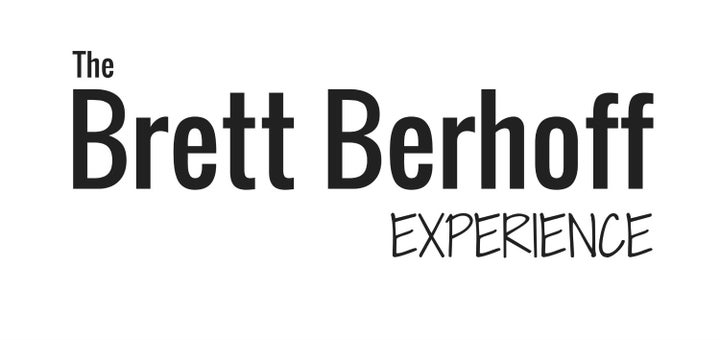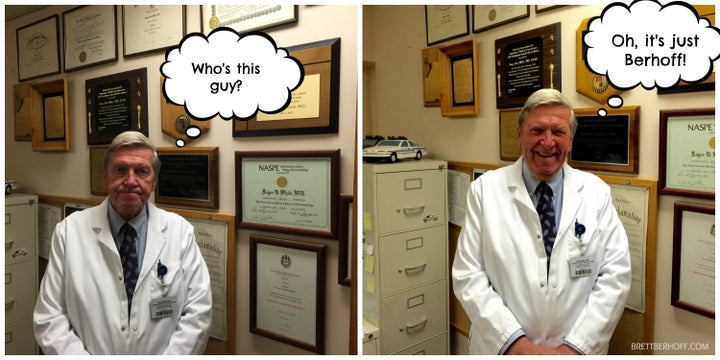 Related
Popular in the Community