It's been months since we last heard from former "Here Comes Honey Boo Boo" stars "Mama June" Shannon and her 9-year old-daughter, Alana Thompson. The family's TLC reality show was canceled in October, following allegations that Shannon was dating a convicted child molester.
But now the pair are back on television. Dr. Travis Stork and Dr. Jennifer Ashton confronted Shannon about the eating habits of her daughter on Wednesday's episode of "The Doctors."
As the doctors revealed, however, Thompson's height (4-feet-6) and weight (125 pounds) put her in the obese range, according to body mass index charts. Stork and Ashton also expressed concern because Thompson is asthmatic, and her diet only exacerbates the condition.
"I didn't see anything in that fridge that's either going to improve Alana's weight or decrease inflammation in her body," Stork told Shannon. "And, I'm going to be honest, you need to take some responsibility here ... I want to see a bit of a light bulb, where you say, 'Maybe I can do better, maybe even a heck of a lot better.'"
In response, Shannon told the doctors that Thompson's weight was the result of steroids she had been prescribed.
"It's not her steroids that are causing her to be obese. It's the foods she's eating," Stork told her.
Later in the show Thompson joined her mother on stage for a taste test of healthier recipes that they both seemed to enjoy. Stork revealed that to help the family change Thompson's eating habits, the show is sending a pediatric nutritionist to visit them at their home and talk about nutrition. They are also hiring a personal chef who will teach Shannon how to cook healthy meals.
Before You Go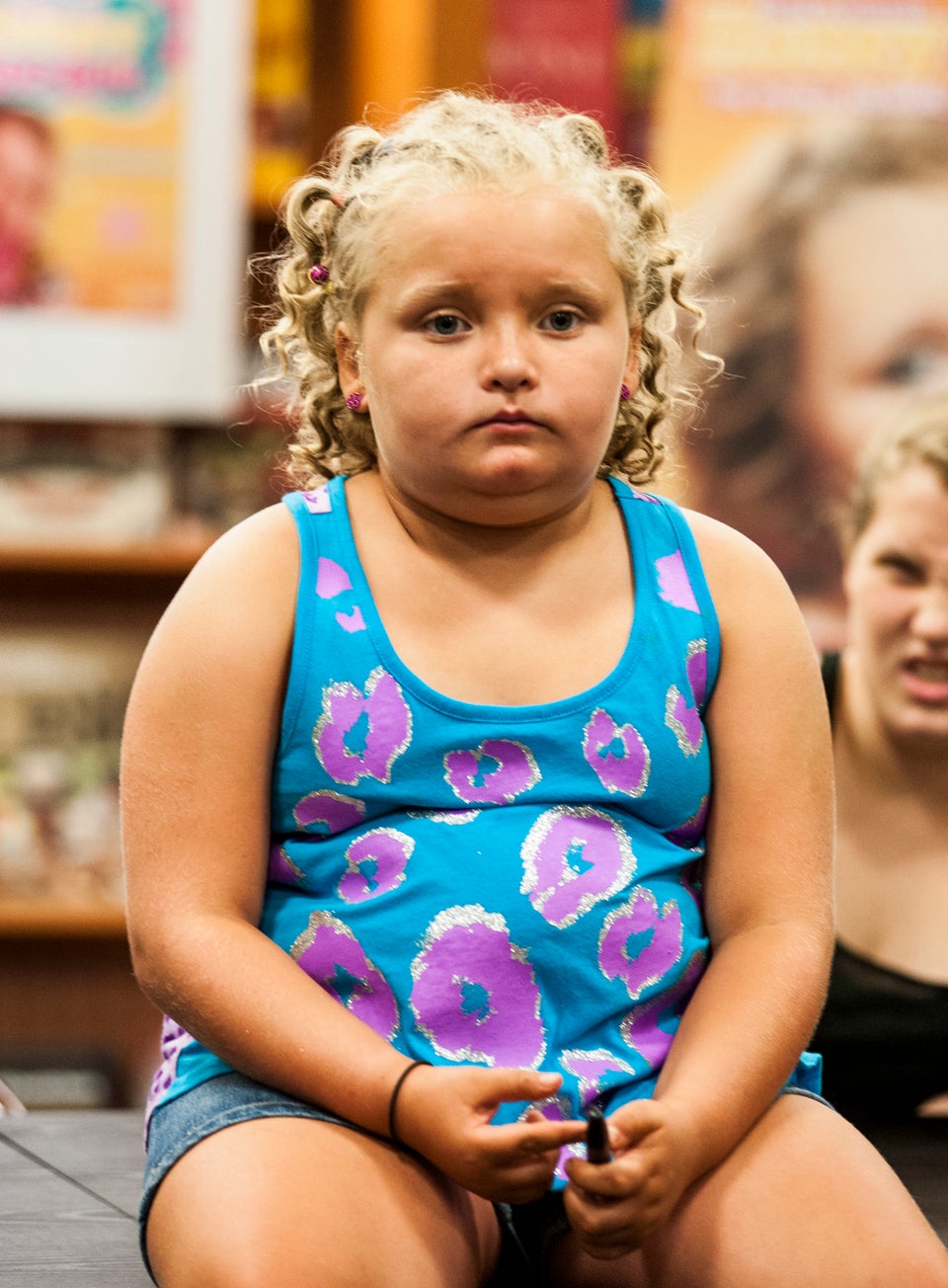 Honey Boo Boo
Popular in the Community