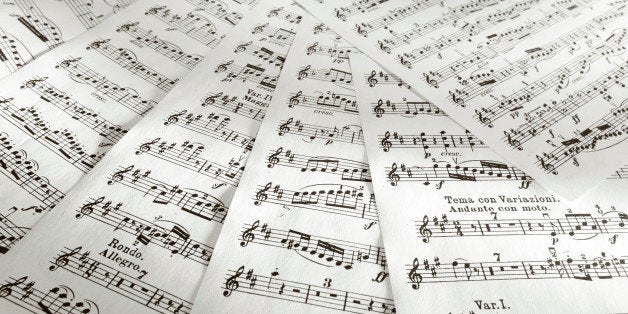 The U.S. Department of Education recently debuted its College Scorecard website as a resource for students and families to evaluate higher education options, but it does not paint a complete picture and unfairly stigmatizes art, music, liberal arts, and other freelance-oriented professions and the institutions that serve them.

The site presents a comparison of academic programs, student body, and financial aid for U.S. colleges and universities. The scorecard also presents median earnings after school, based on data from individuals' federal tax income returns both six and 10 years after filing a Free Application for Federal Student Aid (FAFSA), which is typically submitted in advance of the first semester of enrollment.

In a recent Boston Globe article about the scorecard, my colleagues in Boston's higher education community offered valid criticism of it in not telling the whole story of the value of a college education, and not accounting for the wide variety of career choices and varied trajectories on which people embark. We at Berklee observe that, in addition to its narrow focus, the study fails to present a comprehensive overview by only including data collected from FAFSA filers. This excludes nearly 60% of Berklee graduates, including our international population that makes up 30% of our students.

In addition, for many Berklee graduates, it typically takes five to ten years to establish their careers. In fact, data from Berklee's 2014 alumni survey report After Berklee shows that average income increases by 75% six to 10 years after leaving Berklee. In terms of psychic reward and overall happiness, musicians tend to be much more satisfied with their life's work than those in many other professions; 72% of Berklee alumni express career satisfaction as reported in the 2014 survey, versus 31.5% of the general population that feel "involved in, enthusiastic about, and committed to their work," according to a 2014 Gallup report.

The College Scorecard makes the somewhat obvious point that music and arts students earn less across the board than healthcare, biotech, business, and technology, students, though they all share an enterprising mindset vital for success. By surveying graduates only two to four years after leaving college, the study misrepresents the income of people in industries where careers take longer to build. Musicians and creators need to spend valuable time expanding networks formed in school that will lead to creative connections and employment opportunities. This misrepresentation is reflective of our society's overall misunderstanding of artists, intellectual property, and creative industries. We should embrace and support these risk takers whose life's work takes perseverance and dedication, galvanizes our communities, challenges cultural norms, and gives meaning to the world around us.
Popular in the Community