At New York Fashion Week this year, the sidewalk's the catwalk and it's gone to the dogs.
In our campaign to disrupt fashion week, we were all over it when fashion photographer Chantal Adair sent us photographs from her new series: New York's best-dressed dogs.
After shooting people on the street and for magazine editorials for five years, Adair told HuffPost that it's been invigorating to dress dogs up and shoot them instead. "It's like having dogs make fun of fashion week in a way, because it's been the same thing over and over again for me. Photographing the dogs is like a completely new experience," she said. "It felt like the first season I picked up a camera [at fashion week]."
Adair says taking pictures of dogs is more challenging than shooting people. "You don't know how long you'll have before they won't be interested, and you have to massage them to keep them calm and hope you can get a shot in before they yank the clothes off," she said. We think that sounds really similar to shooting celebs.
She hopes to get enough images to fill a book of New York's most sartorial dogs and aims to have something out within a year. In the meantime, she'll post pictures on her new Instagram feed, @thedogstyler.
Sure, the fashion world can be harsh, but it's not all dog-eat-dog.
Guga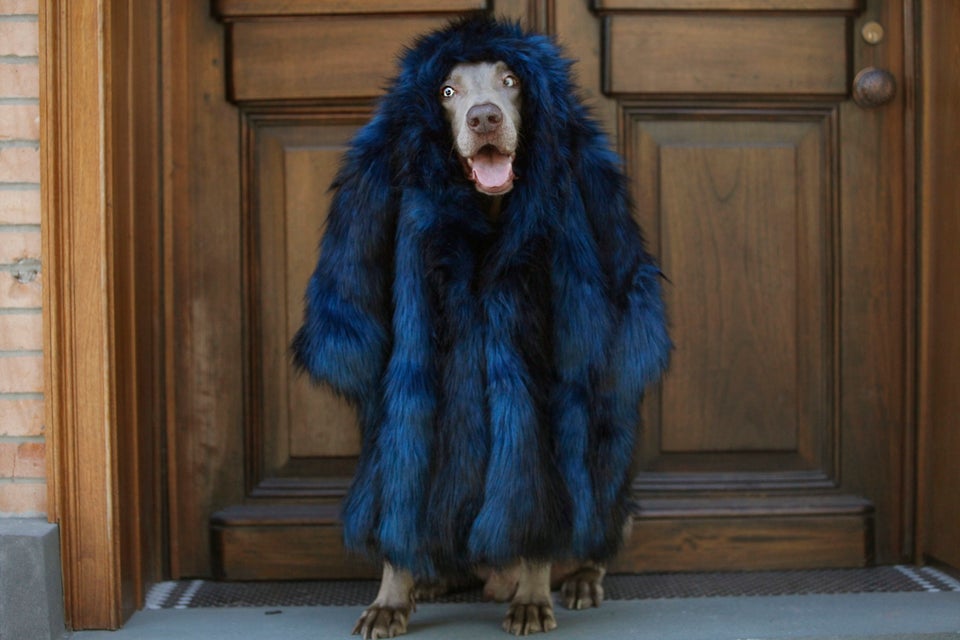 Chantal Adair/ thedogstyler
Bodhi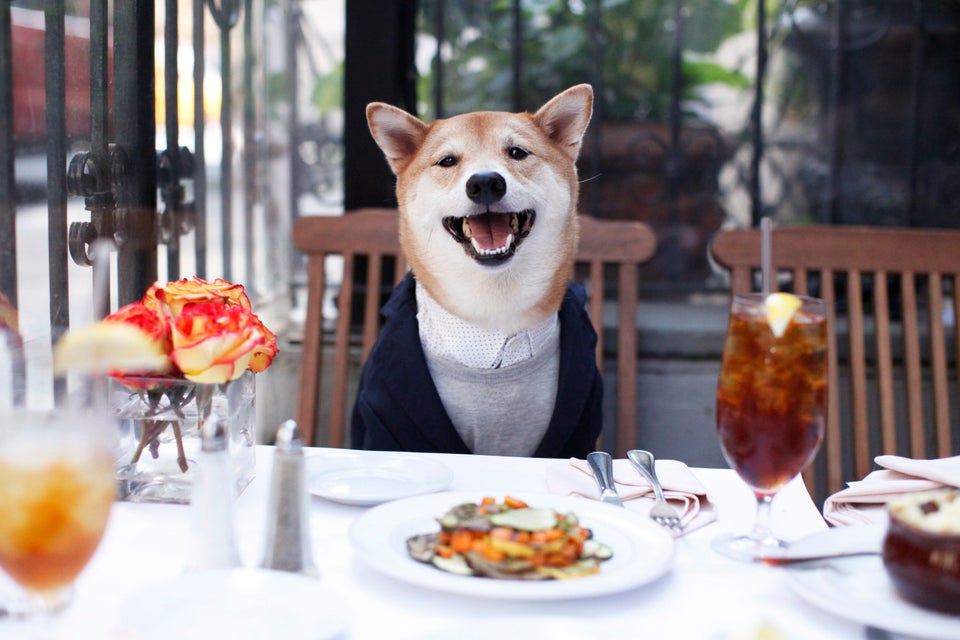 Chantal Adair/ thedogstyler
Toast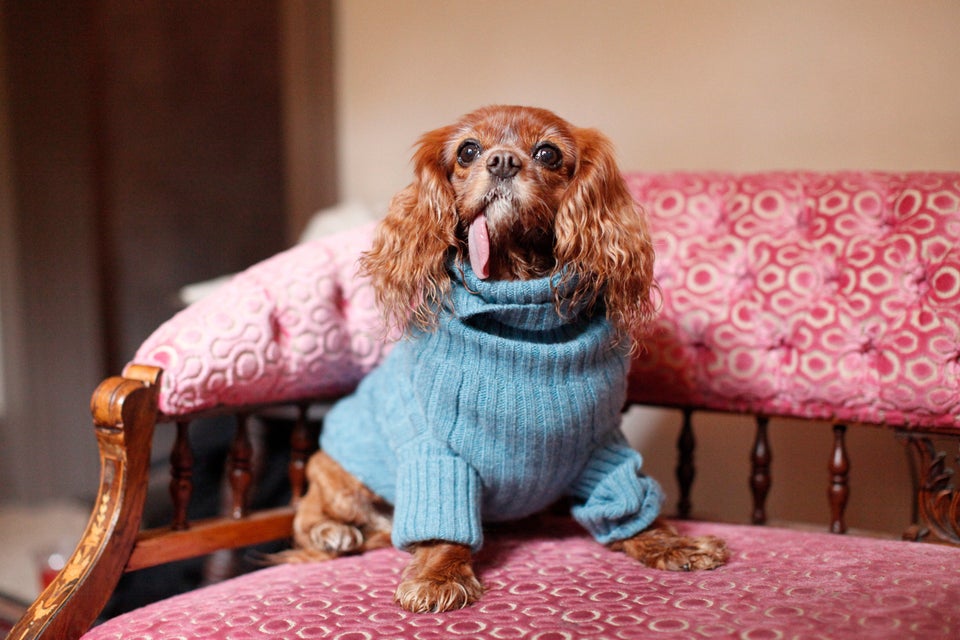 Chantal Adair/thedogstyler
Druk & Charlie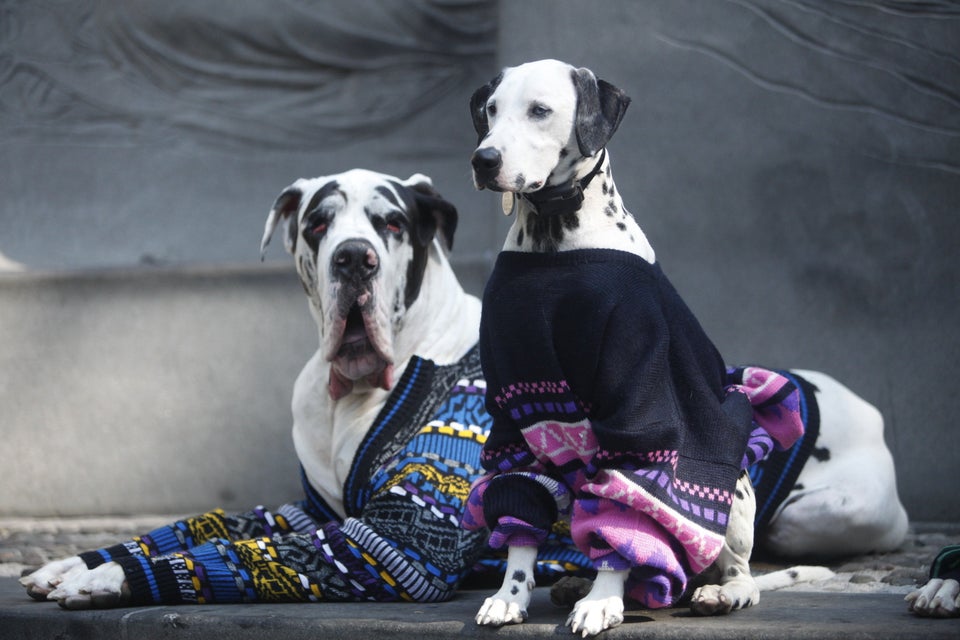 Chantal Adair/ thedogstyler
Chloe Kardoggian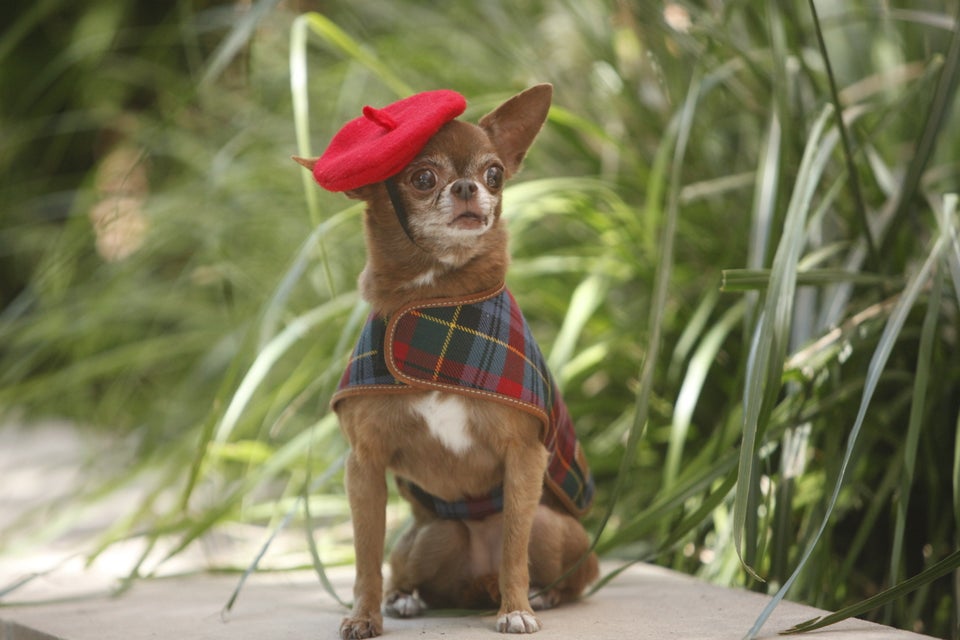 Chantal Adair/ thedogstyler
Tinkerbelle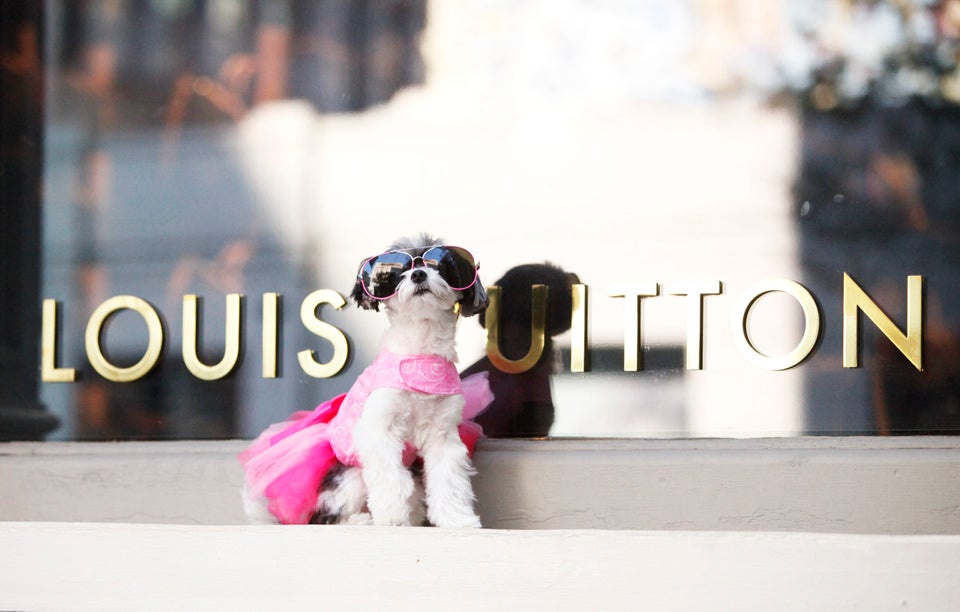 Chantal Adair/ thedogstyler
Cookie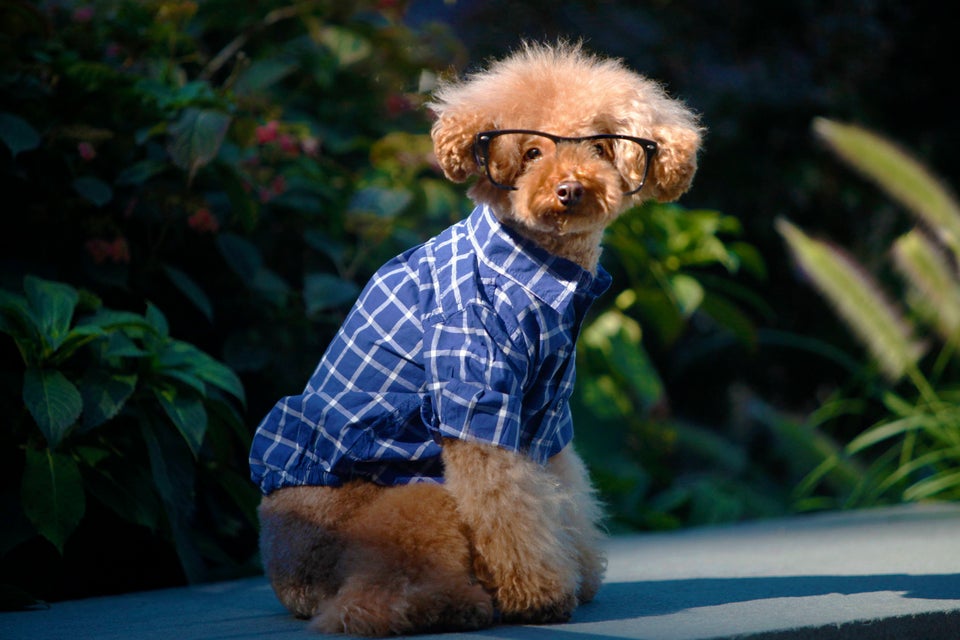 Chantal Adair/ thedogstyler
Hudson & Samson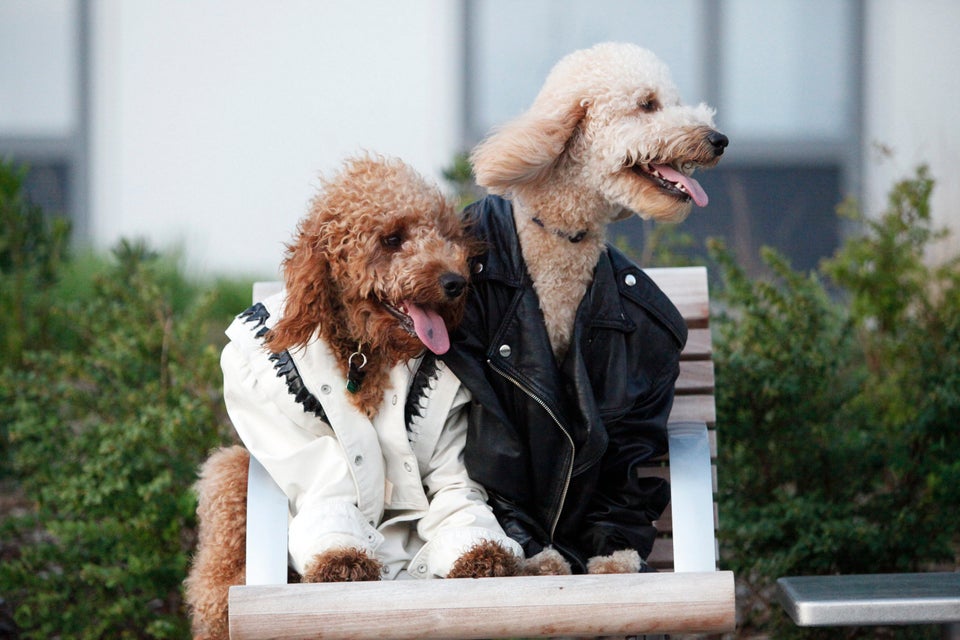 Chantal Adair/thedogstyler
Francis Bacon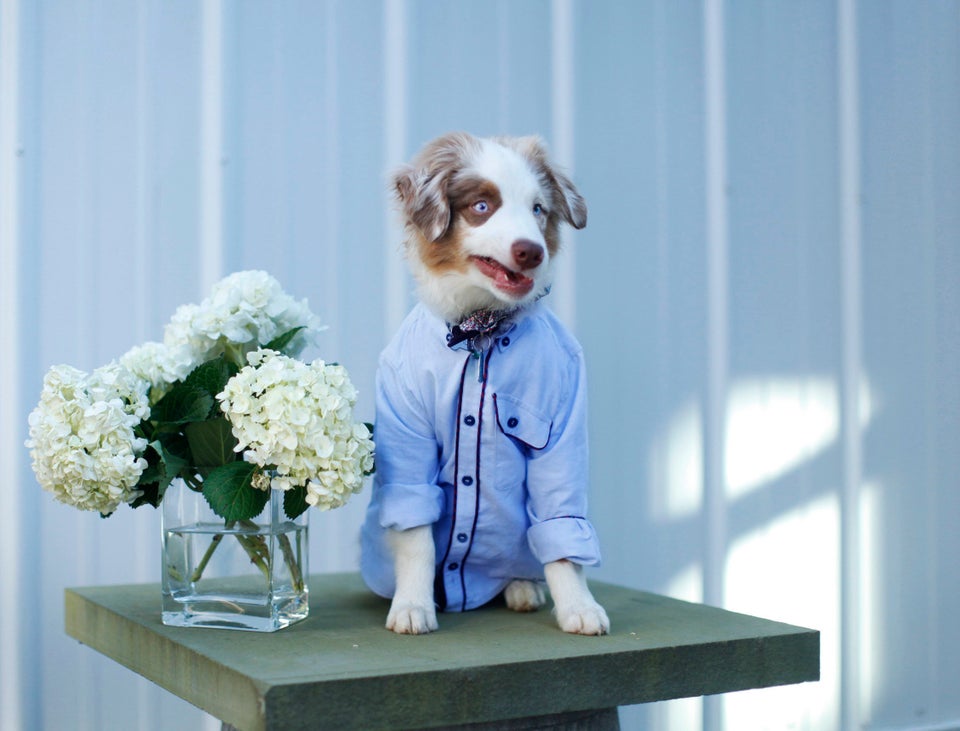 Chantal Adair/ thedogstyler
Alfonso Henry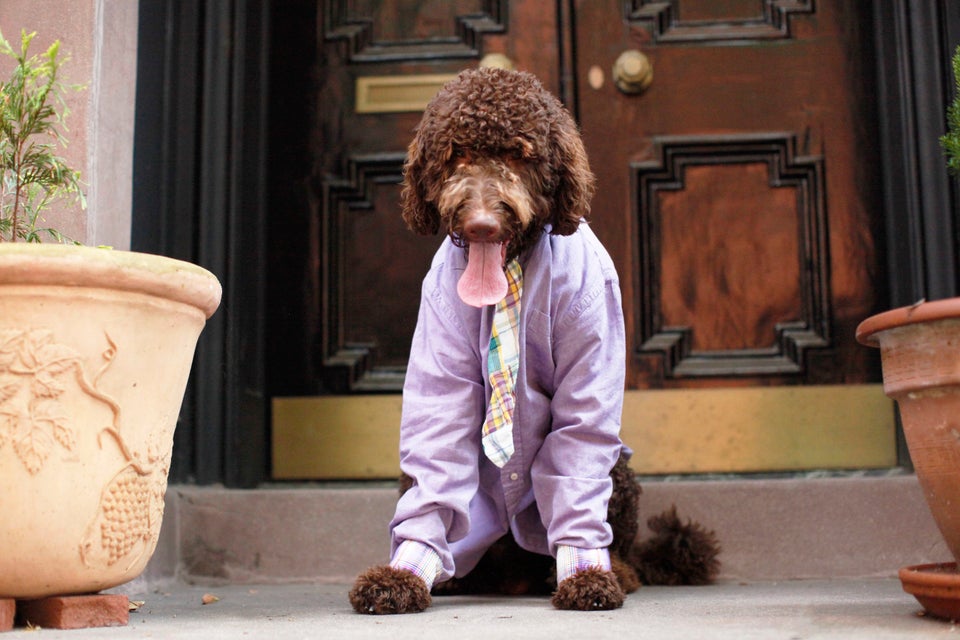 Chantal Adair/thedogstyler
Chloe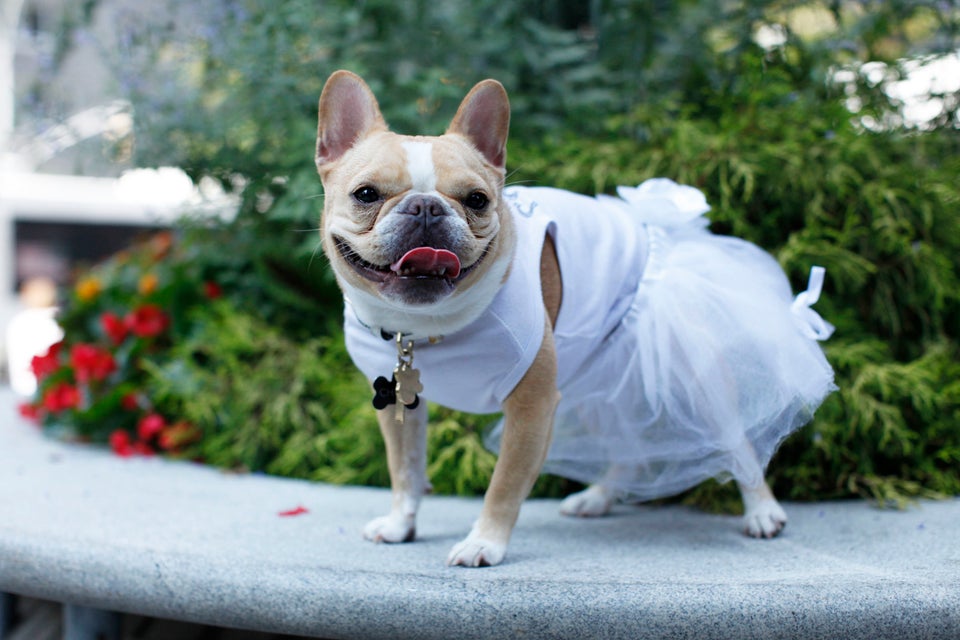 Chantal Adair/ thedogstyler
Pica the Pom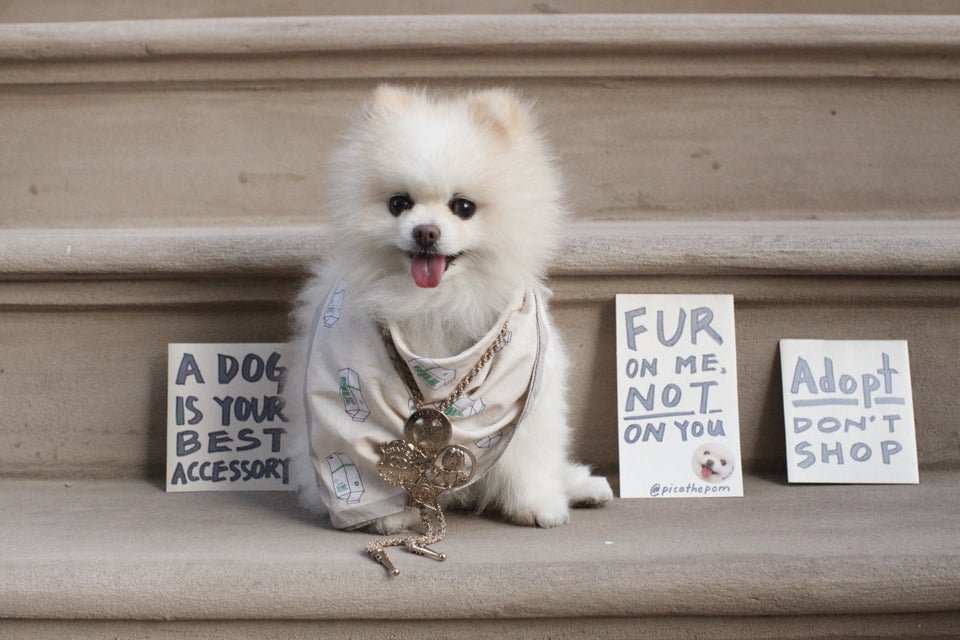 Chantal Adair/ thedogstyler
Madison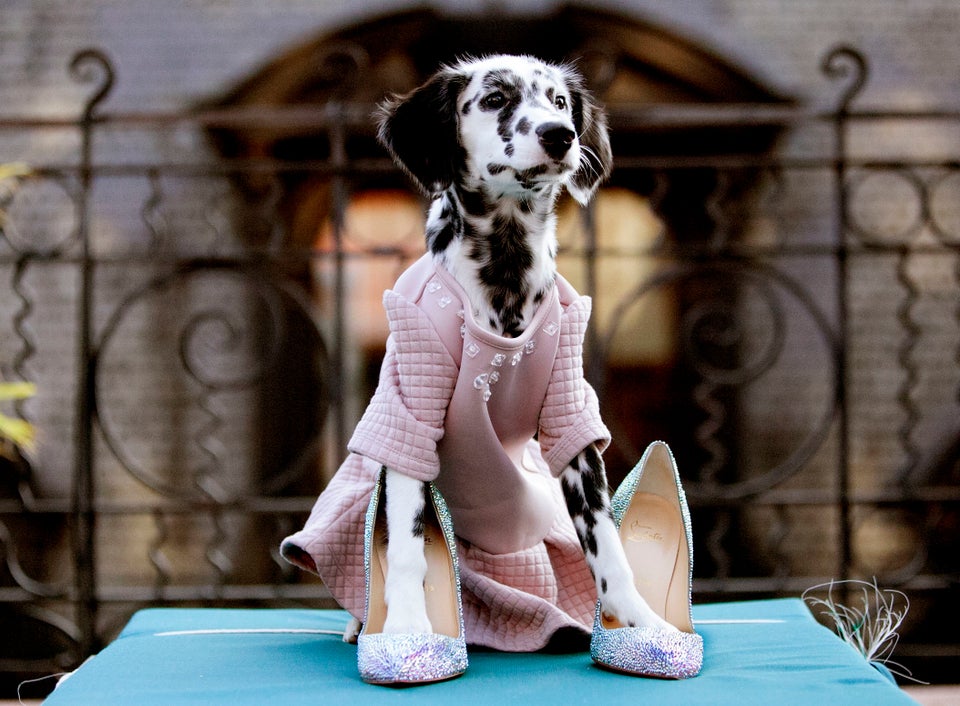 Chantal Adair/ thedogstyler
Hazel Bear & Wally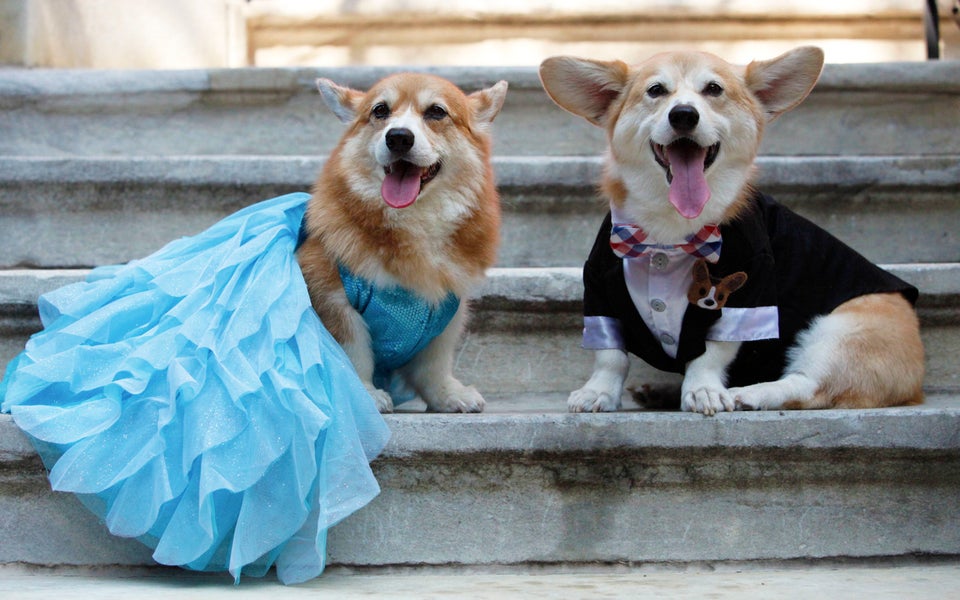 Chantal Adair/ thedogstyler
Moochi & Skye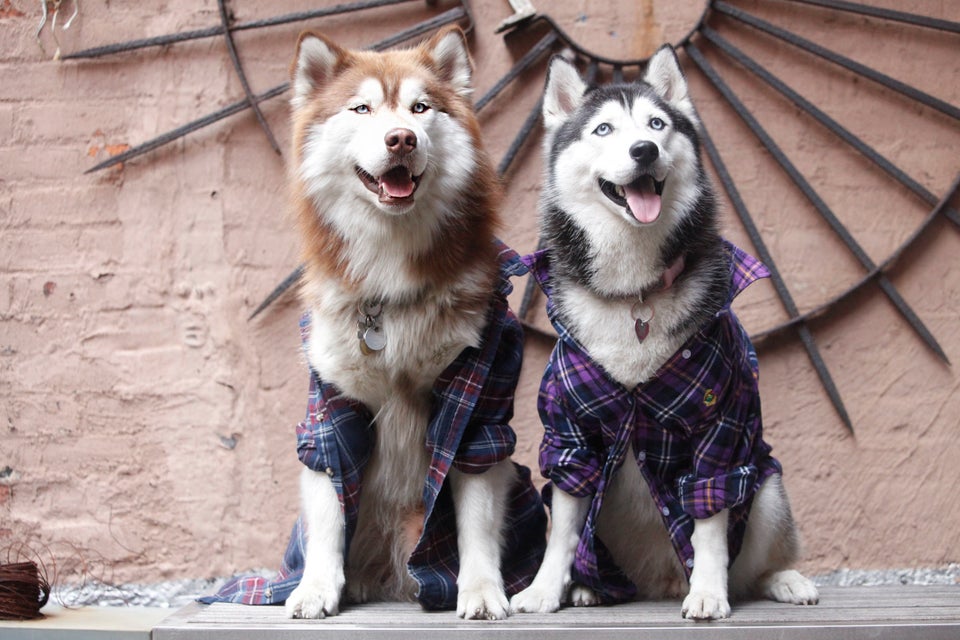 Chantal Adair/ thedogstyler
Rosenberg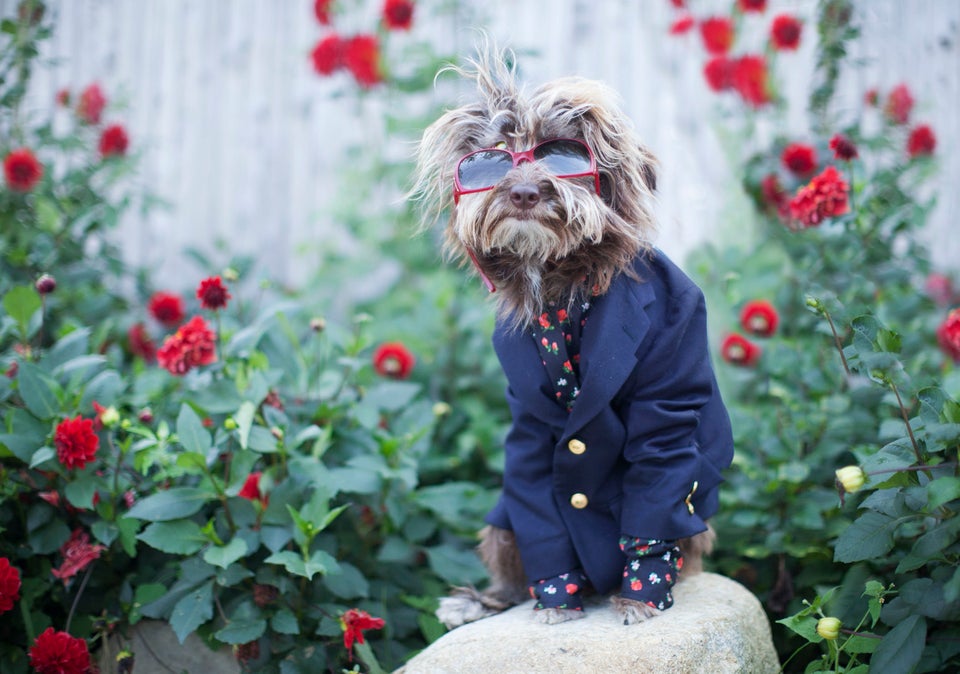 Chantal Adair/ thedogstyler
Wrigley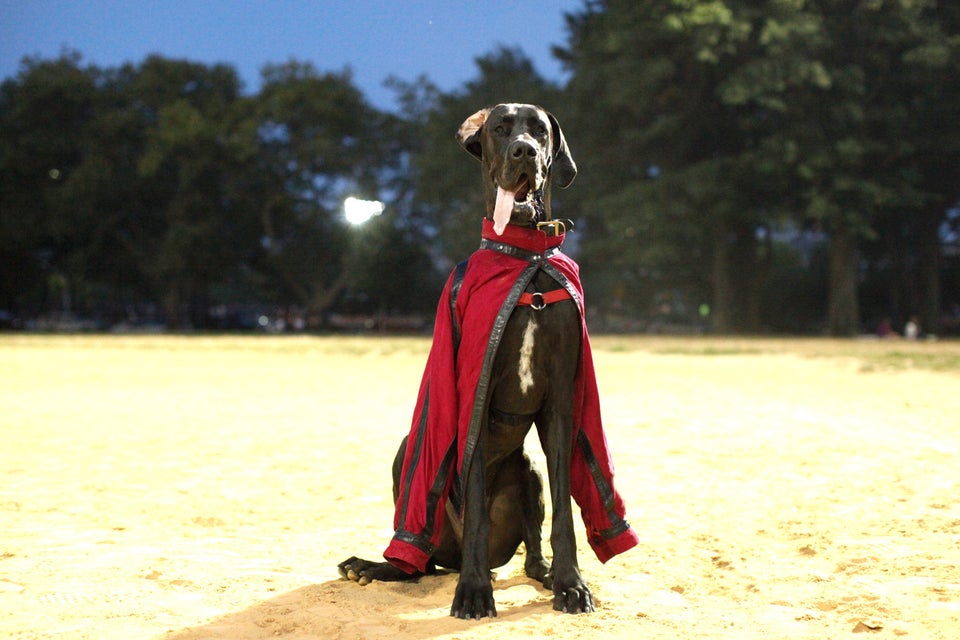 Chantal Adair/ thedogstyler
Zoey Blitz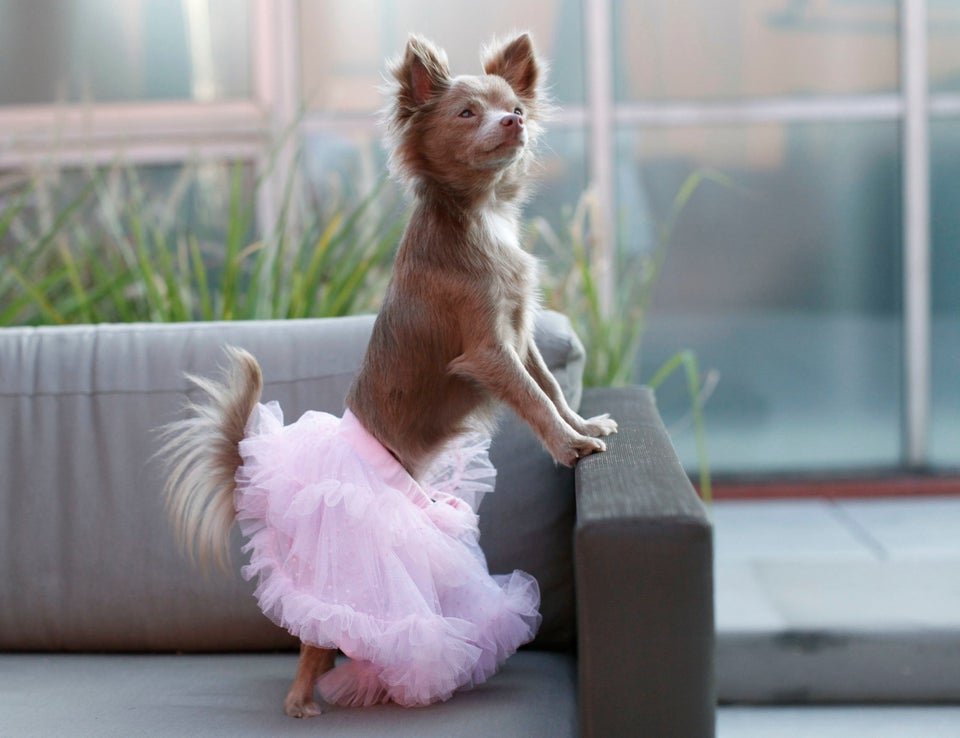 Chantal Adair/ thedogstyler
Bowie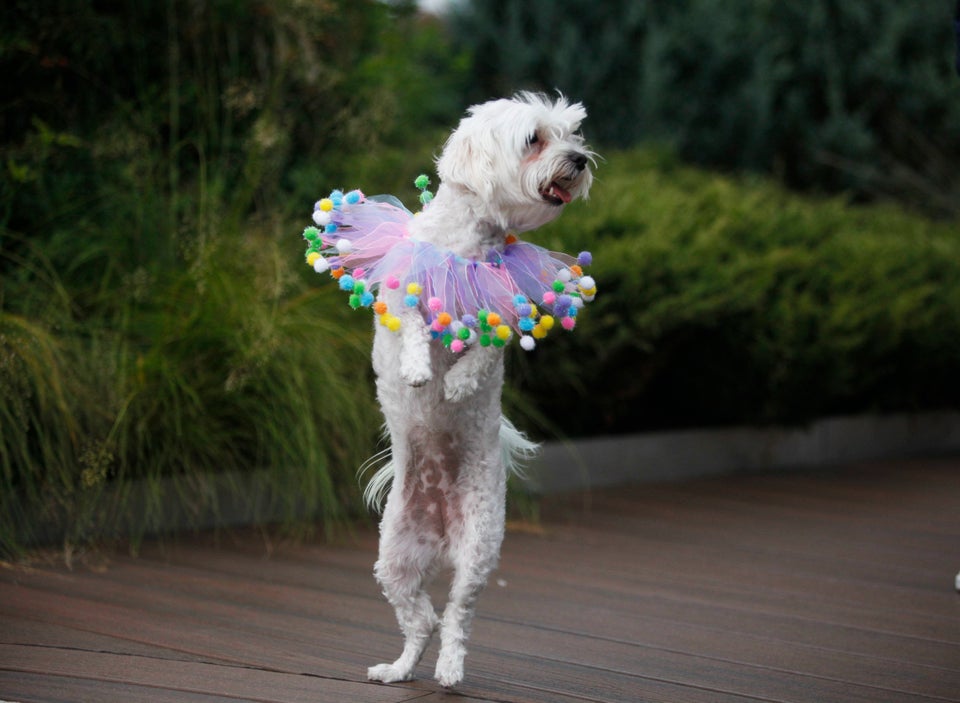 Chantal Adair/ thedogstyler