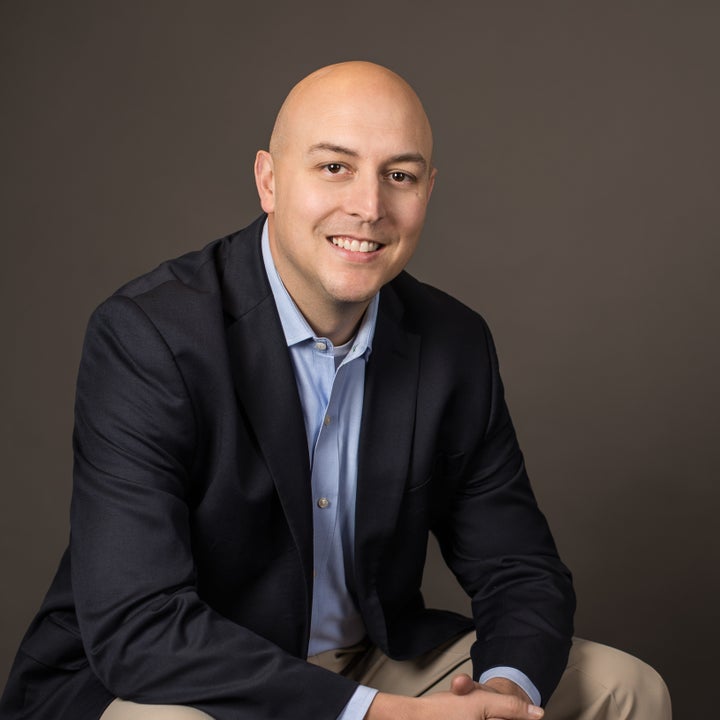 Q: Tell us a little about your background and your new book The Dot On The Left
A: Out of high school, I had a 2.6 GPA, I was 76/142 in my high school class and I had a total score of a 750 on the SATs. I had a dream to become a West Point graduate and The Dot on the Left tells this story of resiliency, grit and perseverance of learning to believe in yourself.
After the United States Military Academy Prep school, I went on as an Army Officer to receive a Bronze Star Medal, bicycled 3100 miles across America to raise money for non-profits in 30 days, become a published author and earlier this year, reached the summit of Mt. Ranier as I have continued my education by getting a Ph.D. in Leadership.
Q: What made you want to pursue a career as a public speaker after transitioning from the Army?
A: It didn't happen immediately after the Army. In fact, I worked 10 years in corporate America from a project manager to a program manager, managing up to 40 employees in multiple industries. I have had a varied background, but after I finished my MBA from University of Texas, I received the Dean's Leadership and Service award.
I had to do some soul searching about if I was going to be a true Leader, I needed to set the example of doing what I love and what I am passionate about. I knew speaking was it all along, but I was afraid of pursuing it because of many things – fear of failure, fear of no one wanting to hear my message, fear of publishing a book. I had been in over 100 firefights as an Infantry platoon Leader in Sadr City, Iraq and somehow these fears kept me from doing what I love most.
Q: How hard was this transition and what has the Army taught you that you have been able to use as in your speaking career?
A: I think for any veteran, there is always some sort of struggle with leaving the Army. It is something we are familiar with and have grown accustomed to and going into the unknown can make anyone hesitant. From very early in my Army career, I have been in front of soldiers and giving speeches, to me, this was the one skill that I repeated over and over until I was good enough to be able to share messages with those in the corporate sector as well.
Q: You have been able to travel all over the country speaking to various groups and organizations, what is your overlying main message when speaking to others?
A: In the two main areas of my speeches, I discuss resiliency and Leadership with most teams and organizations. However, many of my speeches to not only Millennials, but many other executive teams I have discussed teamwork, conflict management, diversity in the workplace and selfless service.
Q: Who has been your biggest inspiration thus far in your life and why?
A: I find inspiration from the smallest things. At each stage in my life, there has always been someone there as a mentor, a coach, a parent to push me to be my best. My parents did that for me early in my life, but my Prep School coach – John Pike did it when I played basketball there.
Now, I have many mentors in my life to push me, from Coach Barry Switzer to Dave Carey (5.5 yr POW in Vietnam), to my classmates like Mike Erwin (CEO of the Postivity Project (P2)). All of them played some role in my life to push me to be not just my best, but a better person. Of course, my wife, Reyna inspires me every day. I have been very fortunate to have been surrounded by so many amazing people.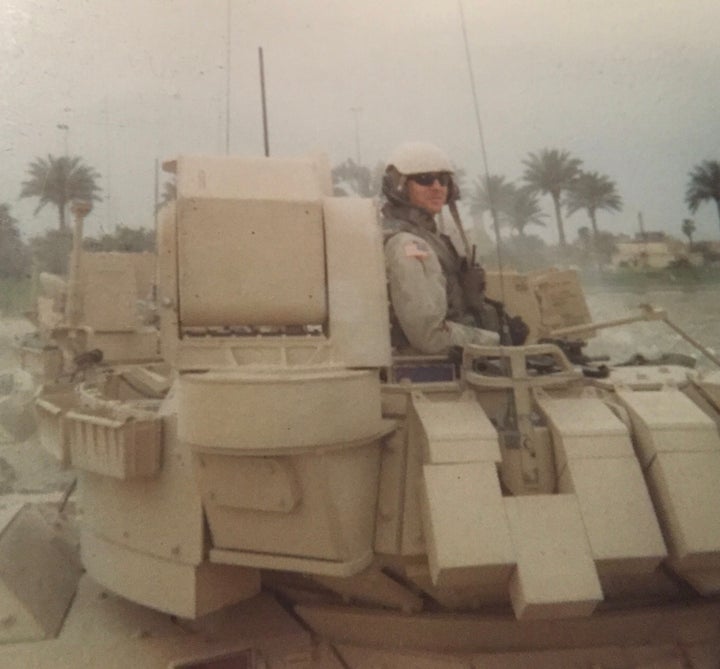 Q: What have the obstacles that you have been through taught you about yourself?
A: I think the one you will hear me discuss the most is April 4th, 2004 in Sadr City, Iraq. As the fighting started on April 4, militiamen ambushed a 1st Cavalry Division patrol and Iraqi police were expelled from three police stations in Sadr City. Members of the newly arrived 1st Cavalry Division were sent out to retake them. Eight US troops were killed and over 65 more wounded in the bloody battle.
US forces subsequently regained control of the police stations after running firefights with Mahdi rebels that killed 35 Mahdi Army militiamen; over 500 were reported killed by the Iraqi Ministry of Health. This has been depicted in the miniseries by National Geographic and Martha Raddatz' book – The Long Road Home.
Being a part of this day, taught me that whatever the situation is and what it is going to be, I can't worry about the outcome. The Army has a phrase that says people first, mission always and that day, the people were the mission.
Q: What is the one thing you would tell your younger self?
A: I recently spoke to a group of Special Forces soldiers/airmen/marines and the one thing I told them was learn to be happy for other people's success. In the Military, we can get caught up in promotions, best PT score etc., but out in the world, learning to be genuinely happy for other people, which took me a long time to learn. The second piece to that is also don't judge your success to other people. They aren't on the same journey as you are, so be thankful and have gratitude for where you are in life.
Q: When does the book come out and where can we get a copy?
A: The book comes out December 5th and there are several places to get it. Amazon, Barnes and Noble, Books A Million and several independent bookstores, such as BookPeople here in Austin – where I will be doing a book signing on December 8th at 7 PM. There is also more information on my website www.daveswansonspeaks.com.
Related
Popular in the Community