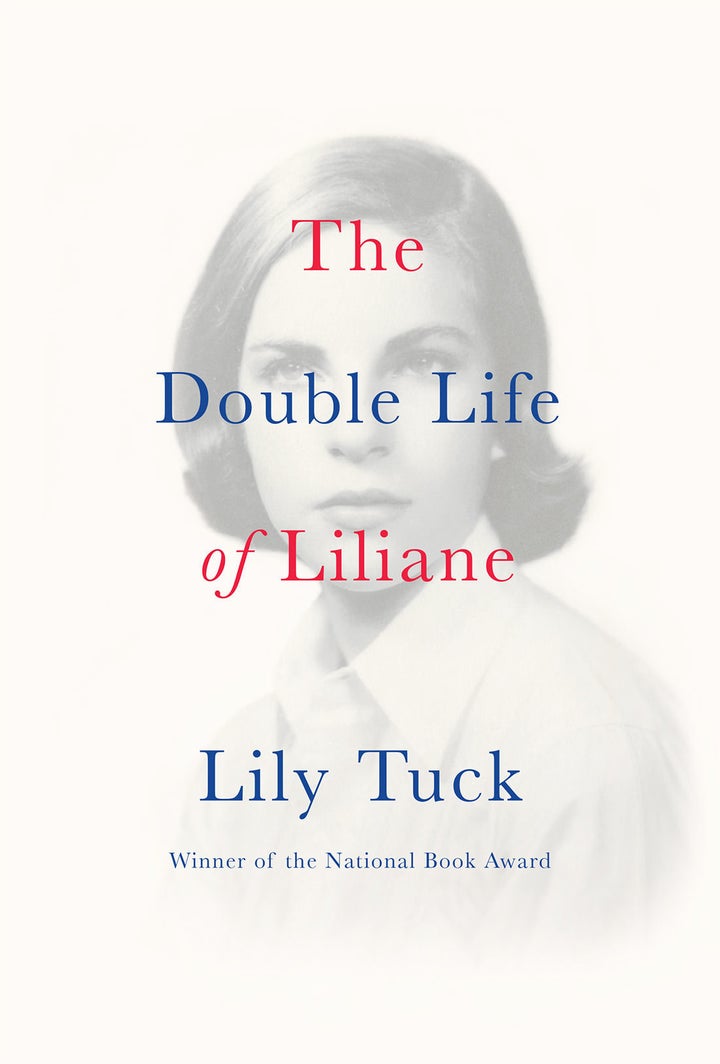 For a tale of a double life, Lily Tuck's latest novel is remarkably seamless.
The Double Life of Liliane, a deeply autobiographical novel about a girl growing up in New York (with her mother) and in Rome (with her father), is Sebaldian both in its tell-tale use of unsourced, evocative photographs and in its hypnotically smooth flow of recollection. Even the cover echoes W.G. Sebald's masterpiece, Austerlitz, both white save for a faded black-and-white portrait presumed to be of the narrator.
Liliane, born in Paris to German parents slightly before the outbreak of World War II, drifts around the Western hemisphere with her mother throughout the atrocities. Both of her parents, without advertising it, are of Jewish descent, and the Holocaust is both an ominous backdrop and the reason for Liliane's fleeing Europe with her mother. While her father, Rudy, spends the war in detention or mandatory service, her mother, Irene, travels circuitously to Peru, and eventually up to America. Rudy eventually becomes a movie producer in Rome; Irene -- young, beautiful, and magnetic -- divorces him and marries Gaby, a businessman from a moneyed background.
Around these nuclear players, characters both obscure and historically recognizable drift in and out. Tuck tells us immediately what each person's fate will be: a crush of Liliane's will one day die in a freak accident, a friend's sister will be brutally murdered in a real-life case that made headlines in the 1960s. All the while, Liliane dips back and forth in time, from her own teenage years back to her early childhood travels, from her adolescence back to her family's history as recounted to her by relatives. Photos -- all but one of which, the credits state, belong to Tuck -- appear without captions, glancingly referenced in the text if at all.
Tuck recounts these events in clear, matter-of-fact prose that seems to sand down the emotional resonance to one, almost clinical, plane. Liliane's first time wearing a bikini and a family member's wartime death both merit the same, just-the-facts-ma'am tone. This, as well as Tuck's looseness with chronology, can leave the timeline muddled and confused.
Late in the novel, Liliane recalls a college seminar in which her professor, the eminent Paul de Man, speaks on autobiography: "I consider autobiography as an act of self-restoration," he says, "in which the author recovers the fragments of his or her life into a coherent narrative." The Double Life of Liliane carries an obvious debt to Sebald, who revolutionized literary portrayals of memory and historical trauma. But in its own right, it beautifully displays both the power of creative autobiography and its extreme difficulty. It pulls together Liliane's two lives, and the lives of the family and friends surrounding her, into one superficially seamless whole, and yet the distance from the emotional rises and falls of real life serve as a constant reminder of the novel's artifice.
As Liliane, and her real-life counterpart Tuck, know too well, resolving the gap between the real and the literary representation is a doomed task. The Double Life of Liliane, while not entirely successful, offers one powerful path toward bridging the great divides in literature between reality, nonfiction and fiction.
The Double Life of Liliane puts forward a hauntingly lovely, if emotionally flat, meditation on the author's own life and the difficulty of resolving complicated reality into coherent narrative.
What other reviewers think:
The Washington Post: "Lily Tuck's latest novel, The Double Life of Liliane, is a tight construction conveniently set up for easy deconstruction, as if it were an exercise given by Paul de Man in a seminar attended by the book's main character, Liliane, during her last year at Harvard."
Kirkus: "The outbreak of war in '39 sees Rudy taken prisoner and Irène fleeing Paris with baby Liliane, to be reunited much later in Peru; but Tuck has no interest in exploiting these dramatic moments."
The New York Times: "The Double Life of Liliane will mean most to readers of a certain age who are able to recognize the cultural fence posts Tuck has hammered into the verge along her journey."
Lily Tuck is the author of two short story collections and several novels, including I Married You for Happiness and the National Book Award-winning The News From Paraguay.
Readers who enjoy unconventional media in their texts, as well as lovers of memoir and novelistic nonfiction.
"Liliane's double life begins at New York's Idlewild Airport when she boards a Trans World Airlines L-749 Constellation, the first commercial plane to cross the Atlantic nonstop thanks to its additional fuel tanks. The flight from New York to Rome usually takes from fourteen to sixteen hours depending on the wind, but on account of engine trouble, the flight Liliane takes is longer."
"French is Liliane's first language, but, since at home now she speaks only English; her French is rusty and she finds it harder to express herself in it. In addition -- and she will find this to always be true -- she feels like a different person speaking French and not like her ordinary self. The difference is hard to explain but whether she speaks French or English at breakfast makes little difference. Busy eating, Liliane and her father are mostly silent."
The Bottom Line is a weekly review combining plot description and analysis with fun tidbits about the book.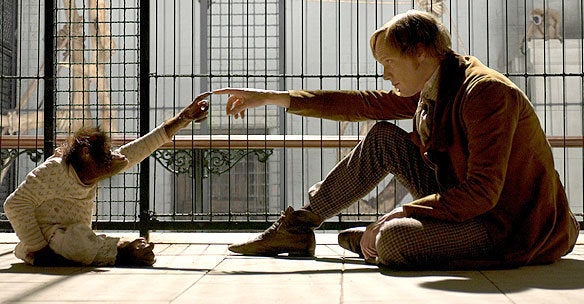 Biopics You Probably Forgot About
Popular in the Community