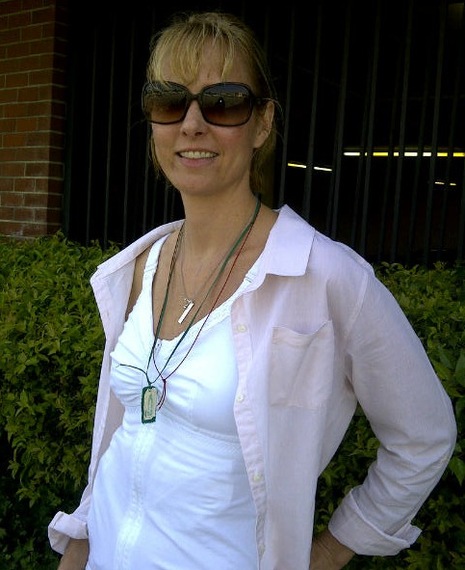 "I'm sorry. We were all pulling for you." Those were the words that began the phone call I received on April 13, 2011. I had breast cancer. Although the news was delivered with great care, I felt an immediate rush of emotion, a need to control and a horrifying understanding of how little control I actually had. I lost it. I cried for half an hour and then I was done. I was done on a profound level. I wiped away my tears and went into go-mode. I wanted to tackle what I did have control over, preparing for what I was about to go through. I decided that I was going to go into my cancer battle with the knowledge and the tools I needed to keep the side effects and emotional challenges to a minimum. In an instant I was a relentless cancer-fighting machine.
To take on cancer, one of the things I needed to identify was what I would need going into battle. That was when I remembered my time at Nordstrom. I'd worked in the lingerie department for a short time after graduating from college and aside from enjoying the job, something about the experience really touched me. Nordstrom supported breast cancer fighters, not just in spirit, but practically as well. The store carried post-op garments and prosthetics. They took insurance and had a certain number of women in each store that had been trained to fit women and handle their emotional state gently. It was strange to think back on being that young sales girl, who never considered she might one day be a customer of the store's special service, but the relief it might still be in place was beyond comforting. I picked up the phone, called my local store and sure enough it was. I had a lovely woman named Nadine on the phone. She would help me.
I arrived first thing in the morning hoping the store wouldn't be too busy. Nadine was expecting me and with a gentle smile she asked me how she could help. I wanted a post-op camisole. My doctor had written me a prescription. Nadine pulled out a few and I decided on an Amoena white zip-up that easily passed as a tank top. It could hold two drains and was easy to slip in and out of, which was important, because in addition to the mastectomy I was having a lymph node dissection. Because the cancer had spread into the lymph nodes they had to go into my armpit area as well, which limited my ability to lift my arm and get a standard top on. Nadine filled out the insurance papers and gave me her card. The store was still fairly quiet so we continued talking, mostly about what I'd be wearing post-op. The cancer catalogues didn't offer anything for my demographic. So with that, we continued shopping. We found a soft, loose slip-on long sleeve lounge piece, a new pair of PJs and a few poolside tops I could step in and out of that were perfect.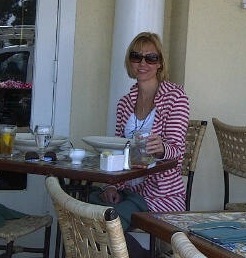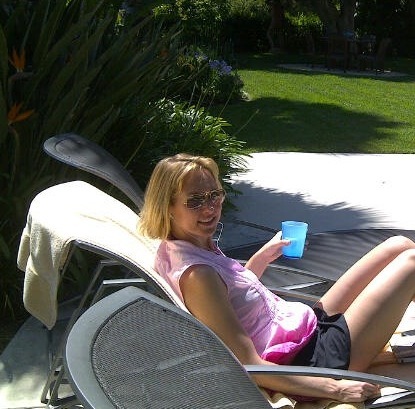 I left with tools that would help me both practically and emotionally along with a big smile on my face. I also left with the comfort of having some normalcy. It was lovely to walk into a store that wasn't all about cancer, but was equipped to deal with what I needed. It gave me a moment of me being Allison with Cancer rather than Cancer with Allison and it was nice.
Three years later, having been through the ups and downs of treatment, when someone in my extended circle is diagnosed with breast cancer, I often get a call. What Nordstrom offers is on the top of my list to share. I'm amazed at how many people don't know about it. One of my doctors hadn't even heard of what Nordstrom offers and now he's over the moon about the service. It was such a game changer for me to have that experience of normalcy and get what I needed medically. I cannot thank Nordstrom enough for this service and Nadine for her time and kindness. And I can't encourage all of you enough to pass the word along that this resource is out there.
Related
Popular in the Community