The top shelf of my closet is jam-packed with various brightly colored bags/purses that I go between. There's a certain ritual in changing out of the old purse into the new purse; deciding which one I'm in the mood for... pulling them out of the dust cover bags... emptying out the old one. Goodbye gum wrappers, wadded-up receipts, pennies, paper clips (where do those come from???) and expired coupons that have floated to the bottom of the bag.
A while back, while ceremoniously changing into a big gray bag, I noticed a notebook down towards the bottom of it. I was about to hand it over to my son Sam to use as a coloring book when I started leafing through it.
Inside the notebook were thoughts I had written down years ago, back when Sam was around 3 months old.
I started reading it and a million memories came rushing back -- I was totally reliving the day in my mind down to the smallest detail.
My maternity leave was at an end.
I'd been through this once before with my older son Jake, and people said the second time would be easier, but this didn't feel any better. I had been a stay-at-home mom for three months and was about to jump back to the 8-5 Monday through Friday grind. I so vividly remember this day as it's described below:
I spent my "last day" with Sam doing mundane things. I wanted to make sure I had some pictures of him for my desk at work so I went to Costco to get some developed. Then I went to Michael's Craft and Floral to buy new frames for the new pictures of my new baby. This was all very important and had to be done today. Then I got the oil changed in my car, for free! I had a coupon.

While we waited for the car to be done I walked Sam over to the Safeway and picked up a few things. Bananas for work tomorrow and two scratch-it tickets. I LOVE my scratch-its and today I won 6 bucks, a pretty good haul. It was difficult for me not to trade it in for six more tickets but I figured I could buy myself a foofy coffee drink in the morning. A treat.

We sat in the little café at Safeway and I scratched my scratch-its. I fed Sam and watched a guy in an orange construction vest sit down and eat an entire rotisserie chicken from the deli with a plastic knife and fork.

I started to feel guilty, thinking this was the way I had chosen to spend my monumental "last day" with Sam. Then I looked down into his blue-gray eyes as he chugged from his bottle and I knew it really didn't matter where we were.

And I am not kidding when I tell you that "We Belong" by Pat Benatar came over the sound system and I began to cry at the Safeway deli. That man had his chicken and I had my Sam and tomorrow it all was going to change.

I wish I could stay home with my boys, raise them up well, pack their lunches, and drive them all over tarnation. That is definitely what I want.

Right?

I am actually kind of looking forward to putting on some make-up and a nice blouse tomorrow and talking to some other adults.
Sam's 6 now, and I work part-time which makes life feel a little more balanced.
I can put on the blouse in the morning and put on the jeans in the afternoon. As wonderful as it is having him grow and become more of a person, what I wouldn't give to have him in my lap again looking into those gray eyes and watch him chug from that bottle again.
Just another day but not, for me and my boy.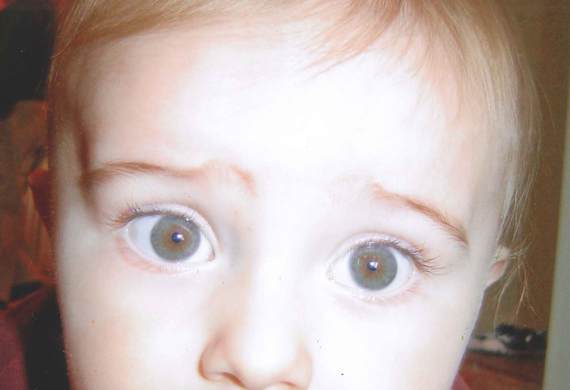 This post originally appeared on Once Upon a Product. "We Belong" made an early impression on Sam -- Lori's other website, Drawn to the 80s, is where Sam draws the greatest hits of the 1980s.