The-Dream (born Terius Nash) has been behind some of pop music's biggest hits. From Britney Spears, to Justin Bieber, to Rihanna, Nash has worked with major names in music.
But the one person he won't be working with anytime soon? Keyshia Cole.
In the video (shown above), Nash says, "Especially from musicians, to musicians, it's like we know our struggles already and we just literally keep throwing darts at each other. I don't really understand it. But you know, she's entitled to her opinion, whatever it is that she feels. I have nothing but love for Keyshia - I worked on her last album and we went on a tour maybe two or three years ago. But, of course, you know, I can't support it."
When asked if he would still work with Cole, Nash responded, "Of course I would work with her if it came up, but I can't work with her under what's going on."
Referencing his close relationship with Beyonce, Nash added, "That's like with any family member, if me and you become cool at some point and we're doing what we're doing and we're out hanging, and I'm playing with your kids, you're playing with my kids, and you're looking across the room and somebody says something crazy to you, I feel it's my obligation as a friend to sit here beside you. Not if somebody flashed some money at me and I go run over to their side. No, that's wrong, you clear that up and we're good again."
"I just can't," Nash said about working with Cole before she clears up her issues with Beyonce. "If it is what they're saying that it is, if it's a personal type of attack, like no. I would hope that B would do the same for me also. I'm just not built that way."
Cole responded to Nash's words after the interview, tweeting that it is "fine" if he doesn't work with her in the future.
Nash, whose songwriting credits include Justin Bieber's "Baby" and Rihanna's "Umbrella," famously penned "Single Ladies" for Beyonce. He also collaborated with Bey for new music for her rumored upcoming album. Nash recently hinted that he has been working on a new album with Beyonce's husband, Jay-Z. "Jay's coming along pretty good; I don't know if I can say that yet," Nash said. "Yeah, I think everybody knows it."
On Thursday, the anniversary of the death of Martin Luther King, Jr., Nash tweeted a photo of Jesse Jackson, Martin Luther King, Jr., and Ralph Abernathy, stressing the need to "stick together."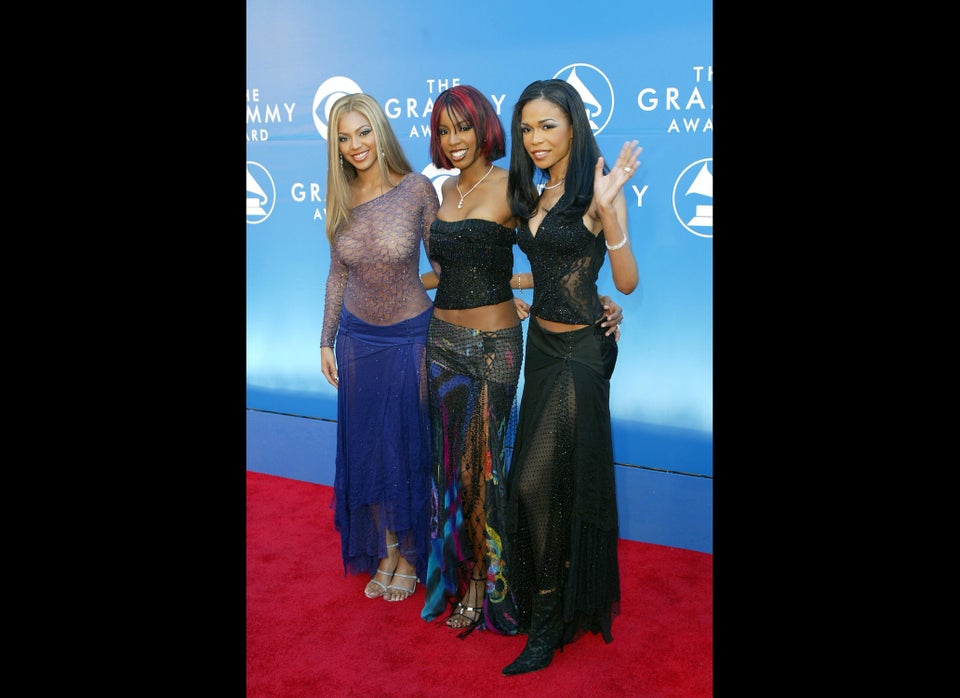 Beyonce's Style Evolution
Popular in the Community