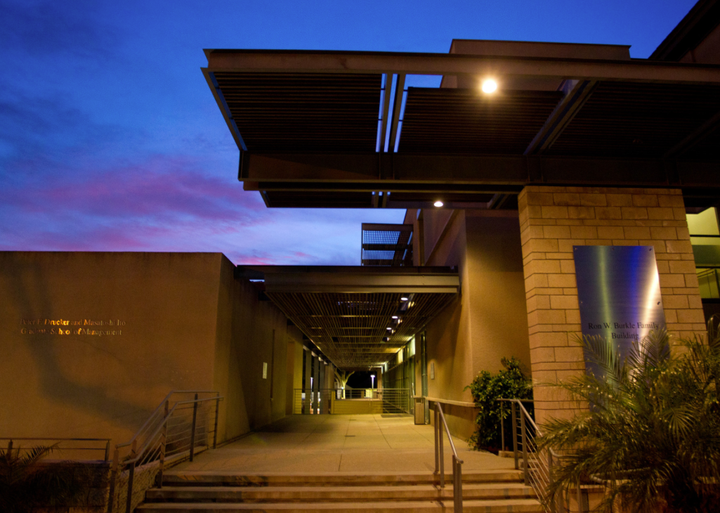 Why are some theories considered classic and others outdated?
As the Dean of the Drucker School of Management, I am often asked by managers to explain the main ideas of Peter Drucker, the father of modern management. Other times, though, I am asked whether an author who wrote much of his work decades ago is still relevant.
We have an answer for that.
At our school, which is named for Drucker, a faculty member and colleague who held the Marie Rankin Clarke Professorship of Social Science and Management for more than three decades, and also for highly-regarded Japanese businessman and entrepreneur Masatoshi Ito, we have developed what we call the "Drucker School of Thought" to capture the essence of Drucker's work in five key areas.
We use this framework also to address the relevancy issue and demonstrate the far-reaching implications of his management theories today. These five key areas are:
1. A belief in the importance of a functioning society: A functioning society requires sustainable organizations across all sectors, which are run by ethical and responsible managers who pay attention to what they do to society and for society. Two of Drucker's books form the cornerstone of his foundational work on a functioning society. The first, The End of Economic Man: A Study of the New Totalitarianism (1937), "examined the spiritual and social origins of fascism." It was followed by The Future of Industrial Man (1940), in which Drucker presented his social vision for a post-World War II world. Drucker became interested in business primarily because of his interest in the important contributions of healthy organizations to a functioning society.
2. A focus on people: Drucker firmly believed that management is a liberal art. That is, a context within which the liberal arts are practiced. Central to this philosophy is the view that management is a human activity. Drucker firmly believed in human potential and human capacity and always felt that effective managers got things done through people. Because work provides many people with social status and a sense of community, Drucker reminded managers that their responsibility extends beyond simply providing people with an income.
Drucker also took a human-centered approach to the way in which he viewed customers. He famously said that customers determine what the business is, what it produces, and ultimately whether the business will prosper, because customers buy what they consider of value. Understanding customers' realities and what customers value is "what marketing is all about."
3. A focus on performance: Managers are responsible for running healthy, sustainable organizations. Managers are measured by results and, therefore, are accountable for those results. Drucker also believed that accountability for results needs to penetrate down through the layers of the organization as much as possible.
The issue of striking a balance also influenced Drucker's writing on performance. He understood that making people more productive had to be balanced against ensuring that work provides people with social status and meaning. Similarly, Drucker also wrote about the need to balance continuity and change and highlighted the obligation managers have to face the future and to see "a future that has already happened." Managers need to be able to examine complex, ambiguous issues, anticipate and meet the challenges of change and renewal, and to see things both as they are and as they can be.
4. A focus on self-management: A responsible worker should be able to drive him or herself, to set high standards of performance, and then control, measure, and guide his or her own performance. But first, effective managers must skillfully handle their own thoughts, emotions, and actions. Put another way, internal readiness precedes external effectiveness.
5. A practice-based, transdisciplinary, and lifelong approach to learning: Drucker valued lifelong learning because he believed that managers need to keep abreast of change. But Drucker once famously said, "Don't tell me you had a wonderful meeting with me. Tell me what you are going to do on Monday that's different." What this means is that as we learn, we need to pay attention to "The Monday Morning Difference."
These are the five pillars of the Drucker School of Thought.
They also happen to be five areas that—if you look at almost any business sector today—weave throughout the messaging of many company mission statements. Who hasn't heard executives invoke the need to give back to their communities or embrace people-centric approaches and cross-disciplinary synergies?
The abiding wisdom of Peter Drucker's vision rests in seeing management as a liberal art. His theories encourage managers to apply the "wisdom and moral lessons of the liberal arts to answer everyday questions of work, school, and society," that is, to look across discipline boundaries to solve some of the world's most pressing problems and to constantly ask themselves, "What are you going to do on Monday that's different?"
Related
Popular in the Community