"I'm proud to have been a personal injury trial attorney for many years.
When I attended college, life couldn't have been better. I was in a popular fraternity, was going to be the college's next homecoming king, had a girlfriend, was athletic, and was very close with my family. I was ranked at the top portion of my class and was going to be graduating with high honors.
Six weeks before graduation, I went to Daytona Beach, Florida with my fraternity brothers for Spring Break. One night while we were walking, a repeat offender drunk driver lost control of his vehicle and crashed into my legs, with my face smashing through the outside windshield and my body being thrown 70 feet. I sustained catastrophic injuries including: Severe brain damage, being comatose for 10 days, crushed lower legs, fractured clavicle, significant loss of blood requiring transfusions, and horrible open flesh wounds necessitating emergency skin grafting. My family was asked permission for organ donation because the severe brain damage, brain bleeding and swelling, meant survival was not likely and if I did survive, that I would be completely and totally disabled.

My relatives and friends prayed for me to awake from being in the deepest possible coma. My immediate family purchased a room in the hospital so that they could talk and play recordings to me while comatose in the hopes of stimulating consciousness.
(At the time, medical literature didn't have any evidence to support a benefit from communicating with one in a coma. In 2005, a medical study first revealed the effectiveness of communicating with the comatose. The NY Daily News featured me on their front page regarding the positive impact communication had on me while comatose.)
After 10 days, everyone thought their prayers were answered when I showed signs of consciousness and began to awake from the coma.
Weeks after fully awakening from the coma, due to the severe brain damage, I had lost my ability to comprehend reading, had serious long and short term memory deficits, other cognitive problems, and was unable to walk.
The condition was considered permanent based on historical data regarding survivors with similar catastrophic orthopedic injuries and severe brain damage. I was devastated that my life and future had been stolen from me by a drunk driver. I promised that if I was able to achieve a full recovery, in spite of the prognosis that it wasn't possible, that I would spend the rest of my life doing everything I could to end drunk driving and also to help those dealing with brain injury.
After six months of in-patient hospitalization, 15 major surgeries, intense physical, speech, occupational and cognitive therapy, family support, and hard work, I achieved a full recovery from my physical and brain injuries. I went to law school and passed the bar exams on the first taking.
I became an attorney and have been a partner at a large NJ-NY law firm for more than 10 years, being of the 3% of the lawyers in my state Certified by the Supreme Court of New Jersey as a Civil Trial Attorney. My law practice has been devoted to representing D.W.I., brain and personal injury victims who have been seriously injured in car crashes and falls. I am happily married, with an 11-year-old son and a 9-year-old daughter. I run several miles per day speeds of 7-8 mph and have no residual problems from my orthopedic and brain injuries.
In support of the promise I made upon achieving a full recovery, approximately 30 times per year, I present a very effective program to students, which has successfully curtailed D.W.I. at their schools. I also serve as a keynote and motivational speaker at medical, legal, law enforcement, and education conferences throughout the country sharing the story of my full recovery and thanking those professionals for their commitment.
I have also created and trademarked a Contract for Life entered between students and parents regarding both parties' never drinking and driving. 100% of the honorariums I have received for these programs, which exceed hundreds of thousands of dollars, have been waived by me and donated directly to worthy charities.
My programs have also received overwhelmingly positive feedback from the audiences, as well as many state and national awards. The feedback has included hundreds of letters and emails from students, faculty, parents and professionals that the impact has changed their lives and behavior, including their never drinking and driving, thereby preventing horrible accidents. Students have shared that after hearing my story, they kept their promise to never drink and drive for years thereafter, with their high school and college parties changing, in that students who would have otherwise driven after drinking, were stopped and provided alternate means of transportation.
I have also received hundreds of letters and emails from those dealing with brain injury, who have shared that my story has given them the hope needed to pursue reaching their potential.
My program has received many awards, including a US Certificate of Special Congressional Resolution and Legislative Resolutions from the NJ Senate and Governor.
Even though I am grateful to have been able to present to over a hundred thousand students and at hundreds of professional conferences, it is my desire to reach as many people as possible to fulfill my mission to end D.W.I. and to help those dealing with brain injury.
As a result, I am a volunteer and member of the Board of Directors of the National Chapter of Mothers Against Drunk Driving and the Brain Injury Alliance of NJ.
I authored Spring Break: A True Story of Hope and Determination in support of my mission to end D.W.I. and to help as many people as possible, including our returning troops, who are dealing with the silent epidemic of our time: traumatic brain injury. Spring Break also provides a secret so precious that it not only saves lives, it guarantees success no matter what the challenge is.

Feedback from my programs, my book Spring Break: A True Story of Hope and Determination, and the Contract for Life can be found at: www.springbreakbook.com

See photos of Steven before and after the accident: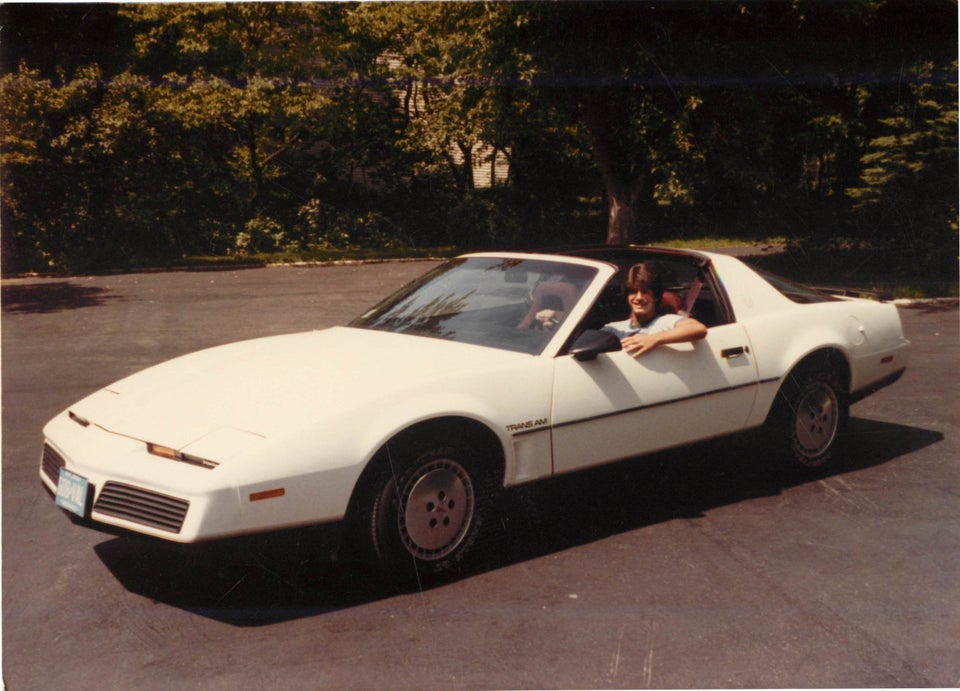 Before, during and after the coma
Correction: Small alterations were made to this piece following its publication, at the request of the author.
Popular in the Community