Extremism consists of a narrative laden with terror created by outcasts, and violence fueled by boredom. If you change the narrative, you can change the world.
At this year's Dubai International Film Festival -- which kicked off on Wednesday night with a gala screening of Room and a lavish reception on Fort Island, in Madinat Jumeirah -- the palpable air of unrest from other parts of the region is definitely making itself felt. There are metal detectors and airport x-ray machines at all entrances, guarded by tall burly men and women who don't joke around, literally, and scheduled bomb sweeps.
But there are also wonderful heartfelt speeches by wondrous figures of the region, which highlight the ability to do better, to create a better environment. And perhaps, if any art can do it, cinema can. For better or for worse, the narrative is what makes the difference.
DIFF's Chairman speaks and you don't want to miss this!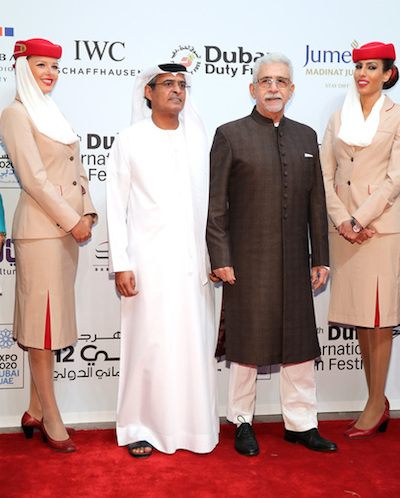 At the opening ceremony for the 12th edition of the festival, DIFF Chairman Abdulhamid Juma gave a speech that sent goosebumps up my spine. I always have looked to Juma to inspire and enlighten me on Gulf cinema and the Arab world at large, but this time he outdid himself, even by his own standards. During his speech he never referenced the group of mass evil that is currently aiming to terrorize the world at large by name, but we all knew who and what he meant. More points for that, because although the presence of this force of destruction is undeniable, their name shouldn't ever again be mentioned. This is what I mean by changing the narrative. And with flair and a clear understanding of the power of cinema, Juma equated our fight, on the side of understanding and survival, with some of the themes of this year's films, featured in DIFF.
Following is the transcript of most of it:
Tonight we celebrate the opening of the 12th Dubai International Film Festival, during which we will screen 134 movies from 60 countries in more than 40 languages. Those are the languages of love, dialogue and communication. They reflect our reality and represent creative and bold attempts to explain what is happening around us.

Tonight we inaugurate the Festival amid grey clouds, at a difficult time when glowing fires, contradictory views and foggy thoughts are all over the world. They want us to resort to a dark jail where they can practice their torture rituals, as demonstrated in Majed Al Ansari's UAE film Zinzana. They want to highjack our religion, our security and our verve.

They want women to be an item they can buy and sell, with no rights, when women in fact continue to fight for a better life, as portrayed in the British movie Suffragette by Sarah Gavron.

What they want is to take us back to the age of slavery, which we got rid of 1,400 years ago, as in the UAE movie Bilal by Ayman Jamal and Khuram Alavi. They want to corner us, isolate us from the outside world, as you will see in Room by Lenny Abrahamson.

We should stand together, tight and firm, against this chaos.

A small minority wants to dominate a large majority, to plant its mines not only in the ground, but also in the body, to diffuse terrorism and fear, just like the young soldiers in the Danish film Land of Mine by Martin Zandvliet.
Room: Is freedom on the outside, or on the inside?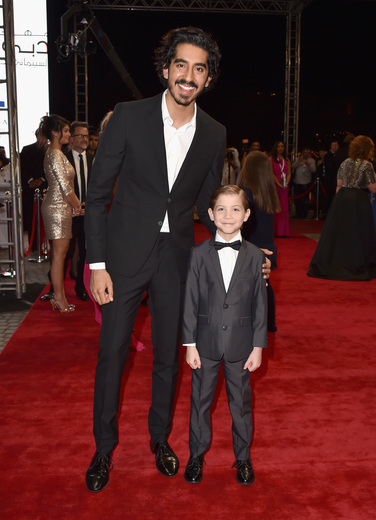 After Juma's speech, the choice of opening night film Room, which premiered earlier this year in Telluride and then went on to win the Audience Choice Award in Toronto, seemed simply perfect. Room provokes a gut reaction, rather a series of them, it provocatively asks the audience to consider whether freedom is something experienced on the outside or whether we all possess it within ourselves, and the young actor Jacob Tremblay was a gem of diplomacy on the red carpet and on stage. Barely nine years old, talk about an ambassador for all that can be great in this world! The children are indeed our future, teach them tolerance and they will fix the outcome of this chaos.
"Dubai is a fun place, lots of people are nice here and the weather is super warm!" Tremblay enthused. You couldn't ask for a better quote!
Room is based on a book by Emma Donoghue, who also wrote the script, and her story is loosely inspired by a real case in Austria, where a father kept his daughter captive for 24 years, in an underground dungeon he built under his house, and fathered 7 children with her. In the film, Brie Larson's character "Ma" has been in captivity for seven years and bore one child with "Old Nick" (Sean Bridgers), the boy played by Tremblay, named Jack. The claustrophobia of the real world, vs the warmth and comfort of "room" the only environment Jack knows, are viewed through his eyes, his viewpoint. It's compelling and touching and there is an inevitable twist in the story that proved too emotional to bear. My entire row seemed to suddenly get the sniffles.
Room is everything that I find right with cinema. It tells a story that is compelling and fantastical but also has roots deeply planted in real society, and everyday headlines. All told in a magical way.
The Dubai International Film Festival continues through Dec. 16th.
All images courtesy of the Dubai International Film Festival, used with permission.
REAL LIFE. REAL NEWS. REAL VOICES.
Help us tell more of the stories that matter from voices that too often remain unheard.