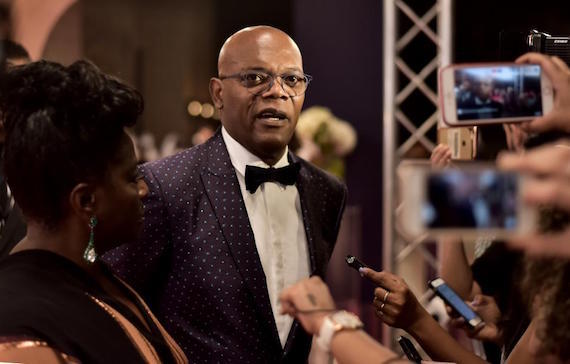 This year, I came to Dubai with a chip on my shoulder. I think watching from afar as the Arab world self implodes and decisions are made based on the currencies of fear and politics made me angry. I love this Region and you know what they say about hate being the opposite of love... I easily found myself there during the days leading up to the Dubai International Film Festival.
But then, something magical happened.
A few days before DIFF started, in Dubai I met some Iranian women in an elevator at a mall. We exchanged polite glances, shook hands, me struggling to even remember the Farsi word for "hello" while they used all the English they knew to say to me "come to Iran! We are very nice to tourists!" As I walked away from this fortuitous meeting, I smiled to myself.
Dubai had already started to cast its spell on me.
The next day, when I stepped into a taxi, the Pakistani driver started with the usual chit chat. "Madam, where do you come from?" Italy, I answered. Because "I was born in Italy, my father is German, and I lived most of my life in the US" is just too long and boring an explanation. He looked at my nose ring through his rearview mirror and puzzled, he continued, "but Madam, you are sure you don't also have some Pakistani blood?" I thanked him, that's a real compliment considering the beauty of some Pakistani women and their inner strength. And I smiled to myself once again, the Dubai magic almost complete.
Then it was time for the festival I anticipate all year round, with bated breath, the Dubai International Film Festival, which this time celebrates its 13th edition. Lucky Thirteen. At registration, I was handed a useful black shoulder bag with a ladybug design, while colleagues got ones decorated with drawn horseshoes, and the festival logo this year (more about it and its designer on a later blog) incorporates a "nazar" -- a Turkish eye-shaped amulet believed to protect against the evil eye. "Prepare Yourself" is the festival's tagline. And prepare ourselves we shall, to combat all that is wrong with the world.
Before I even set foot inside the Jumeirah Arena for the Opening Ceremony of the festival and the screening of John Madden's Miss Sloane, this year's opening film, DIFF had once again made me a believer. A believer in the good of cinema, the hope for humanity and the possibility that we could all, somewhere, somehow, get along.
The celebration kicked off with DIFF Chairman Abdulhamid Juma making his annual opening speech, something I also await because it helps set the tone for the whole festival. "Peace, Tolerance" Juma started, "along with cinema innovation, are the future." Again referencing this "Lucky 13" he reminded the audience of the true melting pot aspect of Dubai. If you haven't been here, you'll never get to experience how hundreds of different nationalities, ethnic groups, and tribes can get along, forming a puzzle of expertise and compromises that moves along in a wave of peaceful coexistence.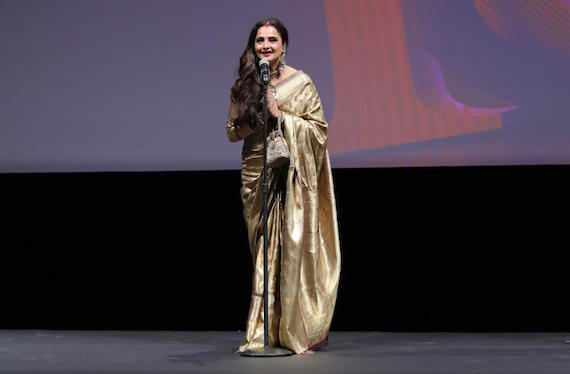 Then it was time for the various Lifetime Achievement Awards, handed out to Oscar-winning composer Gabriel Yared, Indian cinema superstar Rekha and the one and only Samuel L. Jackson. I got teary eyed remembering the great Anthony Minghella shown in the reel for Yared for whom he composed the music for The English Patient and so much more. It overwhelmed me, all that Minghella had made possible and all that could have been. Rekha gracefully accepted her award from HH Sheikh Mansoor bin Mohammed bin Rashid Al Maktoum, thanking the festival and gushing at what perfect company she was in. While Jackson made the audience laugh by declaring his love for Dubai and following that with an "I'm already campaigning to come back to this country to work, so if anyone has a job for a Brother..."
Once the lights went down, it was time for the audience to watch some filmmaking magic. I'll admit that I'm not a fan of the political thriller format, and the open air, pleasant conversations with filmmakers I hadn't seen in a year, as well as the chocolate cake lollypops of the opening party beckoned me. So perhaps I'll go back and watch the film at a movie theater, when my anticipation and joy don't get the better of me, and I don't feel the vibes of the music calling out like mermaids singing. But from those who stayed, I hear Miss Sloane is a must-watch.
The Dubai International Film Festival has only just begun... And lasts through the 14th of December.
All photos by Getty Images, courtesy of DIFF, used with permission.