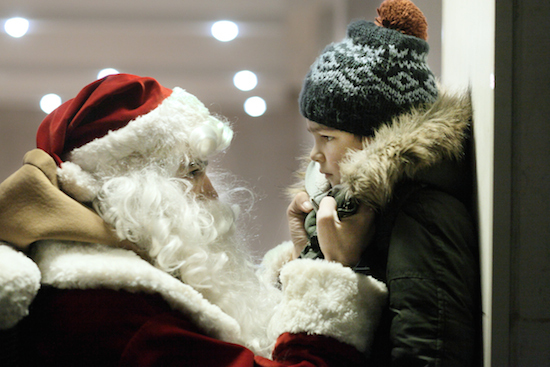 It's beginning to look a lot like Christmas, here at the Dubai International Film Festival. Watching beautiful, sometimes groundbreaking films, meeting gorgeous celebrities surreptitiously in their hotel room for interviews and lavish parties where pretty models are dressed up like fairies, complete with sparkly wings and all... What is a girl left wanting for?! If you haven't already guessed, those are my kinds of gifts.
But to make it all ever more complete, I started the morning with a children gala's screening of Santa Claus, the French film starring Tahar Rahim. The film is entertaining, funny, cute and having Egyptian legend Lebleba introduce the screening playing "Mama Noel," complete with red and white jacket and hat, was both surreal and cool.
I caught up with the filmmaker and his producer afterward and they disclosed that being fathers themselves, they felt a special connection to the story. Director Alexandre Coffre pointed to the fact that children need a role model, someone to say "no, you can't do that" at times, as Rahim's character eventually does with Antoine, the delicious little boy in the film played by Victor Cabal. Producer Yann Zenou reinforced that this idea was at "the core of the film." It was wonderful to watch little kids come up to them both after the screening, with their parent in tow, to tell these gentle men how much they had loved the film. Truly touching.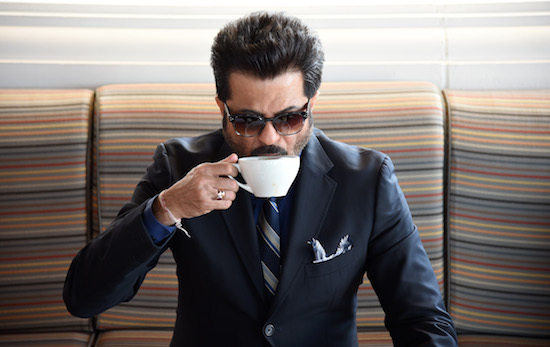 Then it was time to quickly run and meet Indian acting legend Anil Kapoor at the Al Qasr hotel. Well, quickly is an overstatement because when Bollywood stars and producers are involved, it is never an affair that begins on time. But Kapoor is definitely worth waiting for, his view on life is always extraordinary, his grasp of the movie industry very informative and I'll admit, sitting across from him one simply feels his grand-ness. His charisma is palpable.
We talked about the Huffington Post India, which has just launched and he gushed about his daughter Sonam having been photographed with Arianna Huffington. We also talked about the Indian version of the show 24 which Kapoor produces and stars in and is about to kick off filming for the second season. Of course, world audiences remember Kapoor's role as the presenter in Danny Boyle's Oscar winning Slumdog Millionaire, as well as his turn as President Omar Hassan in the US, original 24.
Bringing me back to earth was a film titled On the Bride's Side by Khaled Soliman Al Nassiry, Gabriele Del Grande and Antonio Augugliaro. And by earth I mean that place where social issues exist, along with wars displacing people and creating a worldwide refugee crisis. Not the magical land of the movies I'm stuck in for the almost a week here in Dubai and from which I'll have a really tough time departing...
Anyway, this time around, an Italian filmmaker with a really good grasp of the Arabic language -- something I deeply envy him for -- has made a film about a very smart way of overcoming borders, though probably not something the faint hearted should try. Del Grande, along with co-directors Al Nassiry and Augugliaro, transport a group of Syrian and Palestinian refugees from Milan to Sweden (where they are guaranteed asylum, but only once they are inside the country), under the pretext of a false wedding, to avoid trafficking prosecution. To see whether the experiment succeeds you'll have to watch the film, titled Io sto con la sposa in Italian, but I will tell you that the project definitely achieved its goal in showing both the resilience of the courageous refugees, who have lost everything but still manage to smile and live, and the irreverence of the grand continent that is Europe.
We may not always like it, but those of us lucky enough to call it home have our undisputed freedom there.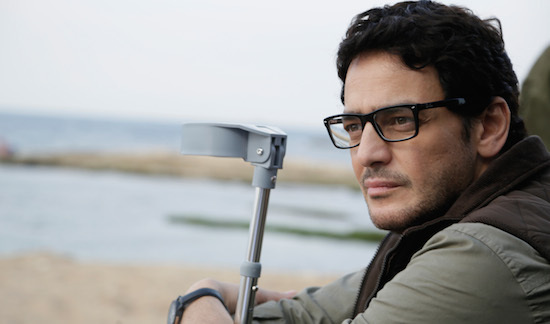 As the sun set and the glitz and lights started to come up on this magnificent city, I found myself living a dream. I'll admit that I always fall in love with every man, woman or film I write about. It's a must for me, life is too short to write about things that leave me lukewarm. Passion makes everything better. Unsurprisingly, I found meeting Egyptian superstar Khaled Abol Naga for an interview enchanting. He's elegant, dashing, sublimely talented and extremely down to earth.
He's also one of my favorite actors ever, and I've enjoyed watching him transform into his roles. His award winning lead in Villa 69, at last year's Abu Dhabi Film Festival, left me breathless while his cameo as the vulnerable Syrian soldier in the film that kicked off ADFF this year, From A to B, made me cry. In the midst of this comedy, Ali F. Mostafa's great Arab blockbuster about three guys on a road trip from Abu Dhabi to Beirut, here was this army man with a heart, who simply brought me to tears.
And then there is this year's Out of the Ordinary, screening right here in DIFF, and directed by Egyptian legendary filmmaker Daoud Abdel Sayed in which Abol Naga is simply phenomenal. Understatedly, he makes the audience understand, deep within our hearts, that love can be magical. Oh, and Abol Naga also stars in the Palestinian entry to the Foreign Language Oscar race this year, Eyes of a Thief by Najwa Najjar, for which he won best actor at the recent Cairo International Film Festival.
Khaled Abol Naga is the perfect example why great human beings make the best actors. Because cinema is an affair of the heart. While he may have encountered some controversy lately from the Egyptian powers-that-be for defending basic human rights in his home country, he is ever motivated by his need to help the helpless. After all, what else can you expect from a man who admits, "my number one rule is trying to be honest to a character as much as possible, and if I'm honest to the character I think you don't only became honest to one story but to many."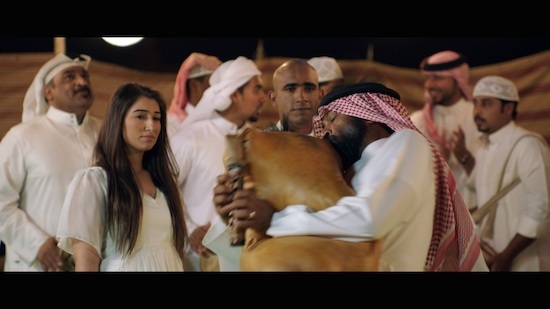 The poetry of the evening continued for me into the next screening, the gala for the Bahraini film The Sleeping Tree, by Mohammed Rashed Buali -- marking his feature debut. This year there have been a few films premiering at DIFF made by truly pioneering filmmakers, the kind of individuals who can change the game completely and reinvent the way we watch stories on the big screen.
Buali is definitely one of those filmmakers, as he seamlessly intersperses the tragic reality of life with Sufi spirituality and transcendence. I sat next to someone who had read the original script for The Sleeping Tree, way back when it was submitted for the 2012 IWC Filmmakers Award, and said he was pleasantly surprised by its transformation onto film. Perhaps Buali is a great testament to the vision of Gulf filmmakers, but also their humility in accepting criticism and reinventing their stories. For the good of great cinema.
The result was a magnificent surprise for me as well, since the screening of The Sleeping Tree was very late in the evening and its message stayed with me deep into the night. As a sort of magnificent, mystical dream.
All images courtesy of the Dubai International Film Festival, used with permission.
REAL LIFE. REAL NEWS. REAL VOICES.
Help us tell more of the stories that matter from voices that too often remain unheard.