The Durrells In Corfu has a deft touch with light charm, making it a delightful fall addition to PBS's Masterpiece Theater lineup.
Premiering Sunday at 8 p.m. ET, the British production follows a quirky family as it moves to the Greek island of Corfu in 1935.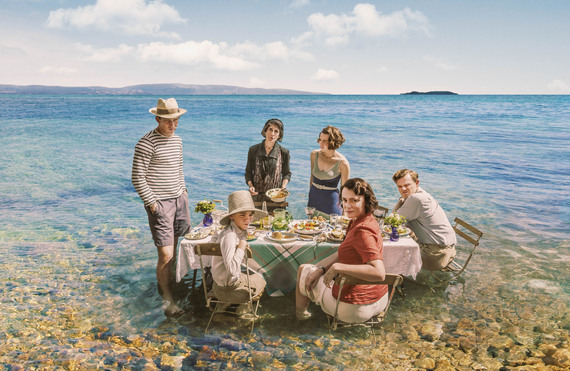 Though Europe was uneasily facing the looming shadow of war, The Durrells pays little mind to international politics. It's a story of a village and a family, both of which are plucky, resilient and resourceful.
Keeping the focus off international crises also enables The Durrells to maintain a light tone, developing slightly off-center characters we quickly start to like.
Their personal crises are, for want of a better term, relatable. Like most good comedy, it's often funnier to us than to those involved.
Keeley Hawes plays Louisa Durrell, a widowed mother of four children aged 11 to 21. Short on money and convinced that their lives in Britain will always be bleak, she relocates them to Corfu basically as a roll of the dice. She's hoping they will all find happier times by starting over.
Louisa could be painted as sad and desperate. She'll have none of that.
She can be impulsive, like when she asks the children why they're all so vile. She can be awkward in conversation. She's a lousy family commander.
But she loves the kids and she has a good heart, which all the kids work very hard to engage on several levels. Their efforts to find her a fella provide a delightful running gag and Hawes adeptly conveys Louisa's not-entirely-concealed interest in the prospect.
The kids include oldest son Larry (Josh O'Connor), whose burning desire to write great novels is hindered by his seeming inability to write anything.
Leslie (Callum Woodhouse) has an obsession with firearms, which makes everyone nervous. When he temporarily seems to trade guns for girls, Louisa matter of factly remarks that since it's 1935, no one probably needs guns any more anyhow.
Sixteen-year-old Margo (Daisy Waterstone) initially just wants to find herself a husband, but quickly tempers that pursuit with a sudden blinding discovery that the rules are different for women and men. How about that?
Gerry, the youngest, is a shy kid who loves all living creatures, right down to bugs. This doesn't endear him to many of his fellow human beings, though you know he just has to find the right two or three people who can become his geek soulmates and the sky will be his limit.
Not to give too much away, but how many kids walk a pelican around on a leash?
Naturally we quickly start to meet quirky locals as well. This includes Spiros (Alexis Georgeoulis), a cab driver who adopts these fumbling newcomers, and Lugaretzia (Anna Savva), who for some reason agrees to work as a housekeeper in a household with no money.
The Durrells doesn't ignore the outside world entirely. It just turns Corfu into the world we and the characters care about.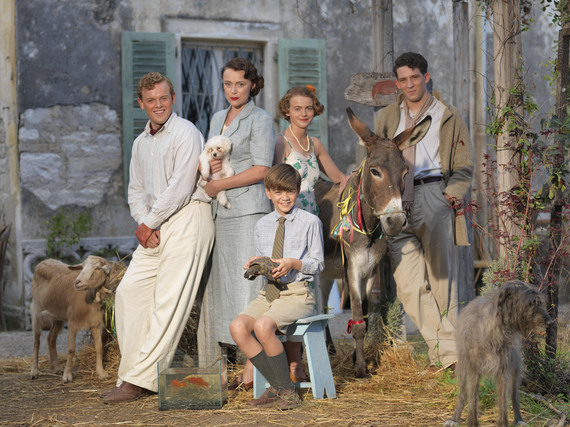 The dramas run toward small. There are sporadic attempts to learn Greek, and ongoing attempts to earn a little money. There are friendships and romances. It's not Homeland. It's the embellished story of a family that really did move to Corfu in the 1930s and found themselves in ways that play as life-sized, neither syrupy nor melodramatic.
The Durrells in Corfu runs six episodes.
Calling all HuffPost superfans!
Sign up for membership to become a founding member and help shape HuffPost's next chapter