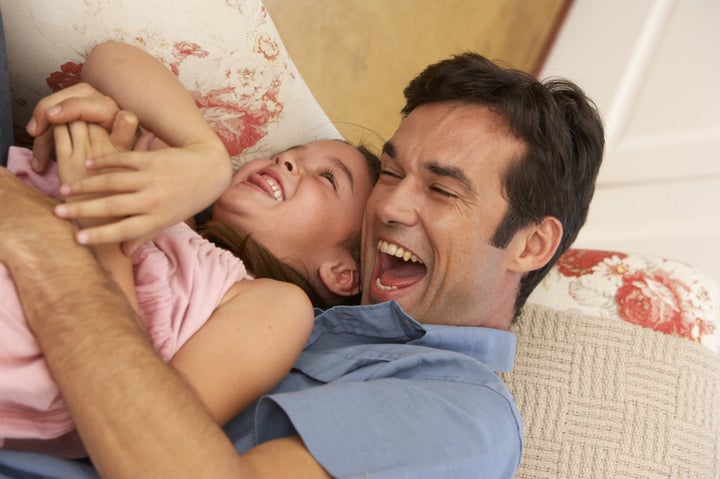 The New York Times ran a fascinating piece this week about professional part-time work in the Netherlands. It seems the Dutch have had more success than most of us in finding ways to balance work and family life. Most interesting to me is that their workplace flexibility movement isn't just focused on women:

Part-time work has ceased being the prerogative of women with little career ambition, and become a powerful tool to attract and retain talent - male and female -- in a competitive Dutch labor market...There are part-time surgeons, part-time managers and part-time engineers...with one in three men now either working part time or squeezing a full-time job into four days, the "daddy day" has become part of Dutch vocabulary...
A daddy day! What a concept, right? Actually, what I find most striking is that this sounds so foreign to us. The idea that a man could work 30 hours a week, be a successful doctor, lawyer, or business leader and still take one day off to hang out with his kids simply isn't in our frame of reference. But why not? As the Dutch have found, offering employees flexible work schedules makes them more productive, not less.
"Our part-time experience has taught us that you can organize work in a rhythm other than nine-to-five," said Pia Dijkstra, a member of Parliament and well-known former news anchor..."The next generation," she added, is "turning our part-time culture from a weakness into a strength."
Many Dutch companies -- and it should be said, a growing number of American companies, too -- already know that workplace flexibility is one of the best ways to attract and retain top talent. Flexible jobs keep employees happy, stem turnover, and stop parents from dropping out of the workplace altogether.
This is not to say that part-time work is the only way. For some people a "daddy day" would make a big difference; for others it simple wouldn't work. But there are a thousand different routes to flexibility, whether it's telecommuting, taking time off and then re-entering the workforce, or just allowing people to set their own schedules. It's important to note that this isn't about working less -- it's about letting every person find a method that makes their work fit with their life. In fact, flexible work hours don't always mean working less.
At Dutch Microsoft headquarters in Schiphol, Ineke Hoekman, head of human resources and mother of two, used to work part time. But in 2008, when the company moved into a space without designated work stations and employees were told to work "anywhere, any time," she gradually went back to full time. Her team lives with Friday conference calls from her son's soccer practice. Aspects of this "new world of work" concept have been exported to other Microsoft offices, including Norway, France and Australia -- though not yet to U.S. headquarters.
So why not? Just about every person I know is sick and tired of not being able to balance the needs of work and family. So if there are workplace innovations that can give us more time with our families and make our businesses more productive, why aren't we all doing it?
Of course, many of us already are doing it. Over the past decade, the phrase "workplace flexibility" had entered the American lexicon, and thousands of businesses have embraced flexible workplace practices. But when we hear "workplace flexibility," too many of us still think only about moms. In fact, workplace flexibility is something that can help all of us -- moms, dads, people caring for aging parents -- anyone. As President Obama said at the White House Forum on Workplace Flexibility:
Workplace flexibility isn't just a women's issue. It's an issue that affects the well-being of our families and the success of our businesses. It affects the strength of our economy -- whether we'll create the workplaces and jobs of the future we need to compete in today's global economy.
I say it's about time every American employee has a chance to find their own flexibility, whatever that may be.
Now if you'll excuse me, it's time to sign off -- today's a self-imposed daddy day.