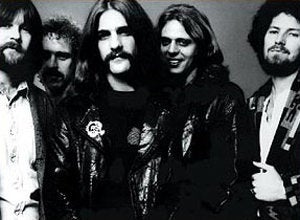 The issue: Censorship of the song "Life In The Fast Lane" from the Eagles' 1976 album Hotel California. The line in question:
We've been up and down this highway/
haven't seen a goddamn thing.
At radio station WBPT 106.9 FM in Birmingham, Alabama, program manager Mike Schoenherr (better known as Hurricane Shane) replaced the first syllable of the word "goddamn" with a lyric-less snippet of music from elsewhere in the song. The reason, according to WBPT general manager Ray Nelson: "People find it offensive." Asked to specify which people, he said, "Everybody."
One person who objected was Don Felder, the Eagles' guitarist from 1974-1980 and 1994-2001. Moreover, Felder suspected, "millions of people would object."
Hurricane Shane said in an e-mail: "I'd be happy to conduct on an online poll to gauge listener opinion, because after all the station is theirs not mine."
Birmingham Weekly put the issue to its readers, whose demographics are similar to those of WBPT's constituency. Nearly 3,000 responded to a questionnaire powered by internet polling service Wufoo. The results suggest that Felder is in tune with classic rock fans: More than 96% did not agree that the original version of "Life In The Fast Lane" is offensive.
How will WBPT respond? Hurricane Shane e-mailed only: "no comment at this time."
Nelson did not return a reporter's phone call.
An official at Glencoe, Alabama's WGMZ, whose version of the song replaces "goddamn" with silence, considered playing the original "at appropriate times," like late at night, as opposed to "the morning drive slot with children in the car."
Felder, who was brought up in the South with a strong Baptist background, allowed, "There are people who have extreme religious beliefs who would find [the original] offensive." In this case, "The radio station doesn't have the artistic license to change it." He added, "If they object to the song, they shouldn't play it, and they shouldn't be capitalizing on it--in a way, that's as much blasphemy as saying 'goddamn' itself."
BELOW: Votes in response to poll item "I find the original version of 'Life In The Fast Lane' offensive." (choices were 1 through 5; 1=don't agree at all; 5=agree strongly)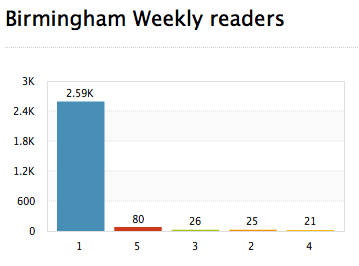 REAL LIFE. REAL NEWS. REAL VOICES.
Help us tell more of the stories that matter from voices that too often remain unheard.