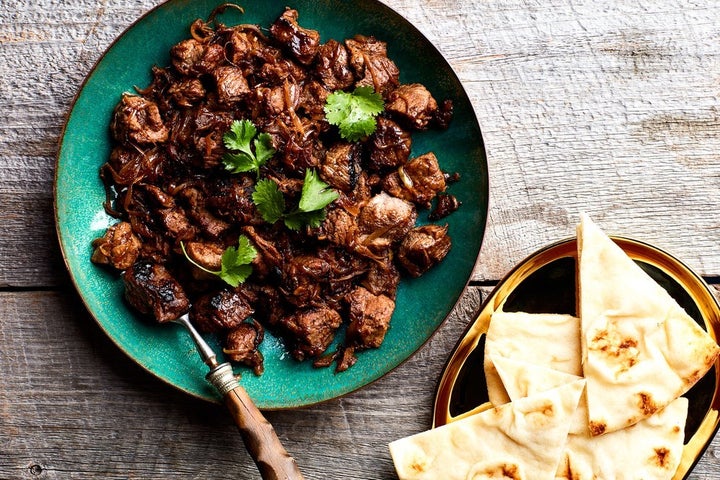 This simple lamb stir-fry is a Kerala specialty. It makes a nice light meal when paired with puri (Indian fry-breads) or rava dosa (Indian crepes), or serve it with dal and rice for a full meal.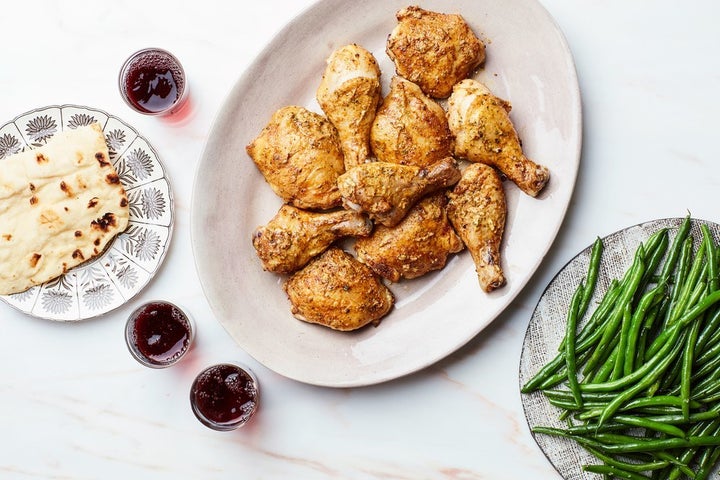 For the sake of simplicity, Madhur Jaffrey has adapted this dish—which is usually simmered on the stovetop—into a mostly hands-off, oven-roasted version, making it perfect for weeknight cooking.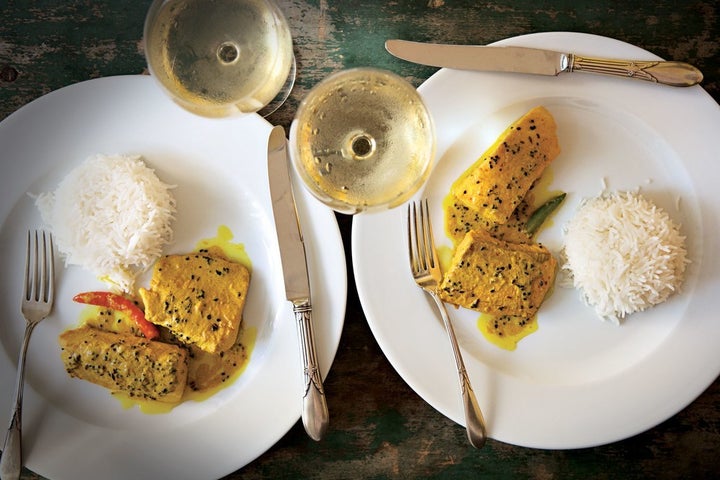 Bright, spicy mustard is used three ways in this flavorful fish dish: First as a powder that's stirred into a curry paste for flavoring the sauce, next mustard oil is used for cooking (don't worry, olive oil also works), and finally popped mustard seeds add nuttiness and texture.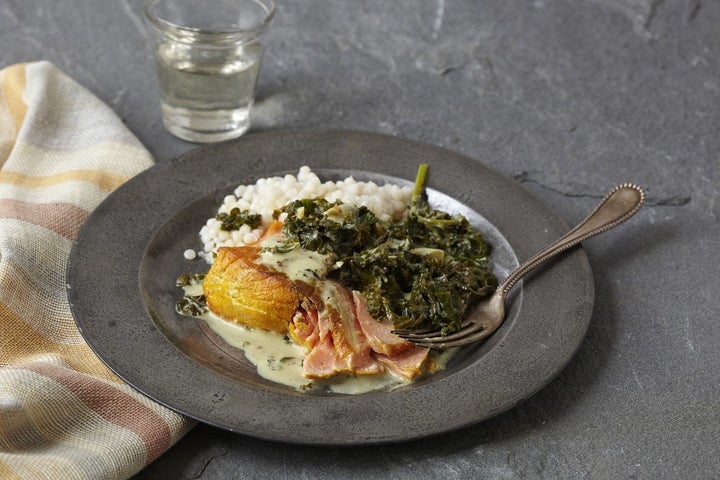 Poaching salmon in creamy, rich coconut milk gives the fish a tender, velvety mouthfeel and provides a stunning backdrop to its orange-pink vibrancy.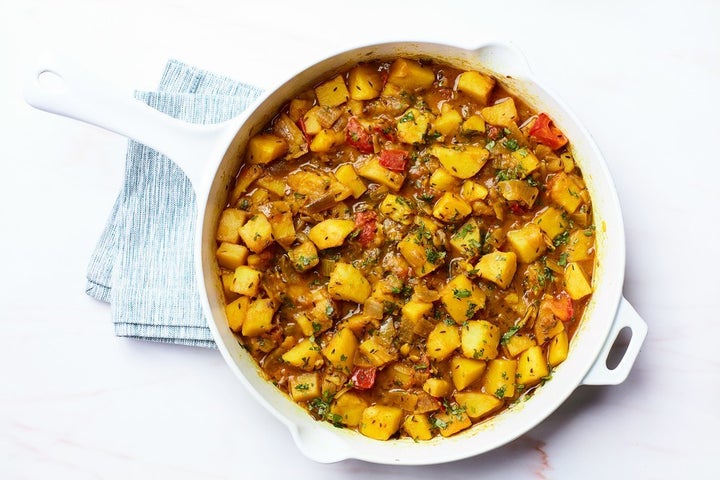 This *ghurma* — or thick-sauced, slow-simmered stew — is like the most aromatic potato soup you've ever tasted. Serve it over rice or with toasted naan for wiping up the vibrant sauce.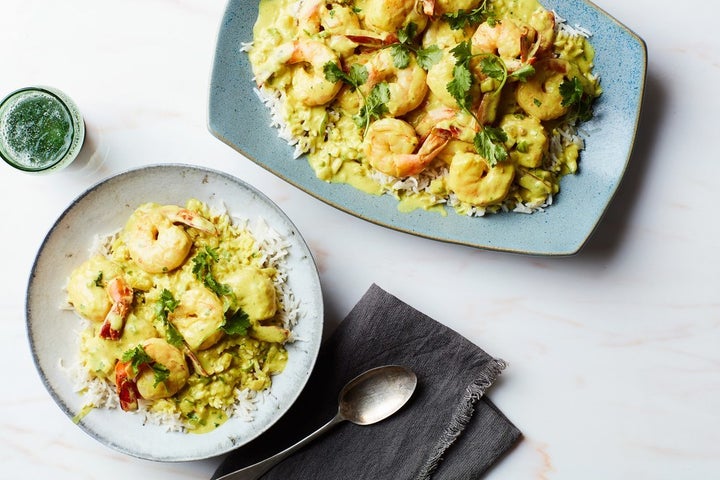 In this dish from the south-Indian state of Kerala, fresh juicy shrimp is gently poached in an herb-laced coconut milk. The spices are intentionally kept very subtle, so that the natural, delicate flavors of the shrimp and the coconut milk can shine.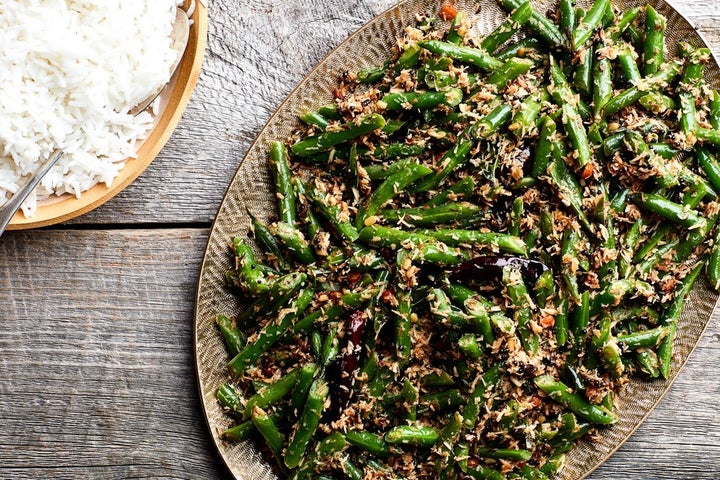 Shredded coconut adds tons of flavor to this simple stir-fried dish without bogging it down with excessive richness. Serve it as a side dish to a more formal meal or with lentils and rice for an easy vegetarian dinner.