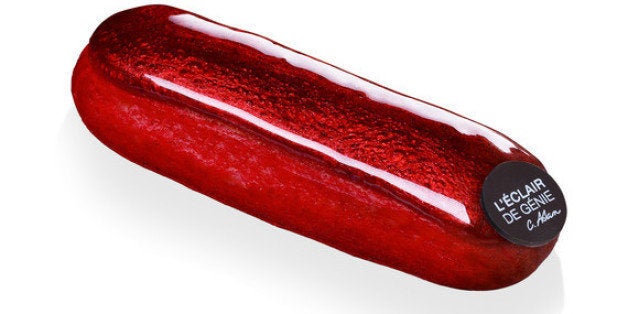 Burgers, cream puffs, cupcakes and macarons. 'Mono-products' are the latest food fashion in Paris, and Christophe Adam is at the forefront of the movement with his colorful, pop-art éclairs.
Though éclairs have been around in France since the 19th century, they've always been limited to 3 basic flavors: chocolate, coffee and vanilla. But in 2002, a young Christophe Adam was working at Fauchon, where one day he decided to make an orange éclair. And before he knew it, more flavors followed and his new passion was born.
Not just any old pastry shop

A proponent of what he calls 'chic snacking', Adam decided to open a concept store in Paris called 'L'Éclair de Génie', where he only sells éclairs. Just like in fashion, there are collections for each season, limited to 10 different flavors at any given time.
Regarding the creation of the store, he says that "everything was done on purpose; every detail was thought out beforehand, designed in a way to specifically showcase our product. I wanted it to be modern, colorful and a little rock n' roll. I wanted to completely redefine the concept of a pastry shop by creating an environment that would allow me to make fresh, high-quality products, while also creating an ambiance that I liked and felt would help present the éclairs in the best possible way."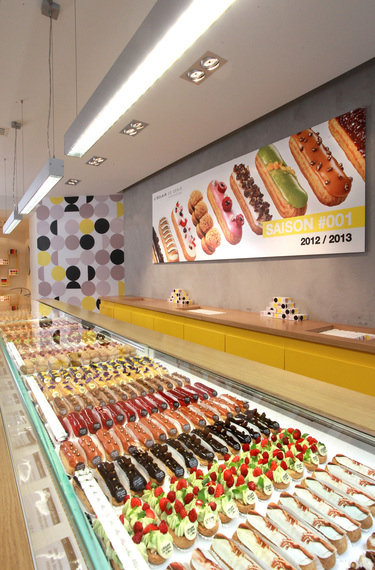 This summer he's trying something new: frozen éclairs. They look just like decorated, vibrant popsicles, but they're actually an éclair and ice-cream hybrid. How did he come up with this idea? "It was a natural choice for summer to make something cold. But what was deliberate about the decision was the choice of the packaging. It looks like an ice-cream but it was engineered in a way so that it doesn't drip when people eat it. I want people to be surprised when they eat my frozen éclairs and to think 'wow, Adam really thought of every detail when he made this.'"
If you want to try your hand at making éclairs like Adam does, then he has some advice for you: "someone who wants to make éclairs at home should have first had some prior experience in pastry making. Because a good éclair is the sum of many small things that need to be done correctly, so it's better to have a little experience beforehand."
'L'Éclair de Génie' has become a hot spot for gastro-tourists who scour Paris looking for the next big thing in food. If you belong to this category, then look no further and try an éclair for a chic snack instead of the usual milk and cookies.
The only thing he refuses to eat is ants, and he's also not a huge fan of sardines.
His worst food flop was when he was making a yogurt cake as a child, and he accidentally replaced the sugar with salt.
When he's invited to a dinner party, he always brings his éclairs. "Because If I don't, I get killed. Or even worse, I don't get invited back!"
His comfort food is his special carbonara recipe which includes a secret ingredient: cognac. "I flambé the bacon with cognac and add a bit of grainy mustard. It's my specialty."
His favorite éclair from his own boutique is the mascarpone éclair with salted butter caramel.
His weirdest flavor combination was vanilla and spearmint, and he got the idea from a chewing gum ad.
This is the fourth installment of the 'Getting to know French chefs' series from Gourmandize.
Photos courtesy of Christophe Michalak.