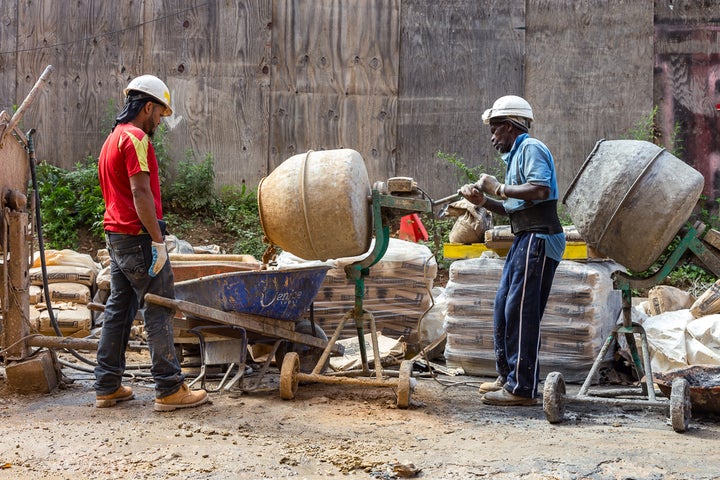 As a developer of affordable housing, I see the positive impact of affordable housing and its lasting effects on the communities within which we work; affordable development has economic benefits that go beyond the scope of housing, particularly in terms of employment. Earlier this year, the New York State Association for Affordable Housing (NYSAFAH) released a study on measuring the impact of affordable housing in New York State. The report found that the development of affordable housing has a positive impact not just on the families who are able to live in affordable apartments, but on the local economy as well. Between 2011 and 2015, affordable housing projects created 329,400 total jobs. This includes positions within construction, architecture, engineering, as well as local businesses like restaurants and retail.
By strategically connecting real estate development with efforts to put unemployed or underemployed people in jobs, development can be a force for good, strengthening neighborhoods through job creation on a hyper-local level. Various organizations work throughout New York and often partner with developers to ensure a project is inclusive and effectively creates opportunities. At L+M, we often work with local organizations like Positive Workforce and Building Skills New York (BSNY) to provide job training and placement services for underemployed workers in the construction industry. Graduates of these programs often find work on construction teams throughout the greater New York City metro area. This is effective in creating meaningful career paths for residents in the local community.
The connection can be straightforward—a construction site creates new jobs. The creation of the 128,275 affordable housing units, the NYSAFAH report adds, also had a permanent impact on local and neighborhood economies. Between 2011 and 2015, a total of 46,800 permanent jobs were created. Contributing factors were not only construction but also related commerce, the increased consumer spending of affordable housing residents, and the creation of jobs within new building operations teams (property management, engineering and maintenance).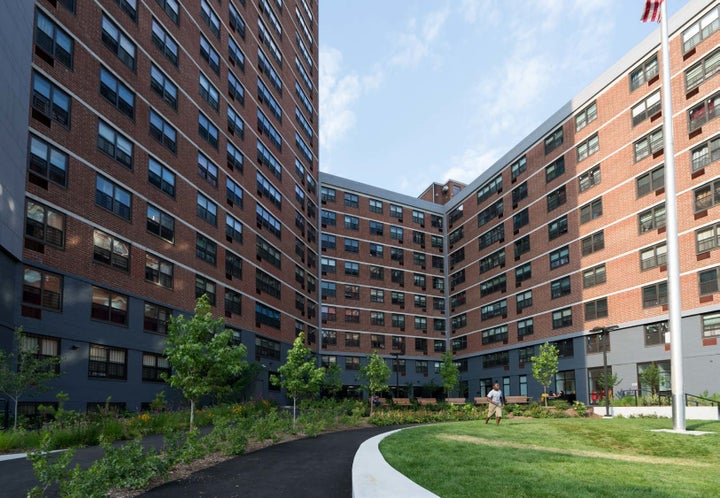 In addition to hiring local companies and business owners in each of our projects, developers can make it a priority to subcontract work out to Minority Business Enterprises (MBEs) and Women's Business Enterprises (WBEs). We offer support to minority development firms who are trying to compete for projects at the highest levels. Minority and women-owned businesses tend to be smaller, both in terms of operational capacity and the size of their labor force. L+M works with contract financing programs to help our MBE and WBE partners scale and secure financing from lending partners around the city.
Developers also have the unique opportunity when starting a new project to generate employment for the community. Ideally, creating these opportunities should be an inclusive, community-oriented process. By partnering with certain organizations dedicated to workforce development, real estate developers can work with the community directly. At our Triborough project, we partnered with GreenCity Force (GCF), an AmeriCorps program, for low-income young adults, to create career path employment opportunities in property management or sustainability. For this project alone, we hired 21 GCF graduates. Another partner, Osborne Association, is a workforce development program which specializes in training formerly incarcerated job seekers and helping with job placement. By providing training or opportunities, these organizations have had great success for transitioning those left behind in communities.
The development of affordable housing has a positive impact on the community, and one of the most important effects is the creation of jobs for neighborhood residents. This is obviously in addition to the underlying benefit of producing much needed, quality low-cost housing. There is an affordable housing shortage, a crisis, which the real estate development community can help to address, but a considerate approach to a neighborhood's needs, and collaboration with community partners is absolutely necessary to help residents maintain roots within their communities. Simply building more affordable housing isn't enough by itself.
Popular in the Community