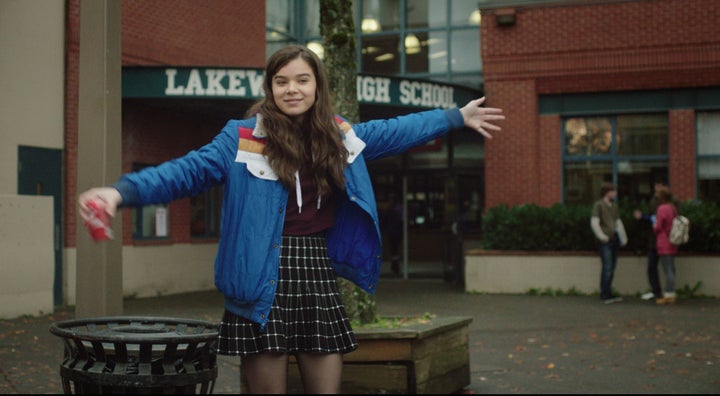 Several years ago, Hollywood gave up on teenagers. Well, it gave up on movies that chronicle everyday teens, the ones who aren't boy wizards or maze runners or heroes in a televised death match. The trials of high school ― once the purview of films like "Sixteen Candles" and "She's All That" ― have been transposed to the vampires and werewolves of "Twilight." Even "Juno" and "Easy A" feel like relics.
Not anymore. Meet Nadine Byrd, the fiery-tongued protagonist of "The Edge of Seventeen," a coming-of-age comedy that opens this weekend. Nadine (a career-best Hailee Steinfeld) has a Julia Stiles in "10 Things I Hate About You" quality, with a bit of Thora Birch in "Ghost World" for good measure. In other words, the world hates her, can't understand her ― or so she's convinced. But "The Edge of Seventeen" pushes past the brooding-girl-finds-peace trope: Like many teenagers, Nadine hates herself most of all, even if she projects that strife onto her snotty classmates. Every ill-worded text and uncomfortable social interaction prompts a minor identity crisis.
"She's masking her own pain with theatrics," writer-director Kelly Fremon Craig said last month during a phone conversation with The Huffington Post.
Imagine the agony when Nadine's only friend (Haley Lu Richardson) announces she's dating Nadine's older brother (Blake Jenner), a popular jock who always outshone her. With a home life she resents, Nadine's only source of counsel is Mr. Bruner (Woody Harrelson), a wry history teacher who scoffs at her melodrama. When Nadine interrupts Mr. Bruner's lunch break to declare her outlandish suicide plan, he says he'd off himself before willingly devoting another mealtime to her hysterics. "I would rather have the dark, empty nothingness," he smirks.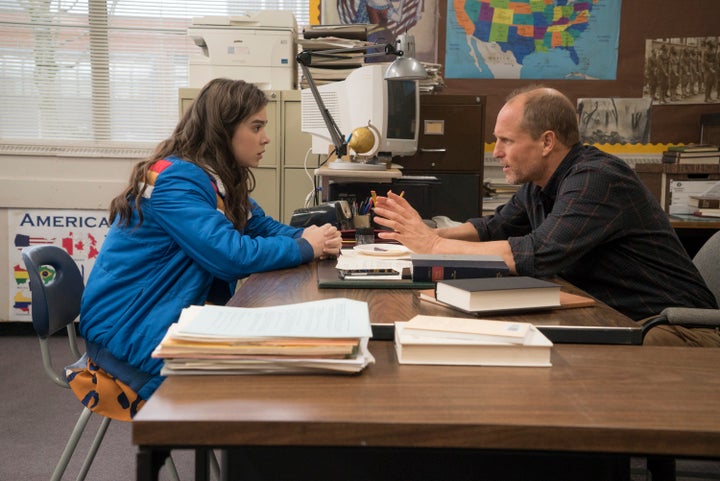 Nadine is a byproduct of today's teenagers. Industry legend James L. Brooks ("Terms of Endearment," "The Simpsons") read the first draft of Craig's script and urged her to meet with teens to inform the characters' emotional cadence. Craig, 36, then spent six months interviewing and observing high schoolers across the country. Despite the advent of social media, she realized nothing about growing up had changed since she graduated.
"I stepped foot back on a high school campus, and immediately every emotion I had came flooding back, just the insecurity and the awkwardness," she said. "The hang-ups all had to do with the same hang-ups everybody always had: feeling judged, feeling like you're scared to let your guard down and be your true self, that everybody is pointing and laughing, just feeling out of place generally, feeling alone in a crowd."
So, Craig revised the script, hoping to capture the spirit of "Say Anything...," "The Breakfast Club" and "Swingers." She also hoped the experience would prove more encouraging than her previous film. The screenplay for the 2009 romantic comedy "Post Grad," starring Alexis Bledel, bears Craig's name, but, in her eyes, the results look nothing like what she wrote. Studios doing what they please with scripts is a common Hollywood anecdote, and that realization convinced Craig to try to direct the next project herself.
"It's definitely incredibly painful to see something that you've worked really hard on and fallen in love with, and then it's not what you had envisioned," she said. "I think the big learning thing for me there is just that movies require such an exacting hand."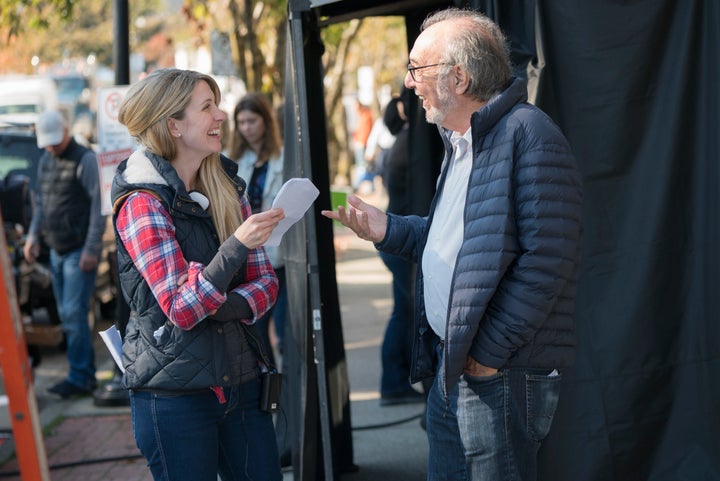 Craig's fears were assuaged. Brooks "went nuts" over the new draft, and STX Entertainment ― a young studio aiming to produce the mid-budget movies that have fallen out of favor amid Hollywood's franchise obsession ― agreed to finance it for a reported $9 million. The closing-night feature at September's Toronto Film Festival, "The Edge of Seventeen" has attracted gleaming reviews praising Steinfeld's performance and Craig's script. The next question is how teens will respond to the movie, which seems poised to become the next "Mean Girls." The R rating could hinder its accessibility, but Craig knew from her research that she couldn't shy away from F-bombs and bumbling sex banter ― even if some of those dynamics exist in text messages instead of notes passed in the hallway.
The magic of "Seventeen" is that Nadine realizes something most teen-comedy heroines do not: She is a demon of her own creation. She pushes her mother (Kyra Sedgwick) away, sabotages opportunities to make friends, jeopardizes a budding relationship with a charming gentleman (Hayden Szeto), and indulges in destructive behavior despite the wisdom to know better. Craig lands on a contemporary cocktail of self-absorption and self-awareness, a product of the Instagram age where everyone is keenly plugged in to what others think of them. For all its familiar grooves, "The Edge of Seventeen" offers just the right subversion to feel wholly original.
"I sure miss the films that I grew up on that just say, 'Hey, here's a snapshot of what it feels like to grow up today,'" Craig said. "'Here's just an ordinary person.'"
"The Edge of Seventeen" is now in theaters.
Before You Go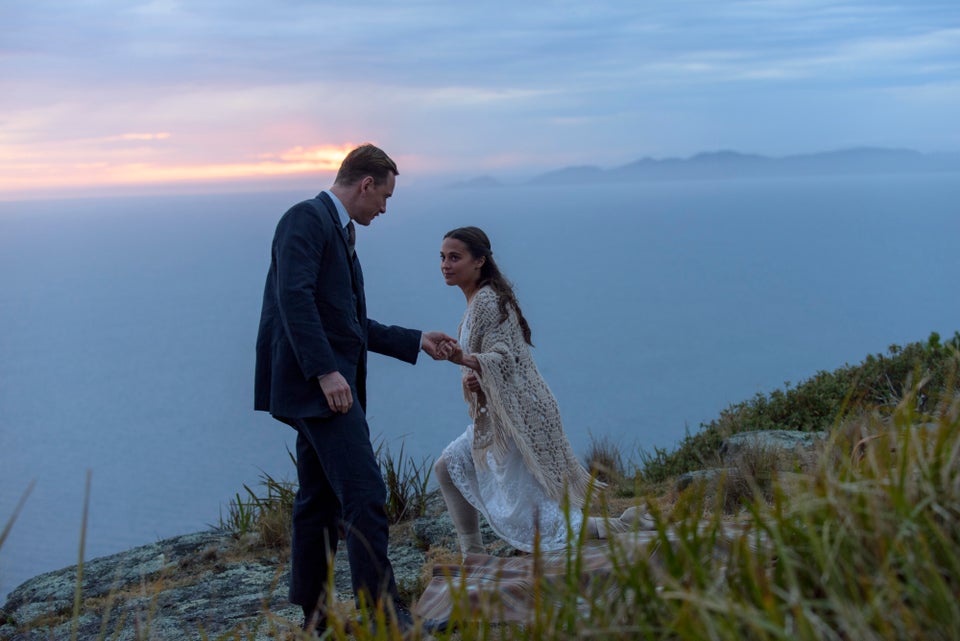 Fall/Winter Movie Preview 2016
Popular in the Community