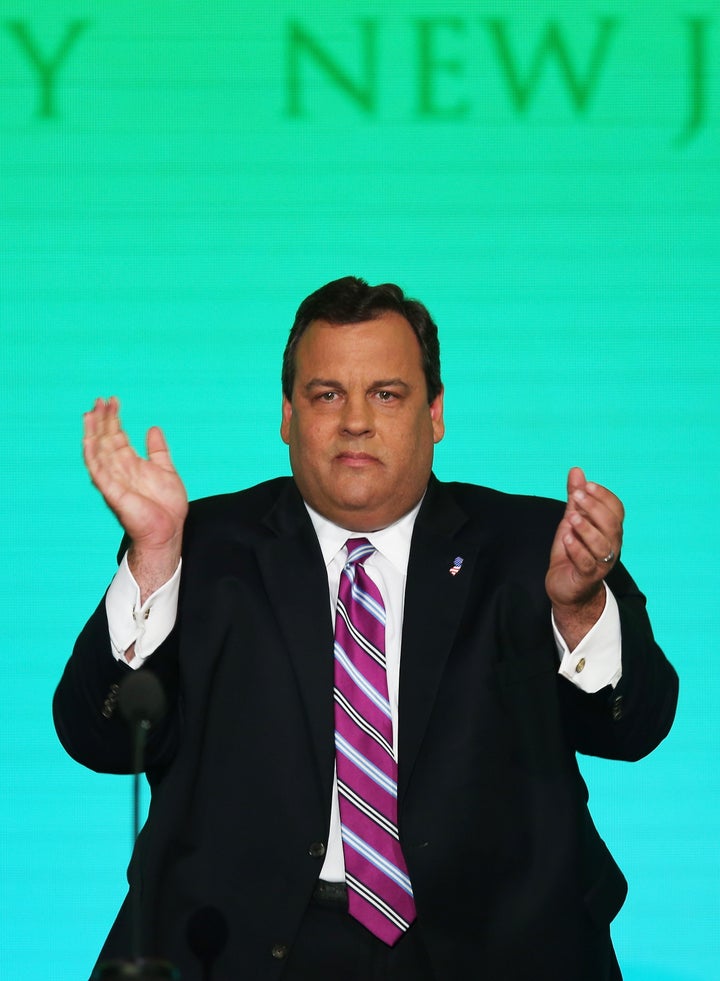 For three years, New Jersey has heard much rhetoric about its public schools. Teachers aren't accountable. The achievement gap is too wide. Schools that receive a lot of money in Camden and Newark fail. Superintendents are paid too much and drive up property taxes.
The result? Instead of advertising and bragging about our public school students being among the best performing in the nation ("New Jersey: home to some of America's highest performing students"), the Christie administration claims that radical surgery is needed to protect our kids from incompetent, time-serving teachers. In city districts, the administration wants more "competition" -- including religious schools supported by tax dollars, a plethora of new charter schools and public schools being operated by outside for-profit management companies.
Yet when the issue is leadership of school districts, "competition" is deemed irrelevant. When companies want to leave New York City, New Jersey goes to war against Westchester or Nassau counties in New York and Fairfield County in Connecticut. But when it comes to recruiting the smartest, most effective educational leaders to take already good districts to another level, New Jersey has thrown in the towel. "Let 'em go to Rye, N.Y., we don't care," is the attitude of the Christie administration. Sure enough, the superintendent of the education commissioner's hometown, Montclair, left for Rye and a $244,000 salary.
In late March, the superintendents of one of the state's most highly-regarded school districts cited the Christie administration cap on salaries as the reason for leaving a job she plainly loved. Judy Wilson of the Princeton Regional Schools -- one of the nation's best -- essentially said that being asked to take a $57,000 pay cut after ten years of service to a demanding district was not worth it. She will retire instead.
She joins a growing list of New Jersey superintendents in some of its best school districts who are taking jobs across the border, switching to the revolving door of interim superintendencies, or getting out of education. This is not a brain drain that this struggling state can afford.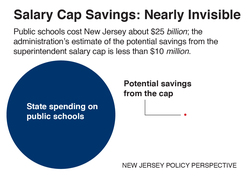 Before the situation worsens, the administration should modify or nullify its salary cap regulation (imposed by the commissioner) for at least the following reasons:
The contention that capping salaries will lower property taxes is specious and misleading. Public schools cost about $25 billion; the administration's estimate of the potential savings from the ceiling cap is less than $10 million, a nearly invisible savings.
School districts across the New York border from North Jersey pay high school principals more than New Jersey now pays its superintendents. Relatively small Westchester county districts (one with, say, four elementary schools) pay their superintendents above $250,000; the same holds in Nassau, Suffolk, and Rockland counties.
Stability is an essential ingredient in producing and sustaining high-quality schools and districts. Losing such leadership simply because of short-sighted state policy makes the loss even worse. One would be naïve to assume that New York and Connecticut districts come to New Jersey to hunt for weak, ineffective leaders to guide their affluent towns' schools.
The salary cap regulation clearly underestimates the difficulty of managing school districts that attract primarily parents who themselves are highly educated and well compensated. Attracting and retaining the faculty that can competently teach a wide range of honors and Advanced Placement courses is challenging (Princeton offers six foreign languages including Latin, Japanese, and Mandarin). Expectations, organizing competence, and vigilance are high in such towns.
The immediate damage of the cap policy is harder to measure or see, but the longer-term loss is very great. New Jersey cannot continue to provide excellent local education without strong, adequately compensated leaders. Highly effective, experienced teachers and principals are also in great demand and are may begin to flee districts where proven leaders are walking away.
The education commissioner promulgated the salary cap regulation under authority granted in emergency legislation. No hearings were held; the state Board of Education had no voice in the regulation. The department took an aggressively punitive stance -- contracts were torn up, the effective date was not honored, state aid was threatened. The flight of experienced, respected leaders should be enough to catch the commissioner's attention and to reverse a seriously damaging policy.
Calling all HuffPost superfans!
Sign up for membership to become a founding member and help shape HuffPost's next chapter