The problem with Los Angeles these days is there's just too much great stuff to do. People don't come here just because of the weather. They come here to create. And not just create nine to five. They come here to create the most artistic stuff you have ever dreamed of.
On any night you are spoiled for choice. There's art openings. Sneak screenings. Amazing food. Performance art. Theater. Art walks all over... and more. Downtown L.A. is more than alive and kicking. It's thriving.
The Edwardian Ball is an elegant and whimsical celebration of art, music, theatre, fashion, technology, circus, and the beloved creations of the late, great author Edward Gorey. Set in our version of "Edwardian" times, this multi-media steampunk extravaganza has grown over the past decade from a small underground club night into an internationally recognized event, now operating with the blessing of The Edward Gorey Charitable Trust. The Ball attracts costumed and enthusiastic attendees, traveling from as far as Australia, Japan, and the UK, for a delightful blend of ballroom dancing, live music, riveting stage shows, DJs, fine art galleries, a vending marketplace, absinthe cocktails, steam machinery, parlour games, sideshows, and more.
There are performances throughout the night, on and off stage, many times by creative attendees, but the main event comes from Rosin Coven -- "The World's Premier Pagan Lounge Ensemble," who founded Edwardian Ball along with dance/circus arts troupe Vau de Vire Society bring a featured Edward Gorey story to life onstage, this year's feature was "The Iron Tonic" A poetry collection about a melancholy hotel for ill and elderly guests, a fitting homage to the cartoon gothic writer and illustrator interpreted with humor and darkness and a dazzling multimedia extravaganza of original music, choreography, video, lights, aerial acrobatics and many surprises.
The 12th Annual Edwardian Ball - San Francisco is a two-night event held at the Regency and now in its third year in Los Angeles held at the beautifully refurbished Belasco Theater downtown: "If our Sunday Night success at the Belasco is any indication, the show has really taken hold of the imagination of the LA Creative Arts Scene who use the event to show off some off their best and most creative attire and creations. People love the style, elegance and escapism of it all and it is our job to create the universe for all that magic to happen."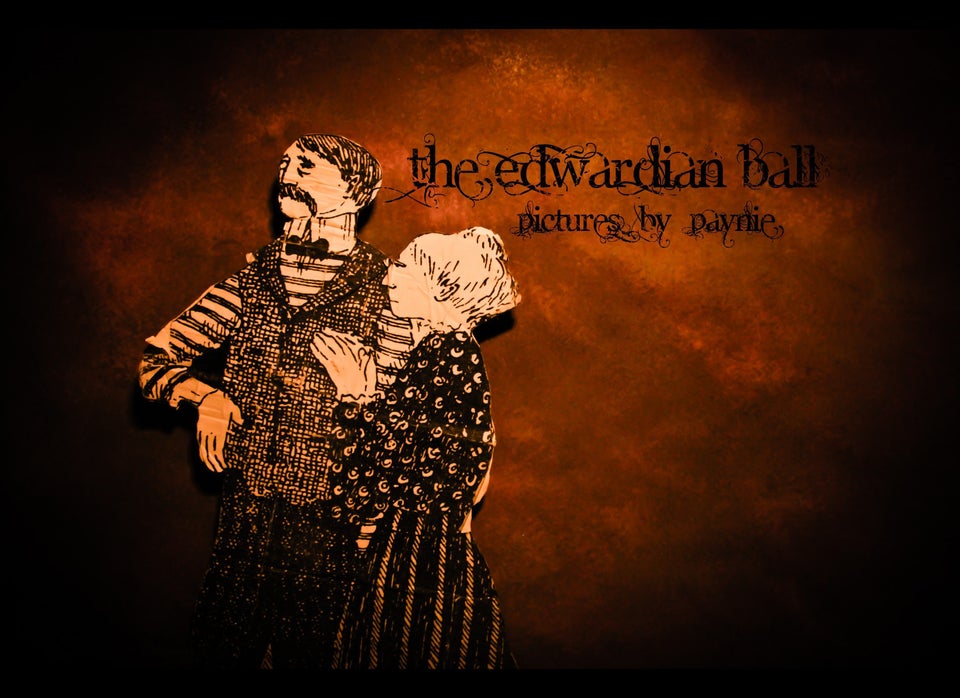 The Edwardian Ball - Los Angeles - 2012
Related
Popular in the Community