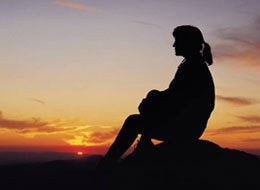 Slack-jawed and seething, Patti Davis couldn't believe what her boyfriend was showing her: video footage of a naked romp the two had enjoyed the previous winter, taken by a hidden camera he had used to tape them without her consent.
Davis knew immediately that the relationship was over. The Chicago woman later shredded the tape with scissors, changed her phone number and e-mail address, and found a therapist to help her through the shock and pain of betrayal.
"We had a very frisky sexual relationship," says Davis, 51, who works in public relations.
"I thought that night was a lot of fun. It's unfortunate you could take a fun, erotic thing like that and find out seven months later that it's on videotape."
Davis says the experience left her gun-shy about entering another serious relationship.
"I'm a lot more leery of men in general because I don't feel I've gotten over the shock of it," she says. Still, she adds, "I think I'll be in love again."
Davis' ex feels the consequences of his actions far outstripped his objective, which was "nothing other than making a little home movie."
"I didn't intend any harm or emotional betrayal or anything," says Brian Swift, 46, a Chicago electrician. "She viewed it and obviously reacted a lot differently. It was a big mistake and I'm sorry I did it, but hindsight is always 20/20."
Betrayal comes in many forms. And while infidelity may top the list, any severe breach of trust that strains a relationship, from deception to stealing, can instantly obliterate years of honorable conduct and make it difficult to trust again.

Keep reading...
Popular in the Community