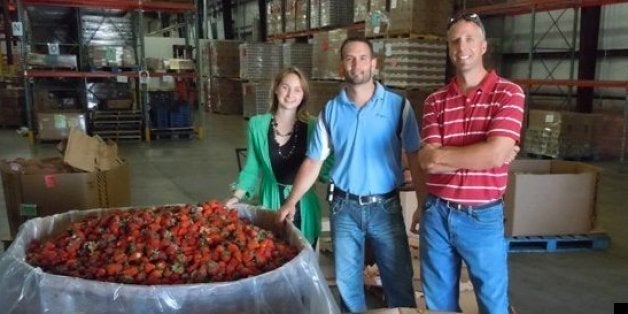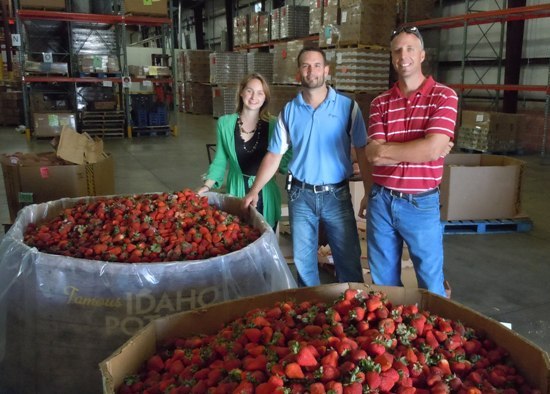 A food bank's job is to save surplus food so it can be enjoyed by hungry families. But what happens to the food we can't save, the food that goes bad before it can be distributed?
That's right: Rotten strawberries can generate electricity.
The Fremont Community Digester, built by NOVI Energy, is an anaerobic digester capable of converting 100,000 tons of organic waste into 3 megawatts of electricity each year, enough to power 1,500 homes.
Prior to October 2012, when the Fremont Community Digester opened for business, no other digester in the state could process the vast array of foods handled at Feeding America West Michigan, so much of that waste was simply sent to the landfill.
"On a daily basis, we take in 50 different materials," said NOVI Energy's president and founder Anand Gangadharan. "That makes us the most sophisticated in the U.S. and maybe the world over."
The Fremont Community Digester can handle almost any organic waste, from protein shakes to cow manure.
"A lot of guys will be eating their lunch, and they'll throw their banana peel into the digester," truck driver Aaron Phillips attested.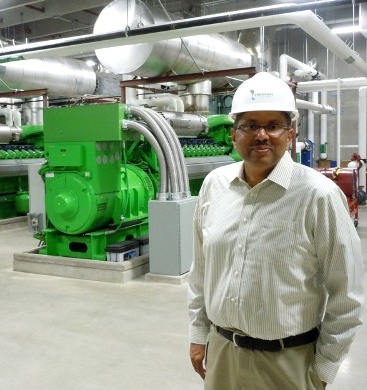 As impressive as this technology is, Gangadharan said, the underlying concept is ancient.
"This has been around for many, many hundreds of years. In fact, the heating of water for Roman and Assyrian baths was based on anaerobic digestion," he said. It also occurs naturally in swamps.
"This is nothing but a more sophisticated swamp, to put it crudely."
As the bacteria break down the waste, they produce methane gas. The gas is piped into two massive 20-cylinder engines whose revolutions produce a continuous stream of electricity for Consumers Energy.
A visit to the engine room is like standing next to a deafening campfire. The engines produce enough heat to maintain a comfortable temperature in the plant and neighboring businesses throughout the winter.
Gangadharan believes anaerobic digestion will soon be available to homes. He envisions green bags of organic waste picked up curbside, along with the trash and the recycling.
"That is coming over the next 10 years," he said.
In using organic waste to produce renewable energy, Gangadharan sees his plant as a common-sense solution to what is often portrayed as an insoluble problem. We agree.
At its core, food banking has always been a green idea. We take excess food, keep it from going to waste and get it to people in need. NOVI takes much the same approach to energy, and by working together, we can ensure that none of our food, even the food that can't be eaten, goes to waste.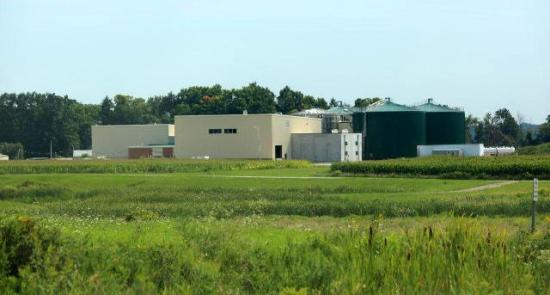 Popular in the Community