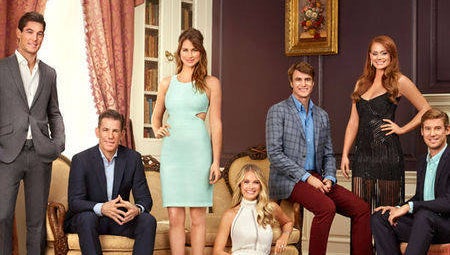 When Southern Charm began airing on Bravo in March of 2014, it took a while for viewership to make an impact for the network. By season 2 however, a rapt audience had tuned in to the drama that played out between privileged Southerners while a disapproving matriarch tutted about improprieties and a former Real World star begged the guys to settle down. The show, currently in its fourth season, is now popular enough for Bravo to have announced a spinoff coming soon (Relationshep, about cast member Shep Rose, a ladies' man looking for long term love - allegedly) and the new Southern Charm Savannah which premiered May 8th.
It is no surprise that shows about wealthy white people in the South have garnered criticism and sparked wild rumors that make heads roll (a blind item recently referred to the Southern Charm matriarch's prized collection of artwork by slaves). Many viewers have overtly stated in the comments sections of online articles on the original Southern Charm (set in Charleston) that these people don't seem to do very much for a living yet have tons of money. The implication isn't something that needs to be stated outright, though of course it is time and again, that some cast members descended from plantation owners who kept slaves.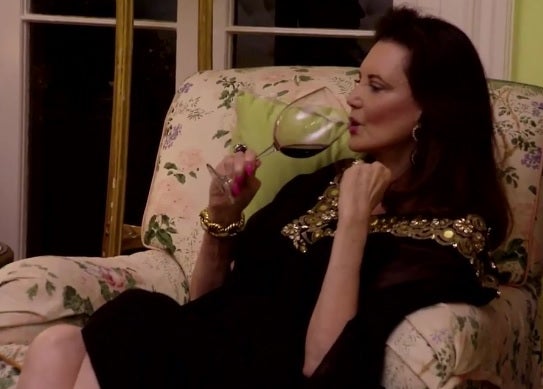 One female cast member from a "prominent family" actually has an ancestor who was a vocal slavery proponent and advocate. Despite her family name garnering respect in the South, her lack of riches compared to her fellow cast mates and unconventionally rebellious ways elicit scorn from the above-mentioned matriarch. Brought into question about the franchise is just how racist, how uninformed and how unaware certain cast members are. Sexism and double standards for women are also at issue. The thoughts vary to this day during Season 4 of Southern Charm (and Season 1 of Southern Charm Savannah). Some hone in on specific words used, things left unsaid, issues that are ignored or who various cast members were praising on Twitter during the 2016 presidential campaign. Some say they're offended but watching anyway, which attests to the compelling nature of material that provokes ire.
Ned Rinalducci, Ph.D. is a professor living in Savannah and teaching there at Armstrong State University. As a Political Sociologist he also researches and examines religious and ethnic political movements and cultural identity, writing on Islam, religious politics, ethnic politics, and ethnic nationalism. Every summer he teaches a pop culture course that focuses on reality television and this year, he has assigned his class a show that was filmed in their own city, Southern Charm Savannah.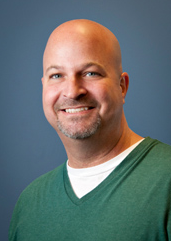 "Even before I started watching Southern Charm Savannah, I gave assignments in a summer pop culture class where we examine race, class and gender through reality TV. What we note is that it's always done in a stereotypical way to really drive the narrative they're trying to deliver. A large portion of Savannah is actually African American so people in Savannah who are watching this say 'this isn't about Savannah. This is about rich, entitled white guys.' The majority of the population here is not represented by this show. There definitely are circles where the social hierarchy are stressed (like we see with the mention of Nelson's family), but most people living here are not a part of that. It is very real though - I have been in Savannah for 18 years and I'll never be a 'Savannian' because I wasn't born here and my family is not from Savannah. Southern Charm does what so many reality TV shows do: There are story arcs and narratives about characters and the shows exaggerate things like gender stereotypes (we see that with the original Southern Charm, the greater expectations upon women to be proper), social class and race. On some level, this makes people connect to the characters and it's disconcerting - It's reality television, but it's not real.
This summer, I'll have my students really examine how race, class and gender are depicted on Southern Charm Savannah. They'll look for signs of Southern culture and discuss whether this is authentic. My wife who is a true Southerner just saw part of the last episode where Catherine hosted a bridge party in the hopes of embracing an old tradition. She said to me 'Nobody plays bridge anymore!' I thought that was funny because my own mom, a Northerner, actually plays bridge!"
Troy McEady of the podcasts Emotionally Broken Psychos (hosted by Molly McAleer) and its spinoff The Smush Room admits that being a black, gay American male does not prevent him from watching Southern Charm and Southern Charm Savannah. He was excited to hear that I will soon be meeting with Daniel Eichholz, a Jewish character on Southern Charm Savannah who has had to deal with anti Semitic comments. McEady feels the racism stares you in the face with Savannah whereas on the Charleston show there's an "underlying sentiment. Kathryn comes from a long blood line of people that owned huge plantations in the South. We've been watching Charleston for long enough that we're almost used to it - as gross as that is to say. It's not overt but it's still uncomfortable. With Savannah, they use it in a sort of cutesy way sometimes. Catherine (not to be confused with Kathryn in Charleston) talks about how it's uncouth to discuss where money comes from, but we know where that money comes from – owners of large plantations. It's a weird thing to be so cutesy about because it's embarrassing."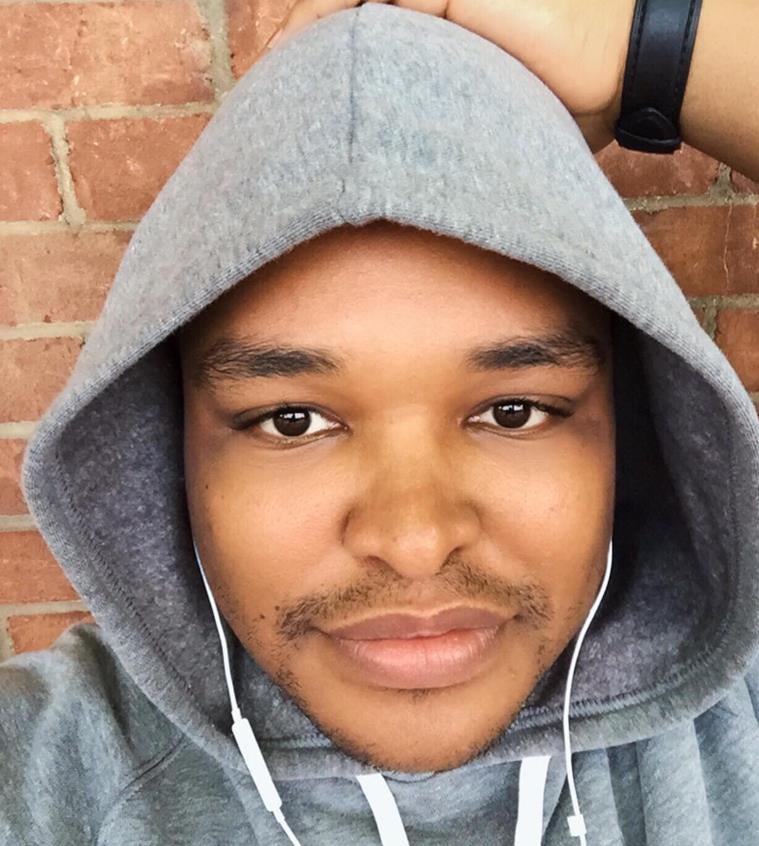 Nelson in Savannah uses the Yiddish "S word" to joke around with Daniel and McEady observes: "He's so socially awkward in any way that he's also socially unaware when it comes to race. He's also not self-aware. His statements come across as boldly racist, but it's almost less offensive coming from him because he doesn't have the thought process."
In the Twitterverse, Daniel and Nelson recently had a "conversation" as episodes of Southern Charm Savannah aired and viewers weighed in. Daniel wrote that he hopes Nelson has learned his lesson while Nelson tried to explain himself, possibly digging himself into a bigger hole.
"I'm hoping that at some point things turns around with Southern Charm Savannah," says McEady while alluding to the original Southern Charm's slow start, "It feels like these people are for the most part uninteresting and the things Bravo uses as filler are there because there's not much to show. I wouldn't be surprised if there's a Season 2 because Bravo gives it a second chance, but I can't see it having a season 3. Personally, now I'm invested so I've got to watch regardless. Unless they shake up the cast in some way, these people are uninteresting – with the exception of Ashley…and perhaps Daniel. Maybe in the next couple of weeks things will pick up. I actually have to remind myself each time what is happening in terms of story lines because there doesn't seem to be too much there. Thank goodness there was that dramatic dinner party as something to hang onto so things are not entirely contrived."
I ask McEady if he thinks there is a way for the Savannah cast to redeem themselves following the racism that plagues the show. Unlike the unapologetic Thomas Ravenal of the original Southern Charm, the Savannah crew has shown a sensitivity to criticism through their social media interactions. "At this point, it is what it is," he replies, "Bravo has found this sweet spot with Southern Charm as a franchise in general – or what they think of as a sweet spot – to address the racism. 'Let's make it not seem so inappropriate that Thomas comes from a family of slave owners by putting cutesy music behind it.' Patricia, the matriarch, comes across as a stereotypical racist and a sexist woman. In addition to allegedly owning a prized collection of the art of slaves, she dismisses what the men do and how they treat women with a 'boys will be boys' mentality while requiring women to be prim and proper It's not overt with Thomas, but he'll then drop a line about his plantation house or being a blue blood. I really don't think any of them are terrible people but it seems they're all sheltered and clueless."
In our conversation, I tell McEady that as a Jewish woman who grew up in an orthodox home, I don't see diversity in the original Southern Charm and how I have only seen one black person (briefly) on the show, a man who Cameron once brought along as a date. Cameron is the former Real World star who appears to have been exposed to people of all walks of life. "Exactly, Cameron is Woke," he agrees. "There literally are no signs of any other race (aside from Caucasian) on this show. I wonder if they all immediately fell into this stereotype and how they feel about the fact that they're part of this cliché."
I ask if he feels the 2016 election has made viewers more aware of this "elephant in the room." People used to say offensive things behind closed doors but now they seem less hesitant about coming forward. Candidly, I myself had decided I would not watch Southern Charm when I saw the tweets by cast members during the election. Of course, I changed my mind and now recap Southern Charm Savannah with Kara Berry, host of The Berry Good Podcast. I will admit to following the whole franchise, desensitizing myself and kicking back with some popcorn.
"The election has had people view those they know in real life differently," says McEady, "and immediately it had me honing in more on reality characters I previously enjoyed – and still enjoy – but I can't help looking at now more critically. From the Real Housewives of New York there's Ramona Singer who was shopping in a fur with champagne in hand the day after the election."
Fortunately for Bravo, there are many conservative viewers (the majority of my own high school classmates included) who are not harping on political correctness and are less sensitive about issues that concern liberals. The Southern Charm Savannah viewership is still significantly smaller than the original Southern Charm yet has risen steadily from week to week.
"With Bravo, you never really know if something will suddenly take off which is why people tune in to these side shows – shows that are not as popular as The Real Housewives - because something will suddenly happen in the story line that will make you want to watch. To be completely honest, I have little to no interest in getting to know the cast of Southern Charm Savannah with the exception of Ashley. There is a naiveté to Nelson as if he needs to be exposed to more people and more things, that he's a harmless guy who says really offensive things all the time but needs to be educated more about the world."
"We live in a political climate where everybody has a voice. You can relate to something and learn something about a black person without being a black person… Everybody has sat at a dinner table where someone of an earlier generation said something that resulted in flying tableware. There is a lot of weight added to things that people say today. It's very heavy and it is scary to speak your mind – You just have to use discretion."
McEady also feels that "Bravo is trolling us with Nelson," hinting heavily that he may be closeted and that it's an underlying theme in every episode. "If I were him, I'd be upset with editing," he says. "They also include others talking about his sexuality." McEady adds that he is annoyed with Savannah's "drag on a dare" plot line (Daniel's loss at a game of golf results in his participation as a drag queen in a Savanah bar's show). "I hated the fact that it was a punishment. Why are you going to the only gay club in Savannah as a punishment?" Ashley actually told me in an interview that she wanted to show that there are accepting people in Savannah who embrace diversity, that not everyone is conservative with old fashioned notions as many are led to believe about people of the South. She is also friends with the performers at that bar. She clearly had good intentions, but McEady feels that things backfired.
"Bravo better thank God for Ashley though because what is this show if she's not on it? They all seem to be offended by her and she brings the most interesting story line and is now the show narrator (initially it was Nelson narrating)." It pays to note what McEady discovered while we were conversing: Nelson is not on the cast list and he's not in the cast photos on the Bravo website. Perhaps that signifies a line the network will draw when it comes to what offends viewers. We saw this with Princesses of Long Island, a Bravo show that pushed so many buttons it had to be canceled (http://www.technologytell.com/entertainment/41552/bravo-says-shabbat-shalom-go-fk-cancels-princesses-long-island/): The right amount of controversy sparks discussion while an excess of it turns people away.
Calling all HuffPost superfans!
Sign up for membership to become a founding member and help shape HuffPost's next chapter
This post was published on the now-closed HuffPost Contributor platform. Contributors control their own work and posted freely to our site. If you need to flag this entry as abusive,
send us an email
.