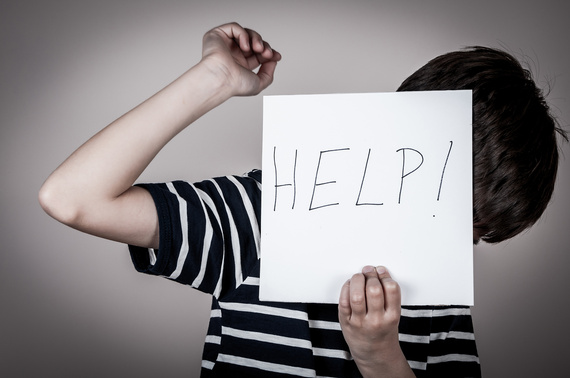 Two young women and a young man reached out to me around the same time, not knowing one another but all having gone through a similar experience as children. Each person was the victim of sexual abuse at a very young age, and none of them had really spoken about it. At some point, all three had tried to speak with one or both of their parents about their experience (one spoke only to the mother as her father was the abuser) and none had received any support or validation of their concerns -- one was even told it's not a big deal. All three were told not to speak about it with anyone so each ended up holding it inside for quite some time.
I have met a lot of Muslims dealing with issues ranging from depression, anxiety, suicidal tendency, domestic violence, alcohol and drug addiction, sexual orientation, mental health disorders, marital issues, issues with parents, relationship issues, theological issues, and much more. They have corresponded with me in the form of emails, phone calls, and in-person meetings. These individuals are mostly from the New York City area, but a good number of them are from different parts of the United States. The smallest demographic is from individuals living outside of the country.
The individuals who reach out to me are both male and female, old and young, with diverse ethnic and socioeconomic backgrounds. What they share in common is the search for someone to talk to -- most of them are finding a hard time finding that person.
There is nothing wrong with seeing a counselor. I believe it's rather important to have someone to talk to. The difficulty for the Muslim community is two-fold: primarily, it can be hard for us to get the motivation and feeling of comfort needed to seek out a counselor and, secondly, in the instances that we do, it's hard to find someone who actually understands what we are going through.
It's common to find Muslims uncomfortable with the idea of speaking about what they have gone or are going through. Some believe it somehow displays weakness of faith and is a form of questioning God, others come from cultures that don't encourage seeking out such help. Many think it's wrong to "reveal sins" whether it be their own sins or those of others. Most individuals have been in a place where when they attempted to speak to someone, their attempts were immediately shot down and it took a long time before they were comfortable to speak about it again or, unfortunately, they never spoke about it again.
Education is key, and training current religious leaders as well as mental health professionals, whether they are Muslim or not, on issues relevant to the Muslim community is essential. The stereotype that paints the Muslim community as monolithic is most problematic here because it keeps us from being in touch with how diversity plays a role in proper counseling. Not all Muslims are the same and dealing with them means understanding that one will be different from the next, even though they adhere to the same faith.
Despite this reality, there are many individuals who are trained, aware of the issues that Muslims are facing, and are great resources. If you find yourself in a place where there is something that you need closure on and feel like talking about, whether you are going through it now or went through it a long time ago, don't let yourself think you have to go through it alone. It is not a sign of weakness of faith to seek support from the people around you. The companions of the Prophet Muhammad, peace be upon him, sought support from him in this manner all the time. Young and old, male and female, Arab and non-Arab all spoke to him about things they were going through and he listened. He heard them out, helped them make critical sense of it and set out on a path to reach their highest potential. People who had addictions, bereavement issues, relationship issues, mental health issues, were victims of domestic violence, as well as people who dealt with issues related to race, ethnicity, gender, privilege, and many others came to speak to him about what was going on in their respective lives, and he listened. He also turned to those around him at times when he needed counsel and advice. If we require religious legitimacy to seek support when we need it, undoubtedly Islam tells us we are allowed to and that we should seek out this type of support.
You don't have to speak to just anyone; find someone you are comfortable with and will hear you out before simply telling you what you should do. Not every religious scholar will be able to play this role, nor should they be expected to. It's not a shortcoming on their part by any means. Professional help in the form of a psychologist, psychiatrist or social worker is also important and should not be frowned upon. Just like a doctor is there to help us be physically well, these individuals are there to help us be emotionally well, which in turn has the potential of contributing to our spiritual growth.
For those of you who are not in a place where you need this kind of help, be mindful that there are those who do. When speaking to people, understand that many have lived lives with unfortunate experiences. Not everyone has good parents, not everyone has Muslims in their families, not everything is a test from God. Forgiveness is not always the easiest thing to do, and it is not a weakness of faith to try to understand why you have gone through what you have gone through.
Shannon Adler once said, "Never give up on someone with a mental illness. When 'I' is replaced by 'we,' illness becomes wellness." You don't even have to be their friend. You just have to be there. Take a step toward them so that they can continue to take steps forward in their lives.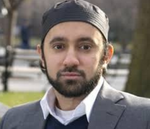 Imam Khalid Latif is the Executive Director and Chaplain for the Islamic Center at New York University (NYU). In 2005, Imam Latif was appointed the first Muslim chaplain at NYU. At NYU, Khalid initiated his vision for a pluralistic American Muslim community, rooted on campus and reaching out to the city. In 2006, Imam Latif was appointed the first Muslim chaplain at Princeton University.

For more reasons than one, many people still do not choose to seek treatment or fear disclosure of mental health issues in the Muslim-American community. Stigma is one of the largest factors contributing to this health disparity in the Muslim-American community. The speakers on this upcoming webinar panel will discuss the impact of stigma in the Muslim communities they serve and address what we need to consider in order to address stigma in the community.
Calling all HuffPost superfans!
Sign up for membership to become a founding member and help shape HuffPost's next chapter